Happy Birthday, Owen,
And Now You Are Six
Owen celebrated his birth with the usual gifts accompanied by the three famous people: Sacagawea, Vincent van Gogh, and Claude Monet. This is Sacagawea's letter to Owen.
July 1, 2018
Owen,
My name is Sacagawea. I am from the Shoshone tribe, which lived near the Rocky Mountains out West. My name means bird woman or boat-pusher. I like bird woman more than the other name. Your papa calls you Peg Leg. Would you prefer Owen or Peg Leg?
When I was young, I worked for Lewis and Clark. President Jefferson acquired the Louisiana Purchase from the French government in 1803. He hired Lewis and Clark to survey and explore over 800,000 square miles of land. I helped them explore and translated for them when we met other Native American tribes.
When you get a little older, would you like to be an explorer and go where no one else has gone? Instead of exploring the US, would you like exploring Mars or Venus?
Whatever you decide upon, believe in yourself. Papa believes in you. I'm sure you will be successful in whatever profession you pick.
My gift to you are some $1.00 coins with my picture on them and folders in which to put them. You can see my baby, Jean Baptiste, on my back. You were that small years ago also.
Take care,
This is Owen reading his letter.
Sacagawea gave Owen what he calls her gold coins along with three folders for holding them.
Vincent van Gogh is Owen's favorite painter. The following is Vincent letter to him.
July 1, 2018
Owen,
I used to send you paintings for Christmas and your birthday. However, this year you are getting painting supplies…tons of them. You and Jack love drawing. Papa has many of your masterpieces hanging in his office. Now, you will have to do some watercolors for him. I bet that he would like a picture of Ginger.
When I painted years ago, I only sold one, which your papa bought for you as a present. It was this one.
I am sure that you will sell a lot more paintings than I ever did. Regardless, paint on young man, paint!
July 1, 2018
Owen,
Your papa thinks that you might rival me when it comes to painting. Therefore, I would like to send you one of my berets. I had it cleaned to make it look as good as new after I got some paint on it.
However, I want you to enjoy it. My self-portrait below is with me in the beret that I'm giving you. Wear it well young man…and paint on.
Owen is expressing his creative urge….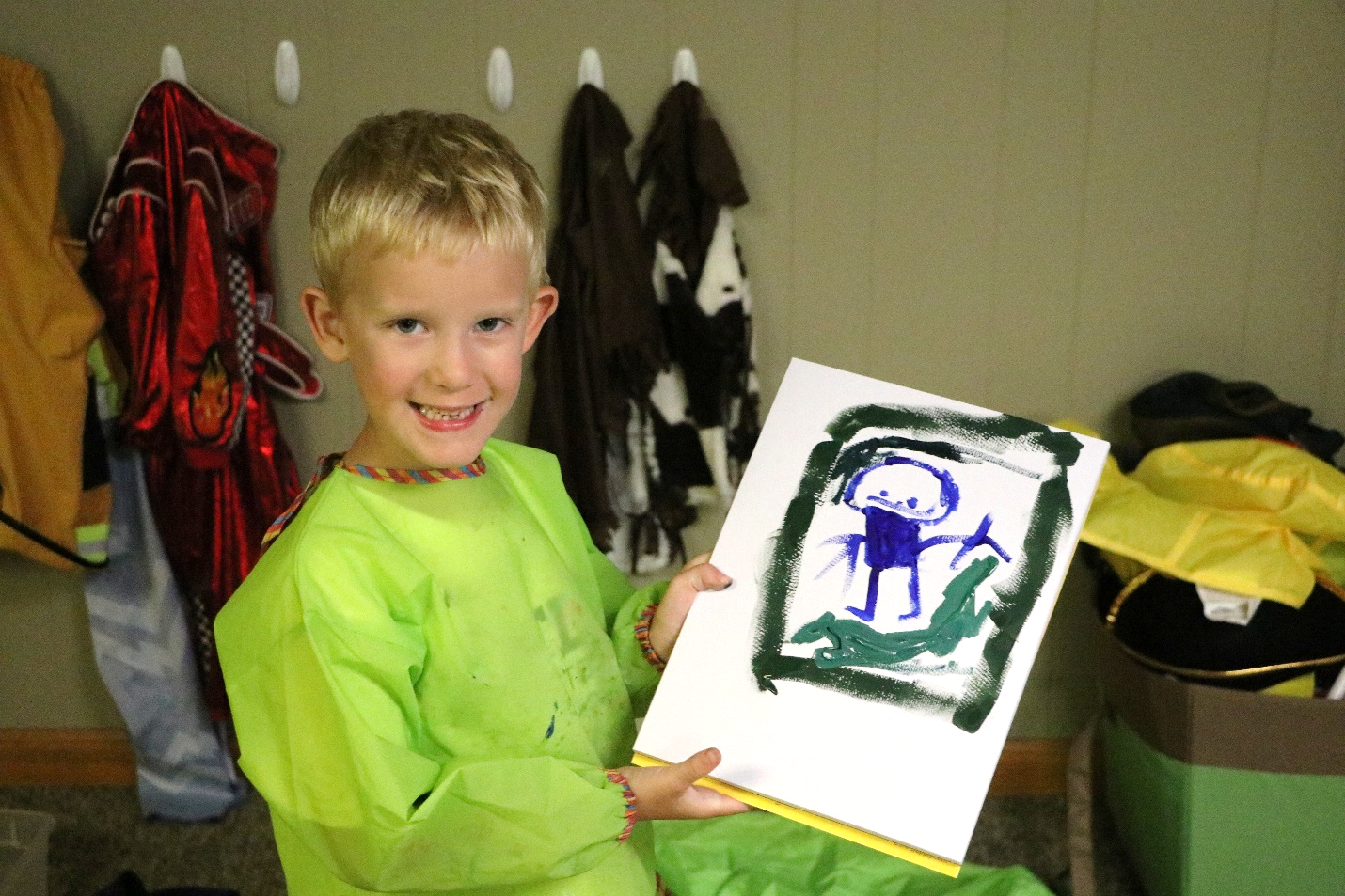 This masterpiece is entitled, Papa, The Green Dragon Slayer.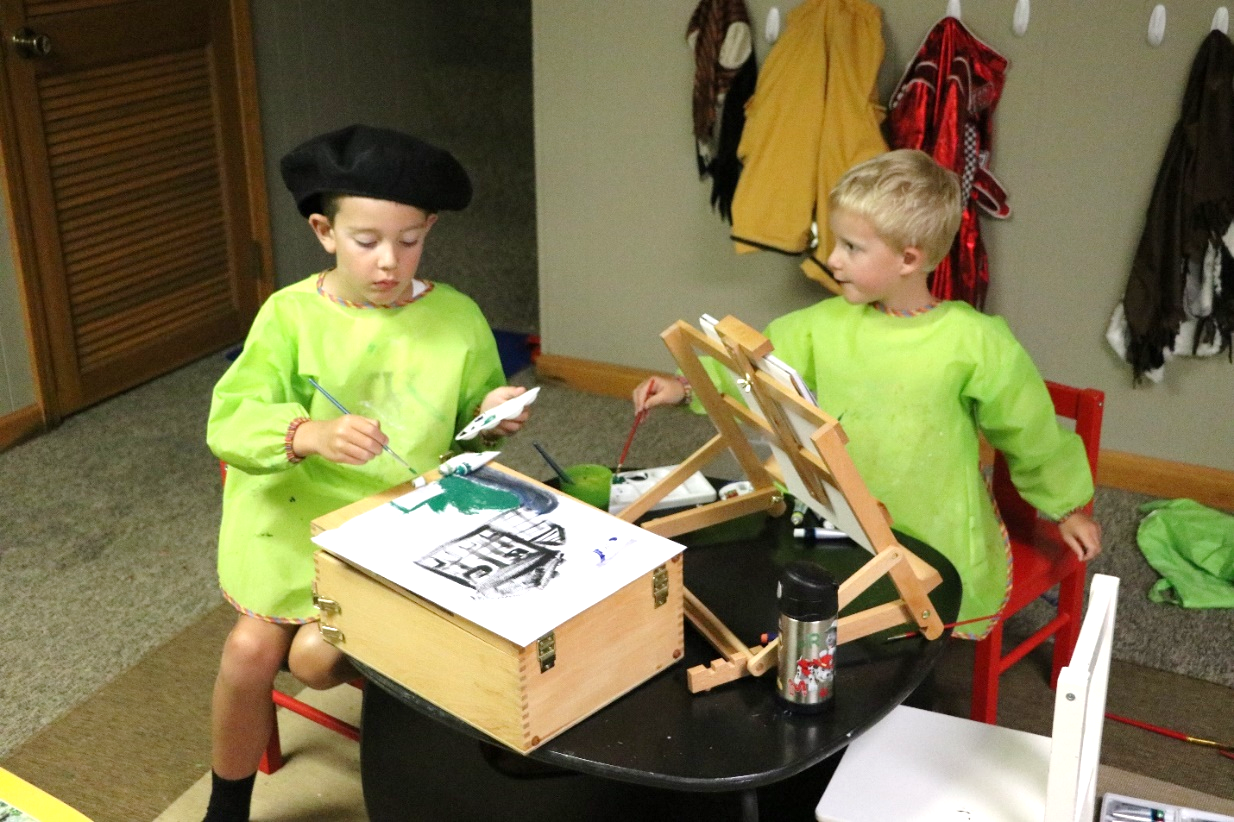 This is Jack and Owen in their art studio.
Owen is putting the filling their birthday pie.
---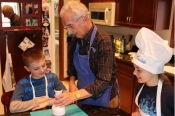 Visit the "Campbell's Cooking Class" page to read more about this topic.
07/02/18
Follow @mountain_and_me