Summary of Experience:
Over thirty-five years of experience as a psychotherapist, corporate consultant, writer, pastor, and professor. Taught undergraduate students art history, psychology, world religions, communications, sociology, philosophy, film and literature, and ethics. Conducted seminars for local steel mills, corporations, law enforcement agencies, and educational groups. Partial list of subjects taught in seminars, workshops, and classes:
World Religions
Ethics and Morality
History
Family Dynamics
Film and Literature

Communication Skills
Stress/Time Management
Birth Order
Hostage Negotiations
Imaging and Goal Setting
Philosophy
Art History
Conflict Management
Psychology/Sociology
Problem Solving
Work History:
President and CEO
We Are Family Inc. in Myanmar
Crown Point, IN
2018 - present
Adjunct Professor
Moraine Valley Community College
Palos Hills, IL
2004 - present
Visiting Professor
DeVry University
Tinley Park, IL
2000 - 2015
Adjunct Professor
University of St. Francis
Joliet, IL
1998 - 2010
Psychotherapist
Care Counseling Services
Valparaiso, IN
1993 - 2011
Columnist
The Telegraph,
Dixon, IL
1992 - 2005
Guest Lecturer
Purdue University, North Central Campus
Westville, IN
1989 - 1991
Writer/Consultant
Wolverton Mountain Enterprises
Valparaiso, IN
1988 - present
Psychotherapist
Crisis Counseling Services
Valparaiso, IN
1983 - 2011
Head of Staff
First Presbyterian Church
Valparaiso, IN
1981 - 1988
Head of Staff
First Presbyterian Church
Dixon, IL
1975 - 1981
Co-Pastor
Church of Christ Uniting
Kingston, PA
1971 - 1975
Assistant Pastor
Westminster Presbyterian Church
Akron, OH
1969 - 1971
Education:
Masters
Keller Graduate School of Management
Human resource management
2007 -
Doctorate
McCormick Theological Seminary
Chicago, IL
Philosophy, theology, and psychology
Honors: A- (2.83/3.0 scale)
1975 - 1981
Post-Graduate Studies
University of Edinburgh
Edinburgh, Scotland
Medical ethics and theology
1968 - 1969
Masters
Pittsburgh Theological Seminary
Pittsburgh, PA
History, philosophy, and theology
1965 - 1968
Bachelors
Muskingum College
New Concord, OH
Philosophy and Greek
1961 - 1965
Certification, Award, Position, and Membership:
Licensed Marriage and Family Therapist 1993-2011
Clinical Member of the American Association for Marriage and Family Therapy 1995-2011
Governor's Commission on Drugs and Alcohol 1993-2011
Outstanding Teaching Award, University of St. Francis 2004
Member of the Dixon, IL School Board 1978-81
Student Body President, Pittsburgh Theological Seminary 1967-68
Teaching Assistant at Muskingum College 1964-65
Travel:
Traveled extensively throughout Western and Eastern Europe, Mideast, Africa, Indochina, South America, India, Tibet, China, and French Polynesia. Studied in Scotland and Austria. Taught a college class in Tibet and China. Recently returned from my third trip to Myanmar (Burma).
Interviews with Al Campbell
On NPR's Worldview with Jerome McDonnell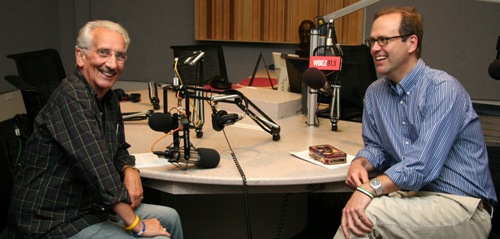 Discussing Scottish Independence

Discussing Steve Biko

This is Claude King's song, Wolverton Mountain.
View some of my PowerPoint Presentations: