A TRIBUTE
TO NELSON MANDELA
Nelson Mandela will be 88-years old on July 18th of this year--a third of which he spent in prison. It shocked me to see the pictures of him before and after his imprisonment. What those three decades did to the man both physically and mentally can only be imagined. The comparison pictures will be etched into my mind for as long as I live and both pictures come into my consciousness whenever I think of Mandela. It is disconcerting and most troubling.
In a couple of months, I plan to visit my daughter near Pietermaritzburg, South Africa. She is a volunteer in an orphanage that cares for children who have lost parents due to AIDS. Click While in South Africa, I want to visit the places made famous in Alan Paton's Cry, the Beloved Country. I want to visit the townships like Soweto and Alexandra outside Johannesburg. I also look forward to visiting Cape Town where Desmond Tutu was the Archbishop during those critical years of transition from apartheid to freedom. Click
However, of all the places that I want to see, Robben Island tops the list. It is South Africa's version of Alcatraz. Robben Island lays a half dozen miles off the coast of Cape Town. Mandela spent most of his imprisonment there. This desolate piece of land once known for a colony of seals has been transformed into a symbol for the fight for human rights. Robben Island, Tiananmen Square, Selma, and Soviet gulags were all places where human beings said "no" to tyranny and persecution at unimaginable cost.
In 1984, the government transferred Mandela from Robben Island to Pollsmoor Prison in Cape Town. Finally, the apartheid government moved him for the last time in 1988 to Victor Verster Prison near Paarl located not far from Cape Town.
Mandela had been sentenced to life in prison for leaving the country illegally and inciting strikes. After serving more than twenty years in prison, authorities gave him the opportunity to renounce violence in the struggle for freedom of his people; he refused. It wasn't until February 11, 1990 when he was released and finally found freedom--at last.
How was it that Mandela rose to become the George Washington of a free South Africa? South Africa's first president was born in the small town of Qunu not far from Umtata in the Transkei (the southeast coast of South Africa). He left home to go to Fort Hare for college. However, the school expelled him for his involvement in a protest. After moving to Johannesburg, he completed his BA. In 1942 he joined the African National Conference (ANC) where he held various offices.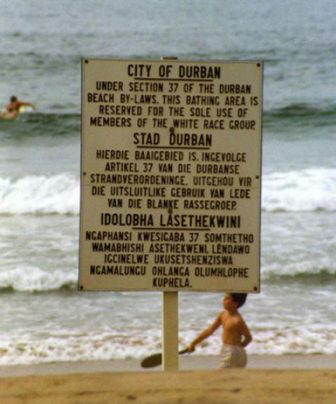 The white South African government in 1948 conducted elections to determine the course of South Africa. However, only whites were able to vote. The whites chose the creation of a twofold policy: apartheid (segregation) and baasskap (white supremacy). As a part of this policy, the whites created Bantustans, which were tribal homelands or reservations to assist in their segregation policy. Mandela and the ANC fought against these policies over the next decade without success. After leaving South Africa illegally, he was arrested upon his return thus began his long incarceration.
After the apartheid government finally gave into the pressures from within and from without South Africa, Nelson Mandela became the first president of the new nation on May 10, 1994. After guiding his nation's birth, he is now the elder statesman of both South Africa and the world. As he said, "The struggle is my life." Mr. Mandela, you have struggled nobly and have won freedom for your people. In the process, you have become a light to others with similar dreams and have given people from around the world an example of tenacity and dedication.
Have a Happy Birthday, Mr. Mandela. And with your friends around the world, we wish you many, many more in both health and happiness. You surely deserve it.
---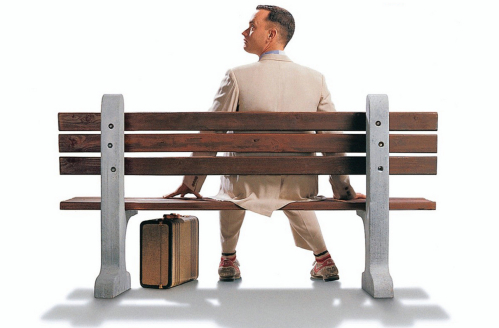 Visit the Stupid is As Stupid Does page to read more about this topic.