A Self-Awareness Game
Who is Your Mentor?
I have a little self-awareness game that I would like to play with you. It is a simple game, which is sort of an informal psych test. Hey, I just invented it prior to writing this essay. Nevertheless, it is quite informative. Get a piece of paper, and list the names of people along the left-margin who you consider your mentors. Mentors are people who have, in some way, enabled or helped you to become who you are. These mentors exemplify for you how to reach your fullest potential. They can be family members, friends, people you never met and/or who are no longer living. Take the next ten minutes and jot down a dozen names of people who have enabled you to grow. I am asking you to compose your list before reading further.
Click on this link for background music while you make your list. This is Rachmaninoff's Rhapsody on a Theme of Paganini in A minor, Op.43-variation #18
Now that you have your list, this is my list of mentors:
Brooks Oakford
Louie Palmer
Teddy Roosevelt
Joan Baez
Pete Seeger
Bobby Kennedy
T. E. Lawrence
Carl Sagan
Steve Biko
Don Quixote
William Forrester
Anne Perry
Barack Obama
Steve Jobs
Aung San Suu Kyi
Randy Pausch
The second step is to jot down next to each name several words to describe what your mentors taught you or helped you see in yourself. Again, here is my list and words, which also include links to articles that I have written about them. Use my amended list to provide you an example for your list.
Click on this for background music while you amend your list. This is Beethoven's Piano Sonata No. 8 in C-Minor, Op. 13: Sonata Pathetique.
Brooks Oakford—hired me when I was 9 to work in his candy store
Louie Palmer—hired me as a teaching assistant while I was an undergraduate
Teddy Roosevelt—taught me to fight the good fight even if I failed
Joan Baez—the voice during the civil rights movements in America and Myanmar
Pete Seeger—another voice of hope even when the world was without hope
Bobby Kennedy—an example of leadership style and courage during troubled times
T. E. Lawrence—he didn't go with the flow, especially when dealing with racism
Carl Sagan—a genius in astrophysics that I could understand
Steve Biko—a black civil rights leader who taught white liberals about racism
Don Quixote—a dreamer who was willing to march into hell for a heavenly cause
William Forrester—taught anyone regardless of race about learning
Anne Perry--the best academic dean for whom I have worked
Barack Obama—he taught me to set a goal and go after it without BS-ing
Steve Jobs—taught me to pursue goals and then to connect the dots
Aung San Suu Kyi—greatest female leader of human rights in the world
Randy Pausch—taught me the benefit of dancing with death...life
My amended list contains what I gained from my mentors. While I am indebted to each of these people, Randy Pausch's mentoring radically transformed me. I am more alive after dancing with death than before either dance. I thought all my adult life that I was driven. From the days of the civil rights movement when I thought some Klansman was going to kill me through most of my life, I was motivated. However, my life after the two dances, followed by watching Randy Pausch's Last Lecture, pales in comparison to what I was during most of my life. In my twilight years, my drive and love of life is on steroids. Trust me.
Look through your list. I want you to seriously evaluate your mentors as a neutral outsider would. Are there any serious problems with any of your mentors? How are they on race issues or sexism? Are the psychologically functioning well? Are there things that embarrass you about them? If some of them cause you concern, you might wish to replace them with someone about whom you are proud.
Why? Mentors are our role models. I have gone over my list and am quite comfortable with my mentors. You are known for the company you keep even if the company is from mentoring.
Recently, the Donald, while on the campaign trail, mentioned two of his mentors: Charles Lindbergh and Bobby Knight.
Now, if you wanted to be a pilot or to a risk-taker, perhaps Lucky Lindy would be a good choice as a mentor...maybe.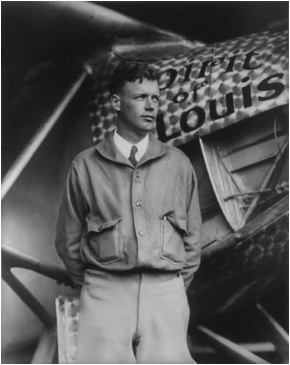 However, Lindbergh became the voice of the America First Committee in 1940. He wanted to keep America out of WWII. He said, "I was deeply concerned that the potentially gigantic power of America, guided by uninformed and impractical idealism, might crusade into Europe to destroy Hitler without realizing that Hitler's destruction would lay Europe open to the rape, loot and barbarism of Soviet Russia's forces, causing possibly the fatal wounding of western civilization."
Trump followed his mentor with his speech on foreign affairs, "America first will be the overriding theme of my administration." America first is at best just a group of conceited people who only care about me first. What about sharing and loving one's neighbor?
When Lindbergh addressed the issue of the white race, he said, "We can have peace and security only so long as we band together to preserve that most priceless possession, our inheritance of European blood, only so long as we guard ourselves against attack by foreign armies and dilution by foreign races." However, when the Japanese attacked us at Pearl Harbor, Lindbergh was willing to go to war...to protect us from "dilution" of our blood.
Trump followed his mentor by wanting to run the government based upon the America first notion. Additionally, he would build a wall to keep Mexicans from coming across the Rio Grande and to stop Muslims from entering our country.
Another of the Donald's mentors is Bobby Knight, who was the Indiana University basketball coach. As the Division I coach in the NCAA, his record was 902-371. Knight is the second winningest coach in the NCAA.
Knight would be a great role model even if you were going to be a basketball coach in middle school...maybe.
Knight explained that his throwing the chair across the court was to provide an old lady a chair in which she could sit. Basketball players have accused Knight of either choking them or grabbing and screaming at them. In the Pan American Games in 1979, Knight was accused of assaulting a police officer while he was coaching.
Looking back upon his life, Knight said, "When my time on Earth is gone, and my activities here are passed, I want them to bury me upside down, and my critics can kiss my ass." The Donald needs to reconsider his mentors, because we become like our mentors in our thoughts and deeds. Leadership means leading not distilling everything to the lowest common denominator.
---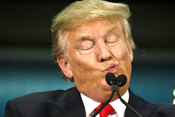 Visit the Donald the Dumb page to read more about this topic.
---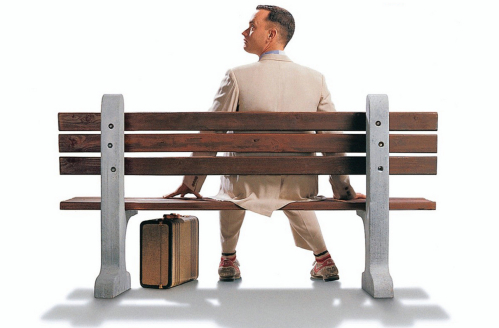 Visit the Stupid is As Stupid Does page to read more about this topic.
06/01/16
Follow @mountain_and_me