Kelly, My Hair Dresser
And Her Mind
There I was getting pretty again. I do that every month or so. My long brown hair needs to be cut and thinned out a bit. Kelly has been my hairstylist for a long time and has helped me maintain my youthful look.
She owns Fast Eddie's on the north side of US 30 in Merrillville, IN. If you need to add to your beauty, call Kelly at (219) 736-7749.
During my coiffure, Kelly and I discuss the problems of the world. One of the problems of the world has to do with politics. I don't recall how we got around to Carly Fiorina the last time that Kelly spruced up my appearance. Nevertheless, I mentioned that Fiorina has done more harm to women's equality than many men. Or as Forrest Gump would say, "Stupid is as stupid does."
This is Carly Fiorina discussing Planned Parenthood as if she had the correct information. Even now, she still pushes her misinformation. I rattled on about both her condescending attitude and essentially lying. The group that put together a video about Planned Parenthood admitted that they used videos not from Planned Parenthood. I just vented ending my statement that Fiorina was an angry woman who is not interested in the truth.
I paused for a moment, and Kelly proceeded with her venting. She was upset with Fiorina for her putting down Hillary Clinton, a fellow sister of Fiorina. I have commented to Kelly several times about her observation. I am more of a feminist than most women. However, Kelly's comment rang with an authenticity and understanding about women that most women don't understand. Sexism is so dominant in America that lots of women buy into sexism...the weaker sex, men telling women about reproduction, legitimate rape, abortion and some sort of punishment. Kelly has not bought into sexism especially from Fiorina. I was impressed and won't forget Kelly's comment about women needing to support each other.
Finally, let me sum up my thoughts about women. If you want equality, you must act. Males won't give you equality; that should be obvious by now. However, women must be honest. If you don't like being treated as a second class person, do not act like Fiorina. Now, this is coming from a male, if you are looking for a role model, try Sen. Elizabeth Warren.
---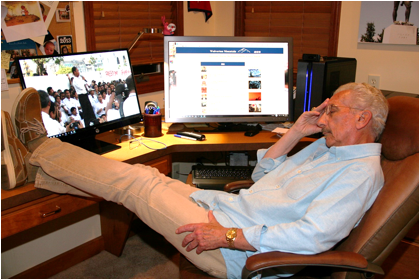 Visit the My Hauntings page to read more about this topic.
05/13/16
Follow @mountain_and_me