There are three things that I love in life. I love being with my family, teaching, and traveling. I have written about those three loves for years. In this essay, I would like to focus on my affection for travel, especially overseas travel. After graduate school, I went to University of Edinburgh for a year and travelled throughout the British Isles, all of Western Europe, and parts of Eastern Europe. Since then, I have led tours to the Holy Land and to Greece and Turkey. In addition, I have travelled extensively in Indochina, China, Tibet, the sub-continent of India, Africa, and islands in the Pacific.
Additionally, I want to visit Ukraine and return to Myanmar in the future. I love seeing faraway places. However, I enjoy a great deal meeting and talking with the locals. A dozen years ago, I was in India and went to Nepal on my way to Tibet. I spent probably a week in Kathmandu, Nepal. The following picture contains the double pennant Nepalese flag, which I got while in Nepal.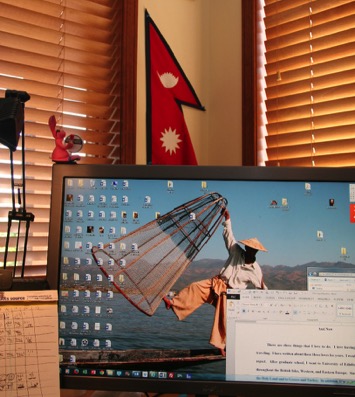 The following are several photos of Kathmandu that I took while in the capital of Nepal.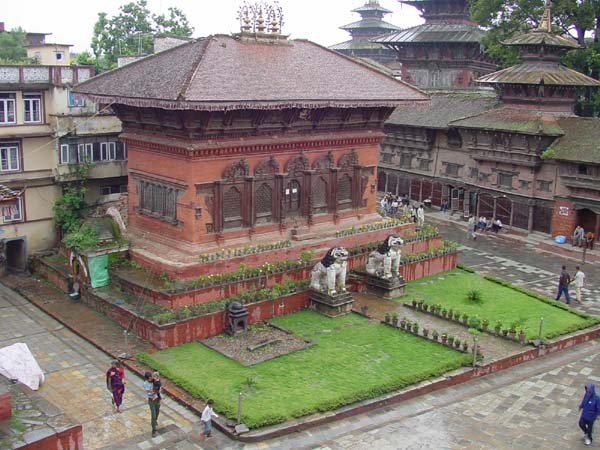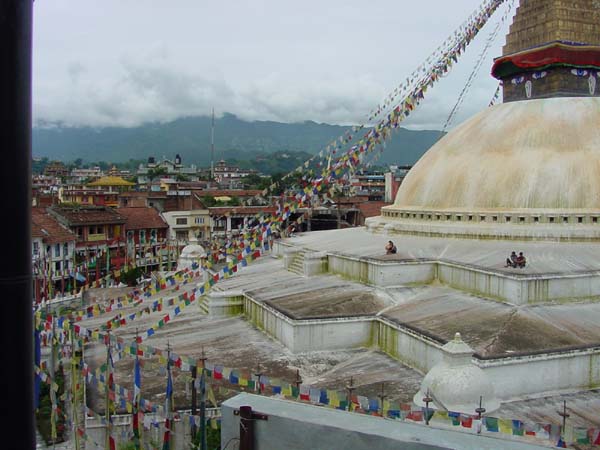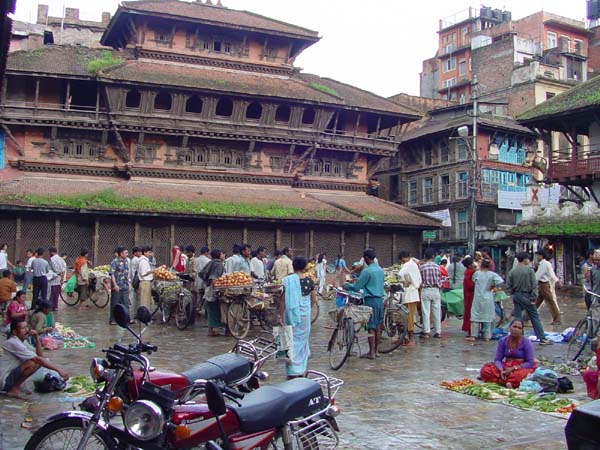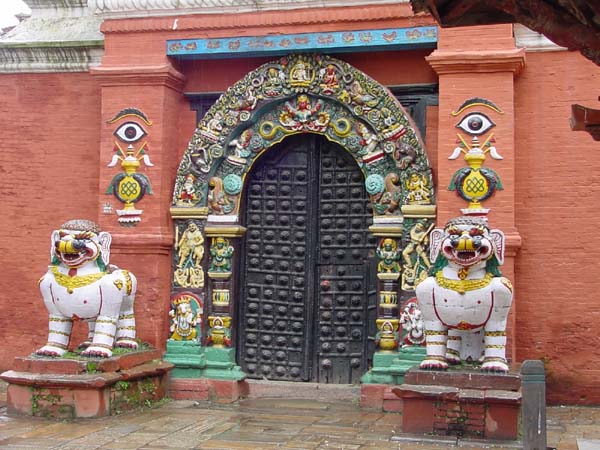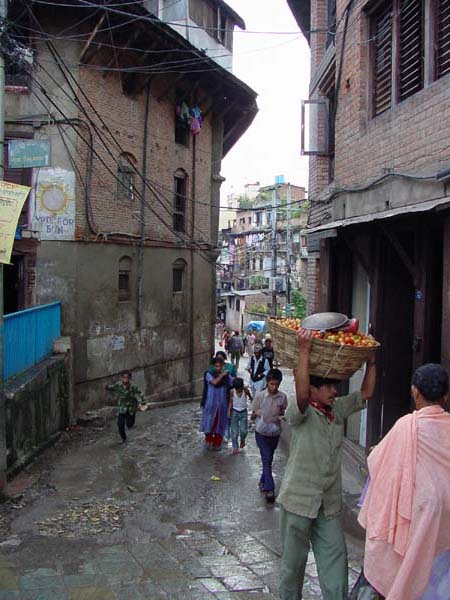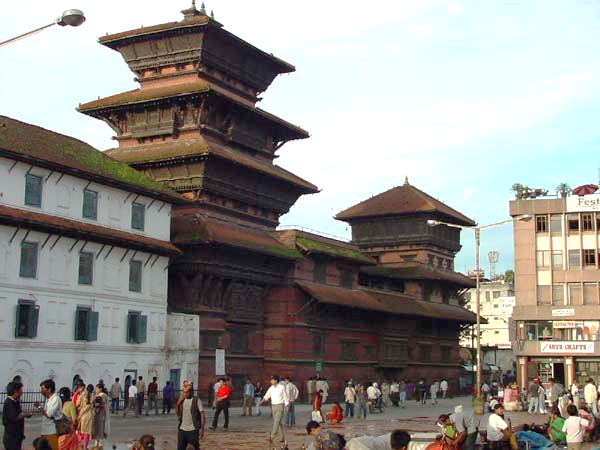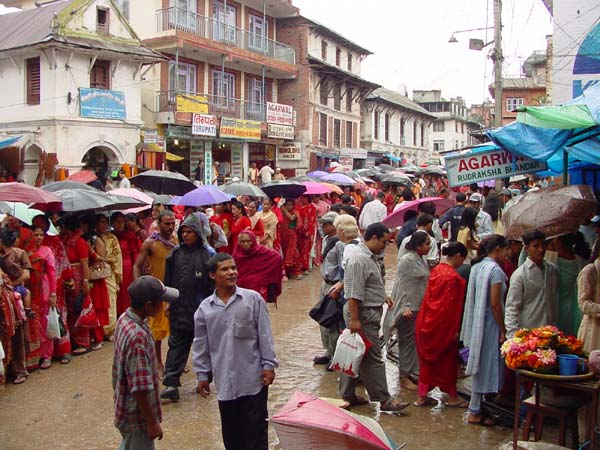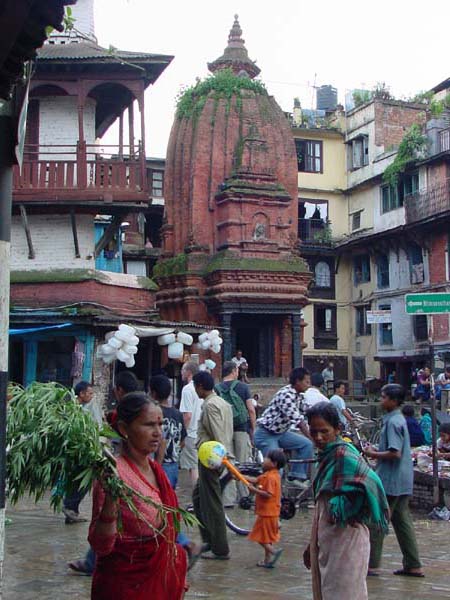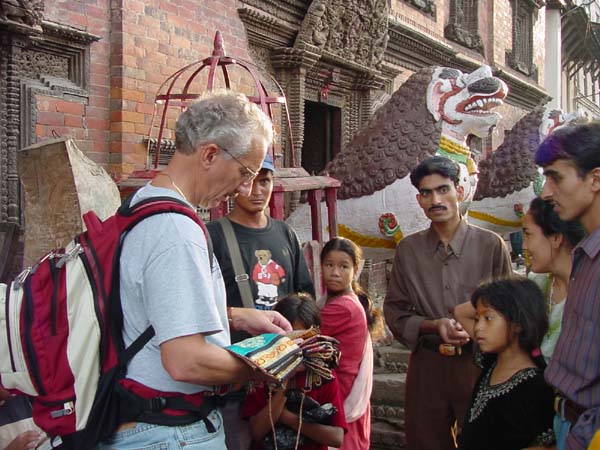 I am picking out a couple dozen little hand bags from a little girl who sells them to tourists. If you wish to see several dozen additional photos, click on Nepal.
Those photos were then; the following photos are now. Nepal is in chaos. I have spent a couple hours attempting to find places on the Internet that I remembered in Kathmandu after the recent earthquake.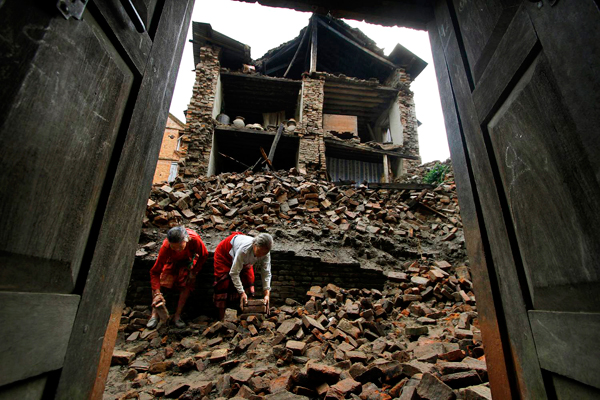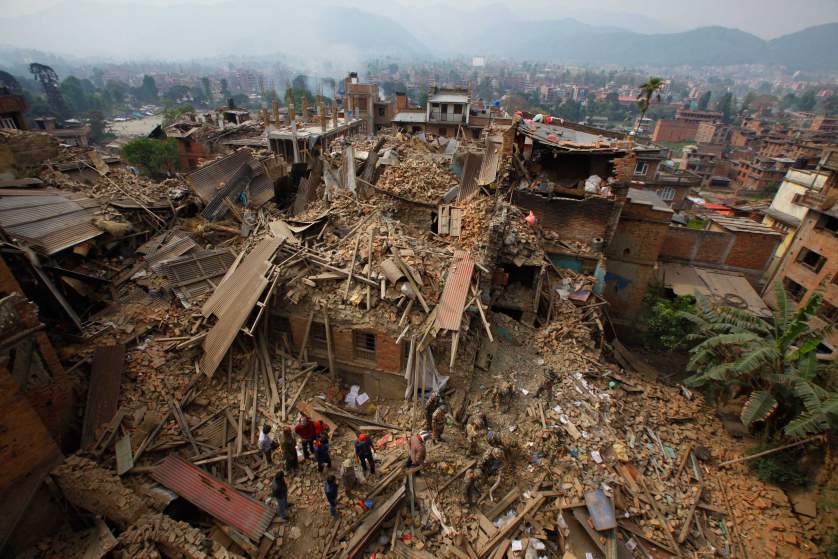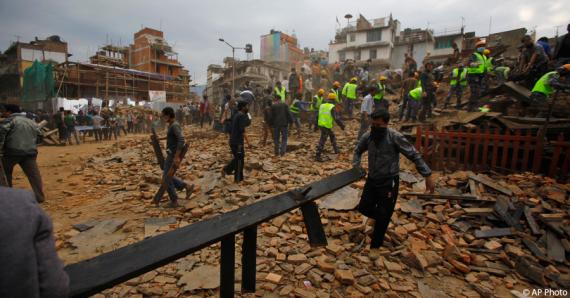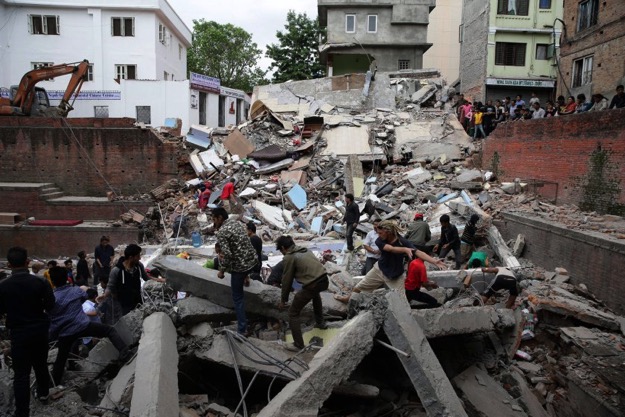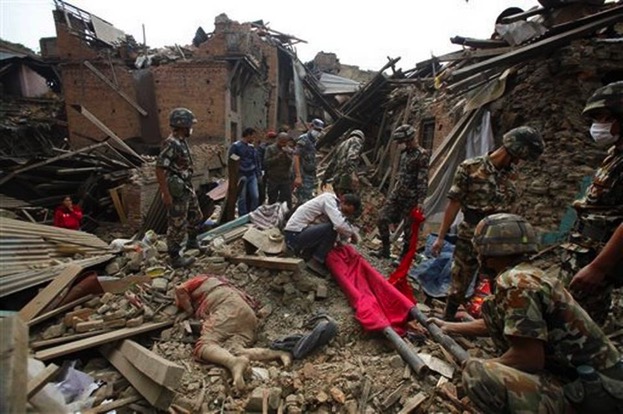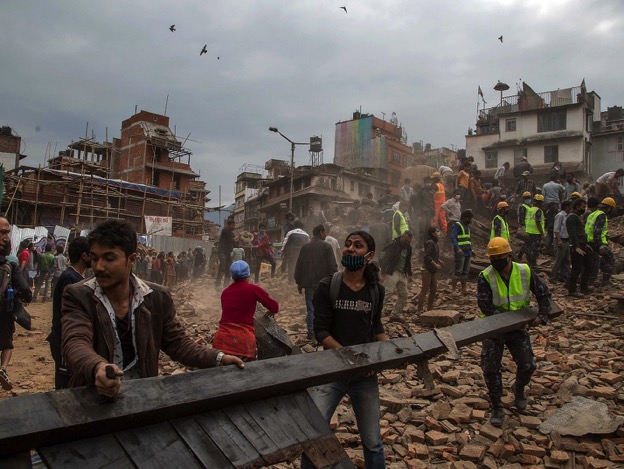 This is a photo of a 4-month old infant rescued in Nepal. The latest reports indicate that the child is not suffering any serious medical problem.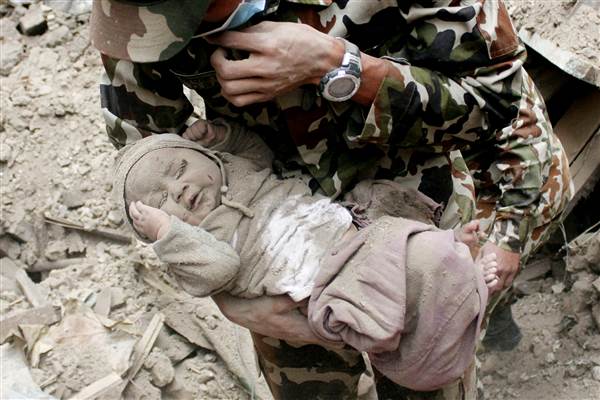 This is the only post-earthquake photo that I found, which I recognized. It is the Swayambhunath Temple, which is relatively undamaged.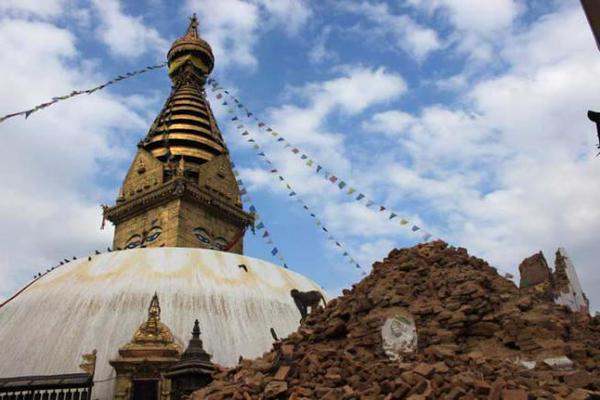 In addition, over 5,000 people are known to have been killed during the earthquake. Authorities estimate that the number could double to more than 10,000.
When I got to Kathmandu, a local in his early 20s asked if I wanted him as a guide. His name was Kumar. I told him what I wanted to see, and he planned an itinerary, which included places about which I had no knowledge. However, I got food poisoning in the hotel that I was staying. I have the ability to get food poisoning in any place in South Asia and Southeast Asia. I knew that I would recover, and we delayed the tour until the following day. In the meantime, I received a gift and a note from Kumar. He signed his note: Mr. K.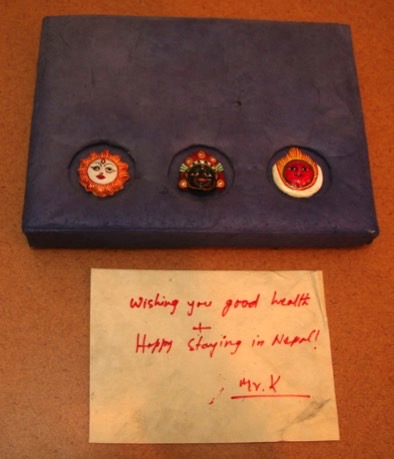 Kumar wished me good health and a nice time in Nepal. I am in the process of attempting to locate Kumar so that I can help him recover from the earthquake. However, my drive to help Kumar has to be replicated by everyone if we wish to alleviate needless suffering of people anywhere in the world.
Problems will arrive in life. However, a great deal of suffering and hurt can be alleviated by reaching out to others. Pick someone or a family that you know, and think about some way to relieve in part some of their burdens in life. Or contribute to world relief efforts.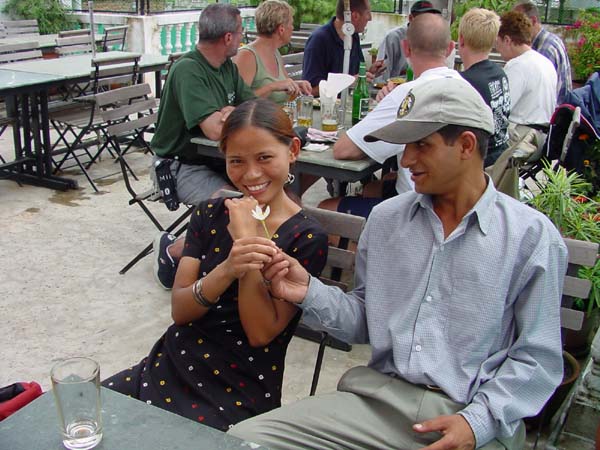 A dozen years ago, I took this photo of Kumar and Lakshmi, his girlfriend. I wonder if either one is alive today. Nevertheless, I am attempting to find out. Kumar gave me a gift when I had food poisoning. It is the least I can do to help him and Lakshmi in their time of need.
---
I was having coffee with a friend of mine, Dave Wood, and showed him a rough draft of this article. Dave gave me this link to the New York Times.
---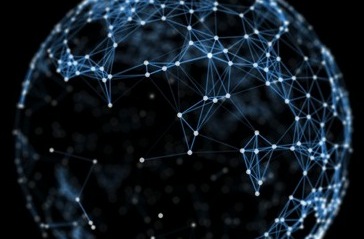 Visit the Connecting the Dots page to read more about this topic.
---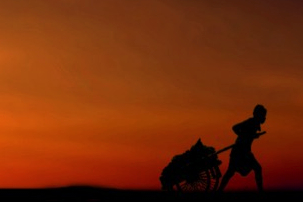 Visit the Darkest Before Dawn page to read more about this topic.
---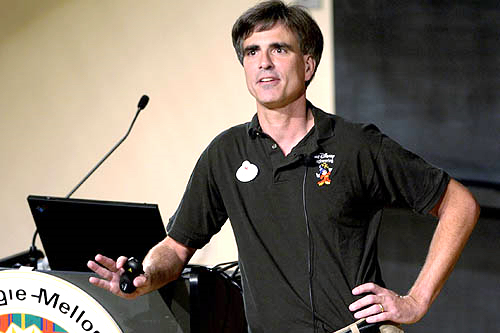 Visit the The Last Lecture page to read more about this topic.
---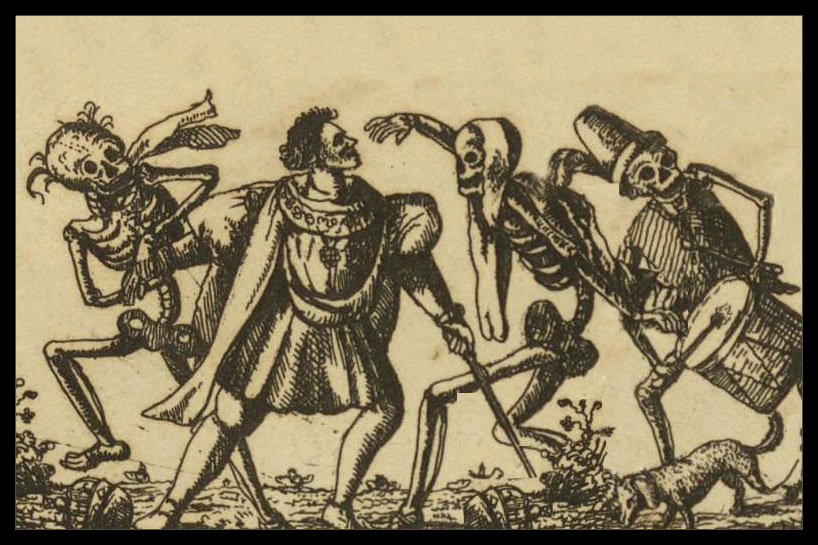 Visit the Dancing with Death page to read more about this topic.
---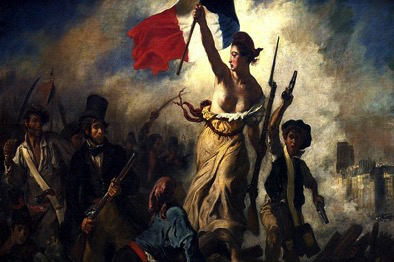 Visit the Best and Worst of Times page to read more about this topic.
05/03/15
Follow @mountain_and_me