NEW YEAR'S RESOLUTION FOR THE OPPOSITE SEX
Or Suggestions from a Very Feminist Male
I ended 2012 with an essay of my New Year's resolution after reflecting on my advancing age while preparing to down my Russian Imperial Stout - Old Rasputin. I had the contents of the actual bottle on the left in honor of the 96th anniversary of the killing of the Mad Monk, Rasputin. In my long and often rambling essay about aging, I dealt with the obvious reality that getting to 70 means that I won't be around for an indefinite period of time. I realize that I have to deal with a long list of things and do so PDQ. If I don't, I will be on my deathbed sometime in the future wishing that I had done a lot more during my life.
I have only 5-pounds to lose to get down to my fighting weight. I'm already able to take on Jack jumping on my abs without enduring any pain. I have both travel itineraries pretty well planned for Scotland in the spring and Burma this time next winter. Having said, that I have still much to do with planning trips to Paris to visit the underground sewers made famous in

Les Miserables

, a trip to Peruvian Andes, the Russian Stans, and Robinson Crusoe Island. Nevertheless, I am in the very early stages of working on a trip to St. Petersburg, Russia to be there in December of 1916 for the centennial of the death of Rasputin.
Another issue is sexism. It really rattles me how far women have to go to get to equality with men. I don't know how America...especially American women can stomach the intellectual and ethical nonsense coming from the political right: Murdock, Aiken, Santorum, and Romney. I have written about all these male sexists and will continue to address this issue in 2013.
However, I need to be careful not to become a liberal sexist. I am more liberal and proud of it than anyone you know. I am more of a feminist than most women. Having said that, I don't want to deal with sexism from a male vantage point. One of the problems is that men of the political right tell women how to handle rape, how to deal with birth control, the place of women in the 21st century, and generally attempt to control the thinking process of females.
Having a liberal male telling women to unite and diss the political right belittles women just as much...even though it is done in a well-meaning way. If women are equal with men, then they are primarily responsible for their own lives. If they don't appreciate second or third class position in the male dominated world, then they will have to go to the barricades and demand equality.
White liberals didn't start the civil right movement and males didn't start the feminist movement. What I need to do is merely raise the issue with women and encourage them to fight for equality. However, as with the civil rights movement, many women have been bought into the notion of being less than men. This same phenomenon occurred with the way that some blacks were bought into slavery and later segregation.
This is just a suggestion to women. Make a New Year's resolution to work for full equality. You are responsible for that change. Waiting for men to wake up and smell the roses didn't work with racism nor will it work with having men giving women equality.
In addition to suggesting that women should unite and fight for equality, I'd also like to see women dealing with some women who make sexism buyable among some even moderate males. Here are several video clips which play into the male notion that women can't really think. Women suffer from male sexism and women who just don't think. IMHO, Michele Bachmann and Sarah Palin add to the place where women find themselves today.
Bachmann's position on gay marriage, the Constitution, Obama, etc.:
A redacted history lesson from Bachmann:
After the McCain and Palin defeat, the McCain camp dissed Palin:
Barbara Walters' interviews Palin on her worldview and Obama:
Katie Couric's interview with Palin on the Supreme Court:
Soledad O'Brien's fact-checking Palin's understanding of Soviet history:
For other interesting videos, check these out:
Women who support other women like Bachmann and Palin merely play into the hands of sexist men. You will have to decide whether you believe that women are equal to men, and if you do, you, as women, need to address the Bachmanns and Palins. If you think that men will provide equality for women, you are wrong. Men haven't done that in the past 250,000 years of human history; it is doubtful that they will in 2013.
If you think that the Bachmanns and Palins aren't adding to your problems in life, you are also wrong. This is the time for women to unite. It is your choice and your decision whether your future is freer than it is now. "Choose wisely," my grandmother always said.
---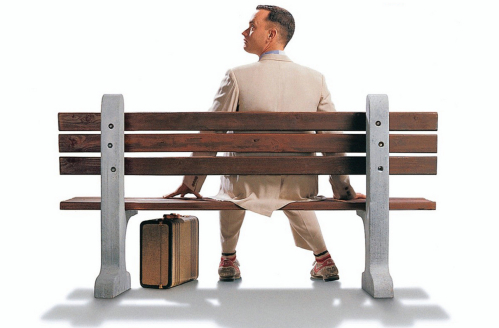 Visit the Stupid is As Stupid Does page to read more about this topic.