On Picking Mentors
Pick Carefully
To begin this essay, I wish to be clear. I am far to the left politically. When I discover that I need to move further to the left, trust me; I will. This paragraph is an example of my ability to move. I have watched Chris Matthews and Hardball for about two decades. Midway through our journey on TV, I went on one of my journeys to Africa during winter break from teaching in 2006. I went to Egypt, Mali, Morocco, and South Africa.
While in South Africa, I visited my daughter, Michelle, who had volunteered at an orphanage that cared for children who had lost parents due to AIDS. When we met, Michelle and I excitedly exchanged a long list of things, which concluded Michelle asking me about the chances of Barack Obama becoming our next president. While she was excited, I wasn't and gave a low-keyed response that it wouldn't happen. Racism in America was alive and well. I had been as optimistic about Bobby Kennedy being president as she was about Obama. However, I didn't want to go down that road again.
I returned from Africa in the first week of January 2007. Within a day or two, I was listening to Hardball and heard Chris Matthews talking about dreamers like Obama won't have a chance getting elected. Essentially, Matthews uttered my same feelings that I had expressed to Michelle while in South Africa. However, it rattled me to hear what it sounded like to Michelle when I made the same type of comment. I recoiled, but that experience got me politically grounded again. That was the backstory.
Bobby Kennedy is one of my dozen and a half mentors to whom I look for guidance. Of all my mentors, Bobby heads the list...by far. Interestingly, I was watching Matthews one evening last month, and he mentioned his new book, Bobby Kennedy. I got a copy, not because I had the time to read it now. I am trying to get ready for several weeks in Burma. I have essays to write, finish teaching this semester, and getting everything organized for the trip. However, I'll have plenty of time to read while flying from Chicago to Hong Kong and then onto Yangon. I'll be in the air or in the Hong Kong airport for nearly an entire day.
However, the book arrived the other day, and I took it to a doctor's appointment and got through several dozen pages while waiting. To be absolutely truthful, my reading about one of my mentors was revealing...and I thought I knew a great deal about Bobby. Well, I know a great deal about his adult life but not his growing up under his two older brothers and his father.
Those first few chapters were like the first time I watch the Last Lecture by Randy Pausch. I came alive with understanding my admiration for Bobby in the same manner I came alive due to Pausch. Both with dancing with death and reading about Bobby put many pieces of my puzzle of life together. I had always assumed that JFK and RFK were on the same page. They were when his older brother was the president, but they weren't while both were growing up. I did not know the family dynamics. It was eye-opening.
I could identify with the pain that Bobby felt with his father and older brothers. That personal pain caused him to not only feel his pain but to feel the pain of others. That pain applies to me. Because of my family's moving from Pennsauken, NJ to Mt. Lebanon, PA, I learned two things about myself. I felt dumb and poor...in the 19th best school system in the nation and the wealthiest community in Western Pennsylvania. That pain rattled me for years. However, once I realized that I had made a mistake, I used the feelings of dumb and poor to motivate me in my life. Hence, there was my tie to Bobby and I could articulate my feelings clearly.
Think about your list of mentors. If you don't have a list, make one. Jot down ten names of people that you would call mentors. Do me a favor. Be honest. Follow these instructions. On a piece of paper write down the ten names, but don't read any more of this essay until your list is complete.
Do you have the names? Here is my list from the Mentors and Me section of my index page for articles: Brooks Oakford, Louie Palmer, Teddy Roosevelt, Joan Baez, Pete Seeger, Bobby Kennedy, T.E. Lawrence, Carl Sagan, Steve Biko, Don Quixote (Miguel Cervantes), William Forrester, Anne Perry, Barack Obama, Steve Jobs, Aung San Suu Kyi, Randy Pausch, and Elizabeth Warren. Three of my mentors are either a family member or educators who most of you wouldn't know. However, the rest are well-known people mostly from the US but includes one from England, Burma, and South Africa. However, without knowing me, you could come up with a great deal of understanding of me and what is important from my vantage point.
Now, look at your list. If I didn't know you, what could I infer about you merely by looking at your list? That is critical. Those that you and I admire are those that we attempt to emulate in our lives. Mentors help shape each of us.
I have mentioned this before. One of my tour guides in Burma four years ago was Moh Moh. One of the things that I admire about her is how much she reminds me of Bobby Kennedy in the manner that she handles herself and the things that concern her. She is a Burmese incarnation of Bobby. When I get together with Moh Moh and her family in a couple of weeks, we will talk about Bobby and how she follows closely in his path.
In closing, it is critically important that we realize that mentors can be and should be our higher angels. Be careful about your choices, because whether the choices are good or bad, it will directly affect who you are. Choose wisely.
---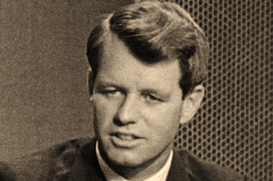 Visit the Bobby Kennedy page to read more about this topic.
---

Visit the Burma Independence page to read more about this topic.
---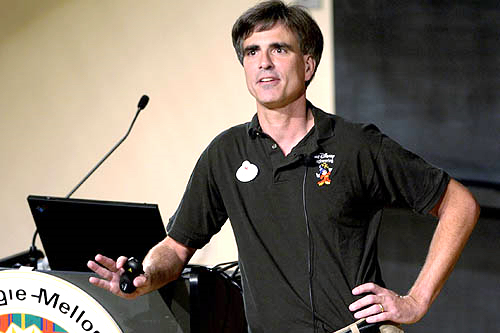 Visit the The Last Lecture page to read more about this topic.
---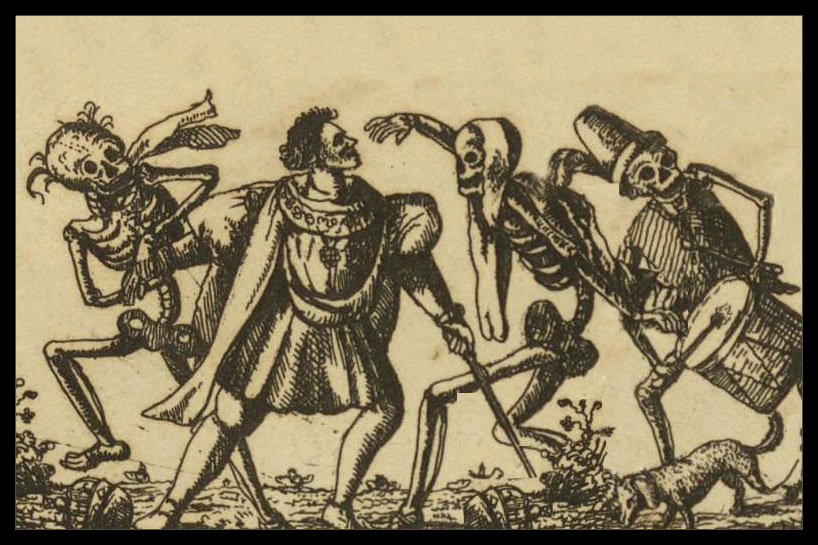 Visit the Dancing with Death page to read more about this topic.
---

Visit The Mentors and Me page to read more about this topic.
12/01/17
Follow @mountain_and_me