I Pledge Allegiance
To Donald the Dumb
There I was writing another pithy essay about our fake president, Donald the Dumb. I couldn't understand why he insists on swearing allegiance from those who work for him. Whether authors, employees, or James Comey, he wants their pledge of allegiance to him. In my attempt to delve into the mind of our 21st century version of Narcissus, I tried to put myself into one of his staff or employee's positions.
This is my narrative. I was offered a job, given a nice salary, and a form to sign. The form's header reads I Pledge Allegiance to the Donald. There we were in the Green Room during dinner, and he wanted me to sign my allegiance to him.
Why? While we were ordering dessert, my mind raced around about signing a pledge to Donald the Dumb. Why is that necessary? If he thinks that I could do my job, why do I have to pledge my allegiance to him. From the time I delivered papers for the Pittsburgh Press when I was in junior high school to the present-day teaching at a college, I have never pledged allegiance to any boss.
Nonetheless, why does Donald the Dumb insist on it? I was wondering about all the others in his administration...his cronies. Did they signoff of some allegiance to him? He tried to get Comey to do so and failed, which resulted in him being fired.
Now, to be honest, I am not at all impressed by Donald the Dumb. Nevertheless, I actually feel badly for his family members. I can't imagine what Melania endures 24/7. Melania and the rest of the family deal with him all the time. Then there is his staff.
I was writing about this nightmare that they face when I stopped to make dinner and watch the news. This is what I saw.
Chris Cillizza, CNN Editor-at-Large ranked the various Cabinet member's responses to their praise of our fake president:
EPA Administrator Scott Pruitt
"I actually arrived back this morning at 1 o'clock from Italy and the G-7 summit focused on the environment. And our message there was the United States is going to be focused on growth and protecting the environment. And it was received well."
Defense Secretary James Mattis
"Mr. President, it's an honor to represent the men and women of the Department of Defense. And we are grateful for the sacrifices our people are making in order to strengthen our military so our diplomats always negotiate from a position of strength. Thank you."
Department of Homeland Security Secretary John Kelly
"In the five months that I've been at the job, we have gone a long way to facilitate the -- improve the legal movement of people and commerce across our borders, yet at the same time, we have gone a long way to safeguarding our borders, particularly the southern border, working with all of our partners to the south."
US Trade Representative Robert Lighthizer
"First of all, I apologize for being late to work. I got bogged down in that swamp that you've been trying to drain."
Secretary of State Rex Tillerson
"Thank you for the honor to serve the country. It's a great privilege you've given me."
Small Business Administrator Linda McMahon
"I've been traveling around the country, and what I'm continuing to hear is this renewed optimism from small businesses."
Director of National Intelligence Dan Coats
"It's a joy to be working with the people that I have inherited, and we are going to provide -- continue to provide you with the very best intelligence we can, so you can formulate policies to deal with these issues."
16. Interior Secretary Ryan Zinke
"Mr. President, as your SEAL on your staff ... it's an honor to be your steward of our public lands and the generator of energy dominance (ph). I am deeply honored."
As a general life rule, I am not in the business of messing with SEALs.
15. Education Secretary Betsy DeVos
"It's a privilege to serve, to serve the students of this country, and to work to ensure that every child has an equal opportunity to get a great education, and therefore a great future."
14. Commerce Secretary Wilbur Ross
"Mr. President, thank you for the opportunity to help fix the trade deficit and other things. The other countries are gradually getting used to the (inaudible) the free rides are somewhat over with. They're not happy with this, but I think (inaudible) growing recognition that (inaudible) have a chance to help you live up to your campaign promises."
13. Energy Secretary Rick Perry
"America is not stepping back, but we're stepping into place and sending some messages, that we're still going to be leaders in the world when it comes to the climate, but we're not going to be held hostage to some executive order that was ill thought out. And so, my hat's off to you for taking that stance and presenting a clear message around the world that America's going to continue to lead in the area of energy."
12. Housing and Urban Development Secretary Ben Carson
"Mr. President, its been a great honor to -- to work with you. Thank you for your strong support of HUD and for all the others around this table that I've worked with."
11. Labor Secretary Alexander Acosta
"I am privileged to be here. Deeply honored, and I want to thank you for being -- your commitment to the American workers."
10. Veterans Affairs Secretary David Shulkin
"Mr. President, thank you for your support and commitment to honoring our responsibility to America's veterans. I know that this is personally very important to you."
9. UN Ambassador Nikki Haley
"It's a new day at the United Nations. You know, we now have a very strong voice. People know what the United States is for, they know what we're against, and they see us leading across the board. And so, I think the international community knows we're back."
8. Treasury Secretary Steve Mnuchin
"It was a great honor traveling with you around the country for the last year and an even greater honor to be here serving on your Cabinet."
7. CIA Director Mike Pompeo
"Mr. President, it's an honor to serve as your CIA director. It's an incredible privilege to lead the men and women who are providing intelligence so that we can do the national security mission. And in the finest traditions of the CIA, I'm not going to share a d*mn thing in front of the media."
6. Transportation Secretary Elaine Chao
"Mr. President, last week was a great (inaudible). It was infrastructure week. Thank you so much for coming over to the Department of Transportation. Hundreds and hundreds of people were just so thrilled, hanging out, watching (inaudible) ceremony. "
5. Attorney General Jeff Sessions
"We are receiving, as you know -- I'm not sure the rest of you fully understand -- the support of law enforcement all over America. They have been very frustrated. They are so thrilled that we have a new idea that we're going to support them and work together to properly, lawfully fight the rising crime that we are seeing. ... The response is fabulous around the country."
4. Office of Management and Budget Director Mick Mulvaney
"Thanks for the kind words about the budget. You're absolutely right: We are going to be able to take care of the people who really need it. And at the same time, with your direction, we were able to also focus on the forgotten man and woman who are the folks who are paying those taxes."
3. Agriculture Secretary Sonny Perdue
"I want to congratulate you on the men and women you've placed around this table. ... This is the team you've assembled that's working hand in glove with -- for the men and women of America, and I want to -- I want to thank you for that. These are -- are great team members and we're on your team."
2. Health and Human Services Secretary Tom Price
"Mr. President, what an incredible honor it is to lead the Department of Health and Human Services at this pivotal time under your leadership. I can't thank you enough for the privileges you've given me and the leadership that you've shown. It seems like there's an international flair to the messages that are being delivered. I had the opportunity to represent the United States at the G-20 Health Summit in Berlin and at the World Health Assembly in Geneva. And I can't tell you how excited and enthusiastic folks are about the United States leadership as it relates to global health security."
1. Vice President Mike Pence
"It is just the greatest privilege of my life is to serve as the -- as vice president to the President who's keeping his word to the American people and assembling a team that's bringing real change, real prosperity, real strength back to our nation."
I cannot think of any reason to swear allegiance to Donald the Dumb other than he is attempting to cover all his bases, in case things start to implode. He doesn't want anyone testifying against him. Well, Mike Flynn wants to testify.
Yo, Donald. This isn't fake news. Your White House is imploding. Watergate pales to what is happening. Methinks that it is too late to get a pledge of anything from anybody. The clock is ticking. Enjoy your time as the fake president. Tick, tick, tick....
Then Ginger, who was watching me while sitting on my papasan, said, "Essentially, the Donald wants people to pledge loyalty, which trumps the truth."
My retort was that she was correct, but, had she mentioned that comment a couple hours earlier, she would have saved me a lot of time writing. Truth is irrelevant, but loyalty isn't.
All of Donald the Dumb's transition team had to sign non-disclosure agreements. They signed the statements to protect him regardless of the truth.
---
This is the only politician, other than Donald the Dumb, who wants pledges allegiance and praise.
This is CBS's ranking of the presidents starting with the best to the worst.
---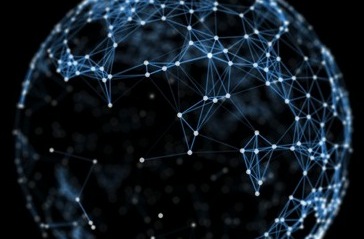 Visit the Connecting the Dots page to read more about this topic.
---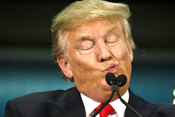 Visit the Donald the Dumb page to read more about this topic.
---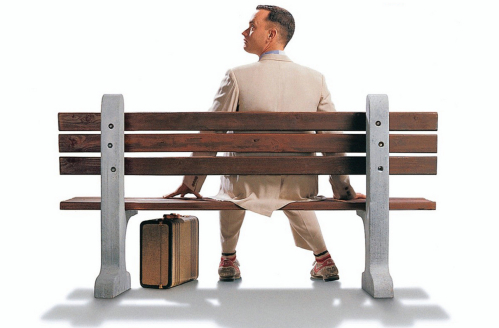 Visit the Stupid is As Stupid Does page to read more about this topic.
---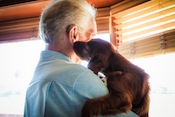 Visit the Thus Spoke Ginger page to read more about this topic.
07/03/17
Follow @mountain_and_me