P.T. Barnum Has Returned to Life
What Goes Around, Comes Around
It is intriguing to me how history repeats itself. However, what went around long ago is seen today. Nonetheless, when the same type of nonsense returns, some believe the present-day nonsense while dissing the nonsense of long ago. That intellectual disconnect is the most interesting facet of this issue.
Here is the backstory. In the 19th century, Phineas Taylor Barnum was a showman par excellence. Most Americans know him as P.T. Barnum. He made a great deal of money based upon two of his sayings. "There's a sucker born every minute." Barnum quickly realized that making money is tied to telling someone something that wasn't true, because many will believe the hoax or lie. However, Barnum had a self-imposed caveat to his sucker statement. "Be confident, without pulling the wool over your eyes."
In the 1830s, Barnum started out with a variety troupe company called Barnum's Grand Scientific and Musical Theater. However, he quickly moved to bigger and better means to become wealthy by buying the Scudder's American Museum. Knowing the importance of name branding, he renamed this acquisition Barnum's American Museum. His museum was located in New York City and contained a long list of oddities and hoaxes. General Tom Thumb was one of the great oddities. Tom Thumb suffered from proportionate dwarfism.
Another of the oddities, which was a pure hoax, was the Feejee Mermaid. The name, Feejee Mermaid, was merely the misspelling of Fiji, which is a small island in the Pacific north of New Zealand. The Feejee Mermaid was merely a head of a monkey that was joined to the body of a fish.
P.T. Barnum continue to expand his operation, which included the P. T. Barnum's Grand Traveling Museum, Menagerie, Caravan & Hippodrome along with themes and variation of that feature. One of the most famous is the Barnum and Bailey Circus, which subdivided into various areas of global appeal. The Wizard Prince of Arabia is such a production.
Now, P.T. Barnum, the showman, died in 1891. In the 125-years since his passing, everyone sees how this showman created all sorts of hoaxes and manipulated people so that he could get rich. He could claim anything to be factual knowing full-well that much was fabricated lies. Back in the mid-19th century, Barnum created many followers, which are what he called suckers .
P.T. Barnum is gone. However, we have a 21st century version of P.T. Barnum, which is Donald J. Trump. Essentially, there are no difference between P.T. Barnum and the Donald. The Donald buys into Barnum's contention, "There's a sucker born every minute." Over a century ago, many of the suckers in America brought into Barnum. Today, many of the suckers in America buy into the Donald.
The Donald and the sucker issue has resulted in many lawsuits against him. USA Today reported that the Donald and his corporations have been involved in 4,000 lawsuits.
Also, the Donald is into suing. He is suing Chef José Andrés, because the chef withdrew from being a chef at a Trump hotel. Being ethnically a Mexican, Andrés seemed to have resented the Donald's racist remarks about Mexicans being drug dealers and rapists.
The Donald was going to sue the dozen women who claimed sexual misconduct by him. I'm sure they are waiting to go to court if the Donald remembers what he said he would do.
Then there is the issue of Trump University. The Donald is being sued by several students. However, the Donald doesn't like the judge in the case, Judge Gonzalo Curiel, who was born in Indiana of ethnically Mexican parents. Apparently, the Donald can't trust anyone that has Mexican background. That runs parallel to his idea that Muslims can't be trusted not to be terrorists.
This is one bright spot regarding the P.T. Barnum. His circus is closing after 146-years. America will have to endure four years of his successor.
---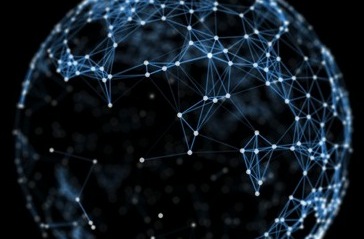 Visit the Connecting the Dots page to read more about this topic.
---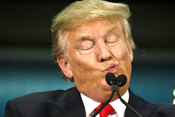 Visit the Donald the Dumb page to read more about this topic.
---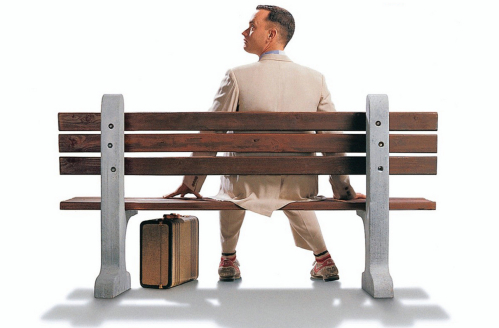 Visit the Stupid is As Stupid Does page to read more about this topic.
02/27/17
Follow @mountain_and_me