Ravel's
Bolero
Was Repeating Itself
A couple of weeks ago, I was talking to GiGi over the phone about her next trip up North to the Big City, which is her name for Chicago. While talking about her next appointment at the University of Chicago Hospital, GiGi happened to comment about the music that I had playing in the background. It was Maurice Ravel's Bolero. Thus began a long discussion regarding one of my favorite pieces of music.
I began by mentioning that, when I first heard Bolero, it seemed like a piece of music from the Middle East. It could have been the background music for the movie, Lawrence of Arabia. I thought that I could see Arab tribes lead by Lawrence riding across the desert on their way to blow up an enemy train during WWI.
GiGi's retort was, "I would have thought that it was related to Bo Derek in the movie, "10." I would like to have someone do a survey in which the surveyors play Bolero and ask what first came to mind of the respondent. I bet most American would say the movie, "10." I agreed that probably the vast majority would also think, while listening to Bolero, "10".
GiGi continued, "I have also enjoyed Ravel's Bolero. It interests me that Bolero was the last piece of music that he wrote. Do you recall who he had a bet with regarding that score?"
I told GiGi that the bet has been the basis of a long-running argument in the musical world regarding whether it was a true story or merely apocryphal legend. Also, I didn't recall who it was, but it was another composer.
"I know that Ravel wanted to attempt to write a score," said GiGi, "that was a musical composition containing a continuous crescendo throughout the score without having another musical theme interspersed. It is interesting that Ravel was French composing a Spanish dance."
This issue about different nationalities was interesting to me also. However, I admitted to GiGi that I am hardly a musical aficionado at dancing or composing a ballet. Nonetheless, I'll be the first to praise those that could do either. I also mentioned that Toulouse Lautrec, who was a French post-impressionist, did a famous painting entitled Bolero.
GiGi responded with a question about whether Jack and Owen know about Lautrec. I told her they both are into another post-impressionist, Vincent van Gogh. However, when this essay is posted to my website, I will show this essay to Jack and Owen. While I am not a fan of Lautrec, the painting doesn't look like someone dancing to a slow tempo music, which bolero dances all share in common.
I asked GiGi about whether she knew very much about Ida Rubinstein who was the one who had Ravel compose the ballet. All that I knew was that she was a dancer and actress apparently with a lot of money. Since I am not a musical aficionado and GiGi is, I didn't understand much of her involvement in the ballet. Why was Rubinstein, who was a Russian, asking a French composer to write a Spanish ballet?
GiGi laughed and added, "I'm not into all that foreign intrigue. However, I know that originally the name wasn't Bolero but Fandango. I have no idea why the change was made."
Finally, I told GiGi that I had read a report from the British Psychiatric Bulletin, which discussed Ravel repeating the melody eighteen times indicated that he was suffering from Alzheimer's even though he was only 52. Here again there was a question about Alzheimer's or some sort of tumor that caused Ravel to retire. Ravel died in 1937 shortly after brain surgery.
GiGi had not known about the article in Psychiatric Bulletin and their theorizing about the reason for Ravel's repeating the melody eighteen times. Then GiGi added, "I know that Jack and Owen have seen pictures of Claude Monet's haystacks that were repeated many times based upon change in lighting. I hope that he didn't have a psych disorder."
---
This video is a Flashmob of Bolero in Spain interestingly.
This is the more traditional orchestration of Bolero.
---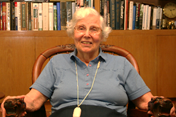 Visit the GiGi page to read more about this topic.
---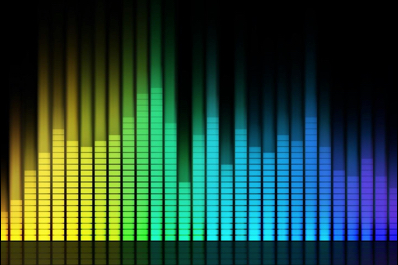 Visit the Music I Love and Why page to read more about this topic.
04/20/16
Follow @mountain_and_me