Serendipity...
Finding Without Looking
Serendipitous moments often fill a person's life. I went in search for the actual person responsible for the phrase: It is darkest before the dawn. Many have used that sentence or variations of it, but who was the first to do so? Who coined that expression? While I have wondered that often, I had not pursued my quest with much vigor or determination. Nonetheless, while looking something up on the Internet, which had nothing to do with that phrase, I happened across Thomas Fuller, a person of whom I had never heard.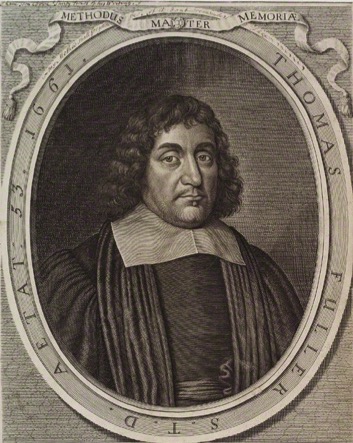 The fact that I had absolutely no idea who he was or when he lived motivated to find out something about Fuller. As it turns out, he lived in the first half of the 17th century in England. Fuller was both a clergy and a historian. He also wrote a great deal. His most famous book was Worthies of England. However, in A Pisgah Sight of Palestine, which he wrote in 1650, he penned, "It is always darkest just before the Day dawneth."
It seemed to me, as one that benefited from themes and variations of "It is always darkest just before the Day dawneth," that I should write about Thomas Fuller, since I have written many articles about his expression. Therefore, off I went on a long journey into cyberspace. Who in the blazes was Fuller?
For those that know me know that I love teaching. I have taught many different classes in the humanities and absolutely love teaching. However, to be honest with you, reading his life story bored me. I would need to be paid big bucks to put together a couple hour lecture on the life and times of Thomas Fuller. I would rather stack display rakes in a grocery store than put together a lecture on him.
About the only semi-interesting detail of Fuller's life was his actual death. He was on some church business and happened to preaching on August 12, 1661. However, while in the middle of a sermon, typhus fever seized him. Typhus fever is not the same as typhoid fever, but my explaining the difference between the two of fevers would be as boring as Thomas Fuller's life. At any rate, he died four days later.
As I continued to look for some interesting detail about Fuller, I did stumbled over someone's comment that Fuller was one of "the great cavalier parsons." That seemed an appropriate adjective to describe a cleric. However, another person mentioned that he was admitted to Queens' College, Cambridge at the youthful age of thirteen. Interestingly, at that age, Fuller was considered "a boy of pregnant wit." That is about all that I discovered, which interested me other than he wrote a great deal.
Therefore, since he wrote a lot, I Googled: Thomas Fuller quotes. I came up with 336,000 sites. I did not search all those several hundred thousand sites. Nonetheless, I looked at a couple of them and was impressed. My initial opinion of him did a 180. There were many interesting comments that he had made during his 53-years of life aside from "It is always darkest just before the Day dawneth."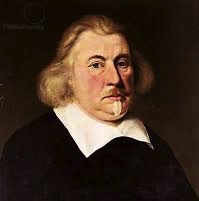 While I was bored and indifferent about his life, his writing was anything other than boring. One of the first one-liners that caught my attention is this one. "All things are difficult before they are easy." Another one related to working at some endeavor, he wrote, "One that would have the fruit must climb the tree." The combination of those two comments addresses how you and I will become successful. Without the effort, you will be hungry.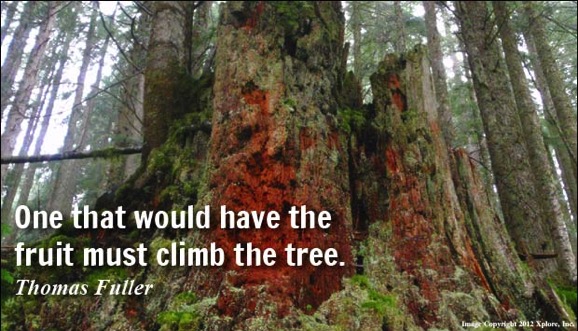 Fuller pushed the issue even further with this one-liner, "Great hopes make great men." Bobby Kennedy, one of my mentors in my life during the 60s said, "Some men see things as they are and say, why; I dream things that never were and say, why not." Great hopes and dreams will drive a person to greatness. Without the wanting to change things, a person will not reach greatness. The greater the challenge, the greater will be that person.
Fuller also said, "An invincible determination can accomplish almost anything and in this lies the great distinction between great men and little men." Interestingly, the converse is equally true. Fuller wrote, "A fool's paradise is a wise man's hell!"
Fuller being a cleric wrote the next two statements this from a biblical perspective. "He that cannot forgive others breaks the bridge over which he must pass himself; for every man has need to be forgiven." In addition to being forgiving, Fuller wants us to be concerned about those in the world. He stated, "Charity begins at home, but should not end there."
Finally, Thomas Fuller reminds each of us, if we want to hit the mark in life, we need to think about where we aim. "One may miss the mark by aiming too high as too low." While I certainly agree, I would only add that when aiming do not forget the benefit of being aware of serendipity.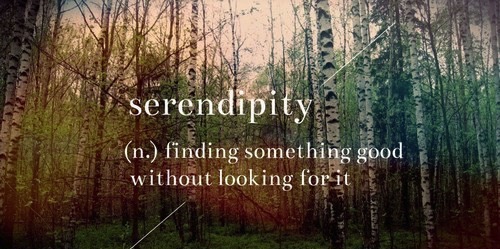 ---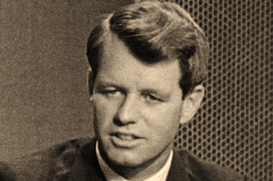 Visit the Bobby Kennedy page to read more about this topic.
---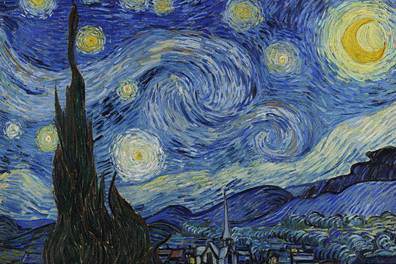 Visit the On Seeing the Light page to read more about this topic.
---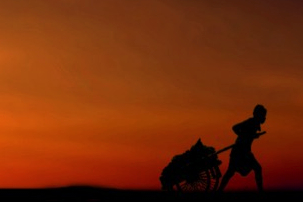 Visit the Darkest Before Dawn page to read more about this topic.
---

Visit The Mentors and Me page to read more about this topic.
12/12/14
Follow @mountain_and_me