The Meaning of Ginger
The Winter Solstice
I have a quirk in my personality. I am haunted about the meaning of a slew of important events in my life. I work at understanding something until I have some grasp upon what drives me. Understanding a part of some issue wouldn't suffice. I want to cover all the bases.
A half century ago and before any of my children were born, I wanted to get an Irish Setter puppy. Her name was Ginger. To say that I or my family loved Ginger would be a vast understatement. All three of my children were assisted by Ginger as they started to walk. It didn't matter when they started to fall; Ginger was there. They would grab her ear or her long feathering to keep them from falling. The children were her litter. Regardless of the pain that having a toddler grabbing her ear had, it didn't matter. Her motherly love superseded any discomfort to her physically.
I taught the first Ginger to ride next to me on a leash as I rode to the Dairy Queen a mile from our home. It took Ginger less than three nanoseconds of training to ride next to me. This was done with one of my children sitting on a backpack. Never, in a decade of that outing, was there even a minor accident. The children would get their DQ, and Ginger was rewarded with hers.
Also, Ginger loved going camping with my family or going to the Jersey shore while on vacation. She was a part of our family, and everyone knew that. We had fun together. I get that. We loved her, and she loved us.
However, that was 50-years ago. I'm 74 now. At one level of my life, my days are getting much shorter. I've had a couple of dances with death just in case that I didn't realize that my days are numbered. Interestingly, for the past year or so, I have pondered getting another Irish Setter. At first, my wondering wasn't taken seriously by me. My ponderings were merely what it would be like. Why getting another Irish Setter had entered my mind wasn't clear at all to me. I get that my two friends in the neighborhood have three dogs between them. When I'm riding around the neighborhood on my bike, I feed the dogs treats and play with them. Nevertheless, it haunts me why I started to think about getting another Irish Setter. I've fed those dogs for years without mulling over the notion of getting a dog.
Over several months of fantasizing about getting a puppy, the notion moved from daydreaming to a must do. After another month of looking on the Internet, I found a breeder and acted. At that time, the puppy was about three weeks old. Nonetheless, several weeks later, I could pick up the puppy just before Christmas. Ironically, it was on the winter solstice...the shortest day of the year.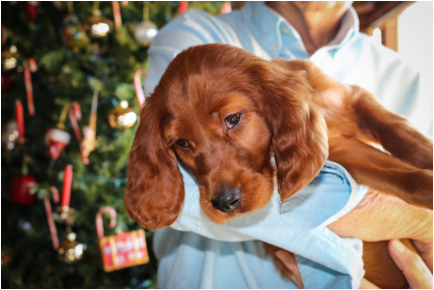 Initially, it seemed a strange paradox that I would get a puppy as some old man who had spent three-fourths of a century journeying down the yellow brick road of his life. That seeming contradiction caused a flood of questions. How wise is this to do? The puppy is just beginning life, and I'm nearing the end of mine. Talk about why I was driven to do something that seemed a juxtaposition to common sense. Talk about hauntings....
These types of questions and dilemmas cause me to go in search for some rationale. I'm certain that my dances with death are a major factor. Doing the dance enlivened me, which seems a contradiction. Trust me. I am more alive due to doing the dances. Again, I realized years ago that I am not some immortal deity. However, that insight was based upon logic. My dances caused me to grasp that reality in my gut, which changed me. Death allowed me to live. While that seems like a blatant contradiction, it isn't. I'm more into life than I have ever been because of doing the dance.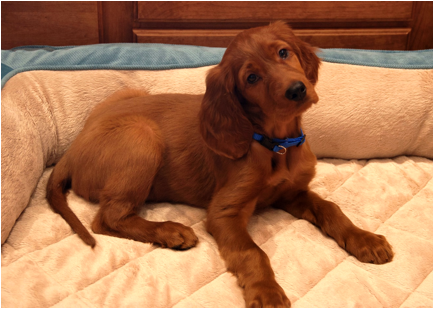 Another reality is that the puppy will express unconditional love if you care for the puppy. Feed the puppy and play with it, you will have a friend for life. Andy Rooney said, "The average dog is a nicer person than the average person." Rooney is right. All too often people are out for themselves.
Also, a puppy is very much like a toddler. Toddlers want to explore the new world in which they find themselves. Dogs are no different.
Finally, after having done the dance twice, I am far more sensitive to other medical issues that could have been actual dances. I went ahead with purchasing Ginger prior to getting the results of my MRI, MRA, CT, and creatinine results back. I didn't know whether I had brain cancer. Despite that, I acted. I called my response an arrogant and defiant response to medical issues and their accompanying fears. Ginger means a great deal to me.
---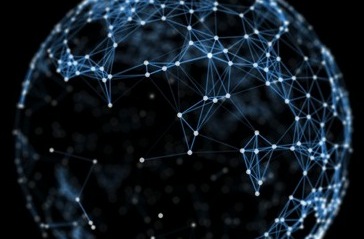 Visit the Connecting the Dots page to read more about this topic.
---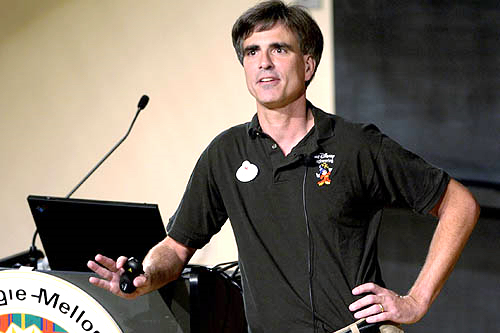 Visit the The Last Lecture page to read more about this topic.
---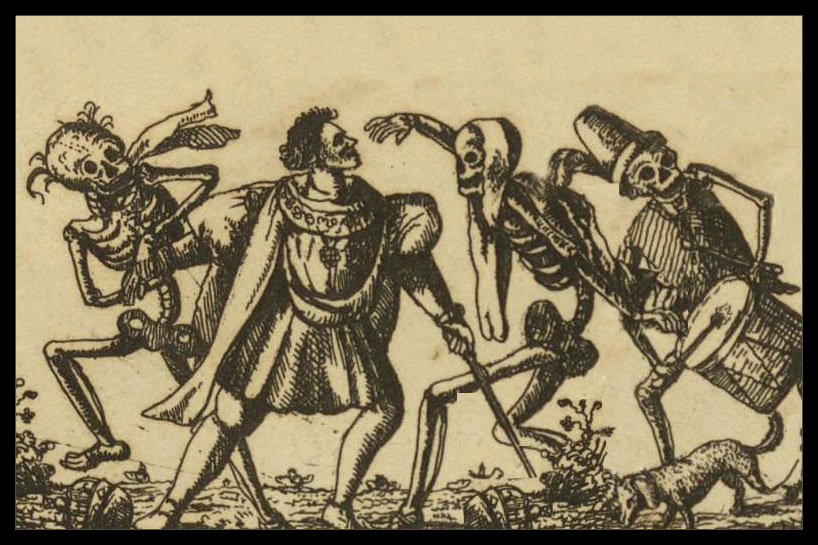 Visit the Dancing with Death page to read more about this topic.
---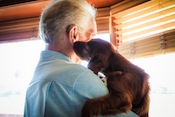 Visit the Thus Spoke Ginger page to read more about this topic.
---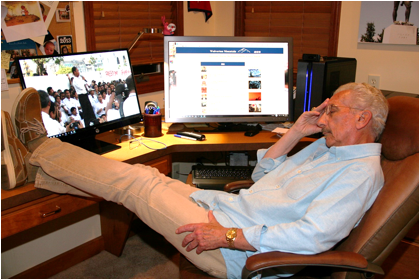 Visit the My Hauntings page to read more about this topic.
---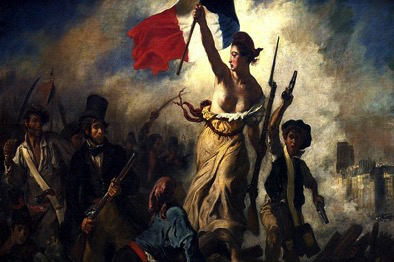 Visit the Best and Worst of Times page to read more about this topic.
02/01/17
Follow @mountain_and_me