The Value of Grandchildren
Links to the Past and Future
Those who frequently read my essays will know that many things that I cannot completely explain or understand bother me. I call them my hauntings. Even after I have figured out some of the reasons, I am never satisfied until the vast majority of reasons are apparent.
I have three children and one granddaughter, all of whom are adults. I love them and care for them. However, my hauntings started with Jack six years ago. A couple of years later, Owen came along. Finally, three years ago, Ti Ti entered the picture. Jack and Owen live in Indy, and Ti Ti lives in Myanmar (Burma). Therefore, what draws me to those three children?
A part of it is dancing with death. We all know that we aren't immortal, and someday we won't have another day. That realization is transformative, especially if you have danced with dance. Then your understanding of reality about your finiteness is on steroids. I don't want to waste time. I was successful twice leading death on the dancefloor of life. However, I truly comprehend that my remaining time is severely limited. Even if I want to reach 100, as did George Burns, who was also born on January 20th, I have just twenty-six years and a couple months left. If I reach 100 as did Burns, I have already lived three-quarters of my life.
A more realistic estimate of my time remaining here on Earth is the Social Security estimate of 12.7 years. That means that I have already lived 83% of my life. That is sobering, especially since I have done the dance twice already. I don't want to waste whatever time I have remaining especially since my goal of outliving Burns or Social Security estimates aren't etched in stone.
Another drive is to help my grandchildren from making the same types of mistakes as I made especially when it comes to education. I was an above average student in an average school system prior to 6th grade, but my dad was transferred. We moved from Pennsauken, NJ to Mt. Lebanon, PA. Mt. Lebanon was the wealthiest community in Western Pennsylvania and the 19th best school system in the entire country. I learned mistakenly that I was both financially poor and just average academically. It took me half my life to realize that I had made a miscalculation, both monetarily and intellectually. This explains why I am still teaching at the college level and teaching Jack and Owen about art history and fossil collection.
Technically, Ti Ti, who is now nearly a teenager, is not my granddaughter. However, her mother was a tour guide that I hired in Myanmar three years ago. I met Ti Ti, who wanted to play Scrabble with me, while her mother picked up some papers related to the tour at her home. Ti Ti and I played Scrabble for an hour. Two things occurred during that hour. First, she won the game. However, emotionally, I adopted her. Once she and I morphed into the same family, I became protective of her. LINK
Will Allen Dromgoole wrote a poem that I memorized in high school entitled The Bridge Builder.
An old man, going a lone highway,
Came, at the evening, cold and gray,
To a chasm, vast, and deep, and wide,
Through which was flowing a sullen tide.

The old man crossed in the twilight dim;
The sullen stream had no fear for him;
But he turned, when safe on the other side,
And built a bridge to span the tide.

"Old man," said a fellow pilgrim, near,
"You are wasting strength with building here;
Your journey will end with the ending day;
You never again will pass this way;
You've crossed the chasm, deep and wide-
Why build you this bridge at the evening tide?"

The builder lifted his old gray head:
"Good friend, in the path I have come," he said,
"There followeth after me today,
A youth, whose feet must pass this way.

This chasm, that has been naught to me,
To that fair-haired youth may a pitfall be.
He, too, must cross in the twilight dim;
Good friend, I am building this bridge for him."

I loved that poem. However, I didn't grasp and understand then as much as I now understand. I am that old man; I get that. I have a grasp about the past that Jack, Owen, and Ti Ti won't have for another half dozen decades. I get that also.
However, I also grasp the sad reality that some tomorrow I won't be there for them. However, Jack, Owen, and Ti Ti are my links to the future where I am not present physically. In some manner, I will live on in them as my parents and grandparents have lived on in me. The past and the present are linked in love and caring.
I will continue to teach my three grandchildren to love, dream, and believe in themselves. In that way, they will teach their grandchildren....
---

Visit the Burma Independence page to read more about this topic.
---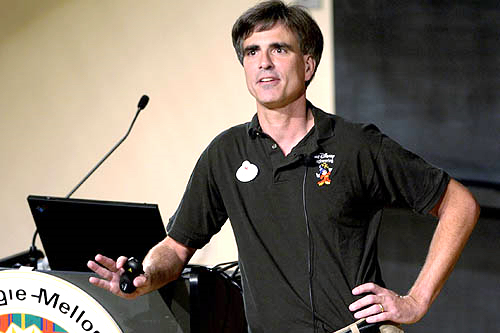 Visit the The Last Lecture page to read more about this topic.
---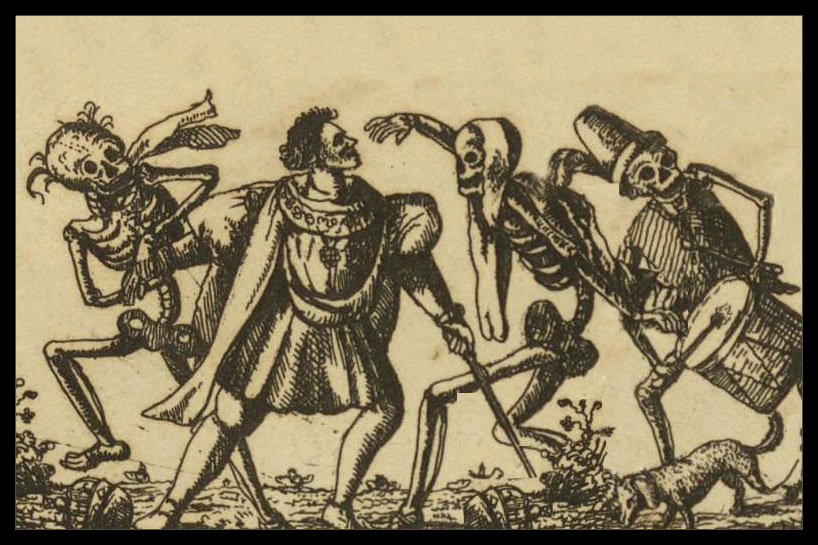 Visit the Dancing with Death page to read more about this topic.
---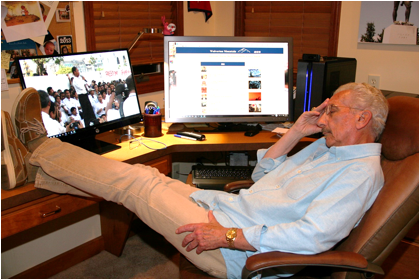 Visit the My Hauntings page to read more about this topic.
10/31/16
Follow @mountain_and_me