Träumerei
The Dreaming of Schumann and Me
To be honest with you, I spend more time listening to and writing about music while having absolutely no musical ability. I think that I should add that as another goal that I mentioned in Doubling Down. I would love to understand what seems like a logical disconnect. How could one truly love something without any demonstrable talent? I listen to music all the time, but when I am teaching online or writing, I can't listen to some of my favorites like Queen's Bohemian Rhapsody, Rod Stewart's Forever Young, Culture Club's Karma Chameleon, or Irene Cara's What a Feeling. Being right-brained, I am not the most focused person, especially when I have some types of music playing in the background. I need something quiet and soothing like Mussorgsky's The Great Gate of Kiev, Beethoven's Fur Elise, Pathetique, Moonlight Sonata, Ode to Joy, Rachmaninoff's Rhapsody on a Theme of Paganini, Dvorak's New World Symphony, or Ravel's Bolero.
In addition, I have listened to Robert Schumann's Träumerei, which means dreaming, for decades. It is just what I need to concentrate at least for a few moments. I watched a broadcast on CBS of Vladimir Horowitz playing Träumerei in Moscow. I will often watch that video. While listening to the music, I look at the faces of the audience. They too are moved; I would love to know what thoughts floated within their minds while dreaming.
However, early one morning several days after Thanksgiving, I was up very early posting some replies to students and organizing my day between teaching and writing. I listened to What a Feeling, which starts off slowly. However, it quickly moved to a far faster beat. Realizing that I needed to move to classical music, I played a Schumann cd and clicked on Träumerei. Staying focused is not one of my fortes, but Träumerei helped. Just as I was about to get things accomplished, the Schumann's cd holder interrupted my train of thought with an inquiry. "So you like Träumerei?"
I am used to being interrupted by talking objects in my home. Therefore, I thought that the cd holder's question was so obvious, I didn't reply. Additionally, it had an attitude.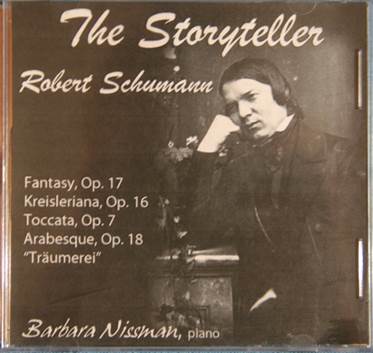 The cd holder continued, "What do you know about Robert Schumann?" I replied that Träumerei was one of thirteen pieces that formed Kinderszenen, which means Scenes from Childhood.
The cd holder seemed impressed. However, while I knew that, I did not mention that I could not recognize any of the other pieces. The cd holder had a bit of a haughty attitude. I mentioned the number of pieces within Kinderszenen hoping to establish that I was not musically naïve. I then googled Kinderszenen and got the original sheet music cover to show the cd holder.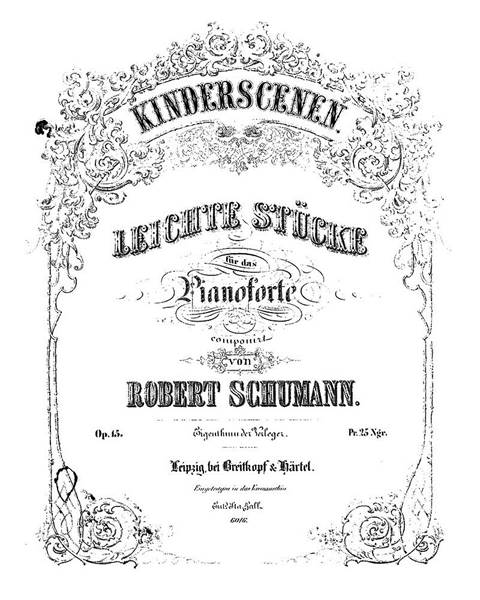 The cd holder continued questioning with its air of superiority, "What else do you know about Schumann?" I responded by saying that I did not know a great deal about him other than he lived in the first half of the 19th century, which was the Romantic age in music and other art forms.
"That is correct. Google Zwickau. Schumann was born in that town in 1810." I did and found this drawing where he was born over two hundred years ago.
The cd holder nodded that this pen and ink drawing was Schumann's birthplace. Then it continued by giving me some history about which I was not aware and added, "He too loved music, but he had abilities, which you don't seem to possess. I hope that you don't take offense at my comment."
My retort was that I wasn't offended, but added that at least I enjoy his music.
The cd holder continued, "Schumann's father encouraged him to pursue piano lessons, and he did quite well. However, Schumann was around 16-years old when his father died. As a consequence, he drifted away from music and soon went off to Leipzig to study law. However, he returned again to his interest in music for the rest of his life.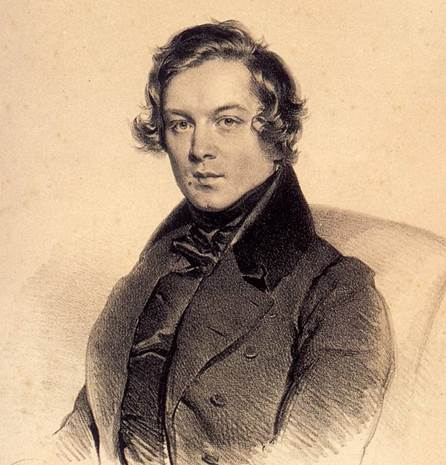 After a couple minutes of the cd holder addressing with how Schumann dealt with the two possible career choices of music or the law, it mentioned Clara Wieck. Again, it asked whether I knew who she was. To be honest, all that I knew was that he married her. However, my response was kind of off-the-cuff, implying that I knew a great deal more than I did.
The cd holder again said, "Correct."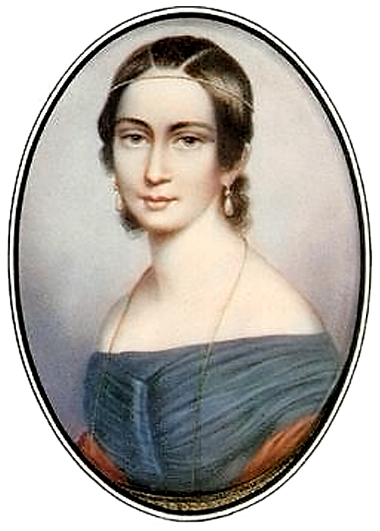 Then the cd holder went into a long monologue regarding her father's very strong dislike for Schumann. "In spite of her father's objection, they got married. What interested me was that Schumann really loved Clara. She was his Dulcinea."
Then the cd holder added, "You seem to like that name, Dulcinea. You have written about Don Quixote and her several times." All that I added was that apparently she was his Dulcinea.
"Schumann and his Dulcinea were able to override her father's objection and got married. Interestingly, Schumann was so excited about his love that he composed Kinderszenen (Scenes from Childhood) in less than a week's time. Does that remind you of any other composer that you might know who composed something that quickly and with such determination?"
I replied that Mussorgsky composed his suite, Pictures at an Exhibition in an extremely short time period also. What was interesting to me, which I did not mention, was that with both Kinderszenen and Pictures at an Exhibition only one piece in each suite do I love and would recognize.
The cd holder continued, moving away from Schumann for a moment, "I've noticed that often you are driven also. Many times you write long into the night; can you explain that?" I replied that it a couple of things motivate me. I have danced with death twice and a month of traveling in Myanmar have changed me. To which, the cd holder inquired, "Anything else that drives you?"
I responded that I love my three children and granddaughter, but, since doing the dances, I experience life from a radically different perspective than I did before. Then Jack and Owen, my two youngest grandchildren, came into my life. Life with those two boys is critically important to me.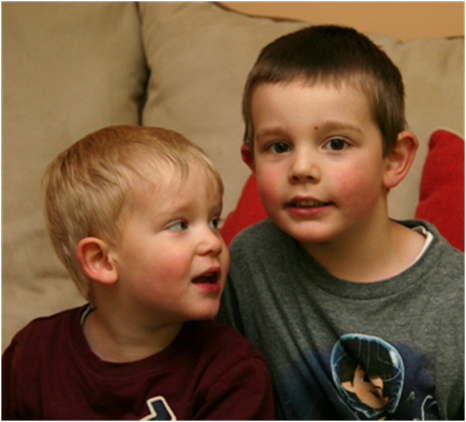 The cd holder then stated, "Schumann was like you. A couple of centuries ago being involved with children was not what fathers or grandfathers did. However, Schumann was totally involved with his children. He would take long walks with them. You experienced that with your children and your grandchildren. You loved walking with Ayanna.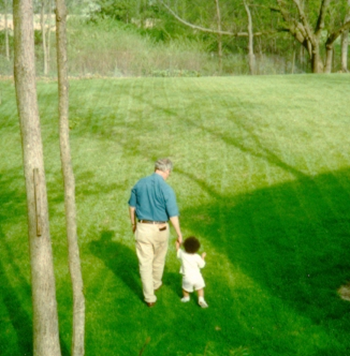 You also love walking to the park with Jack and Owen.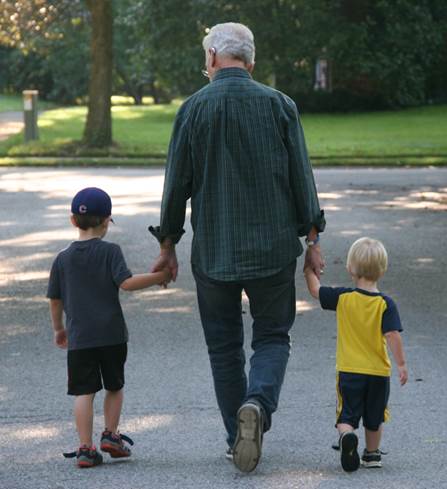 "Schumann would play games with them all the time. However, he was also interested in their education. In fact, he was a great supporter of kindergartens in Germany. In fact, we still use the word kindergarten as if it was an English word. Jack and Owen know about dozens of fossils and famous paintings. Another similarity that you have with Schumann is that he and you love to read to them before naps or bedtime. Finally, what thing do you do far more Schumann ever did?"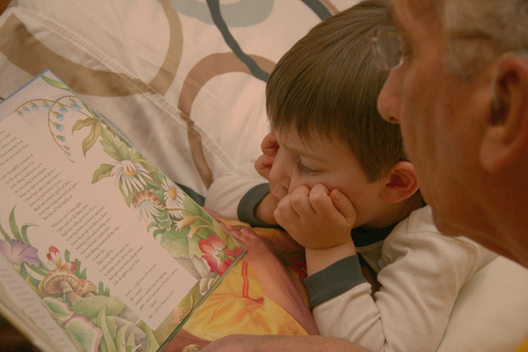 I told the cd holder that I did not know. The cd holder's quick retort was, "Schumann kept a diary of his activities with his children; you have volumes of essays about them."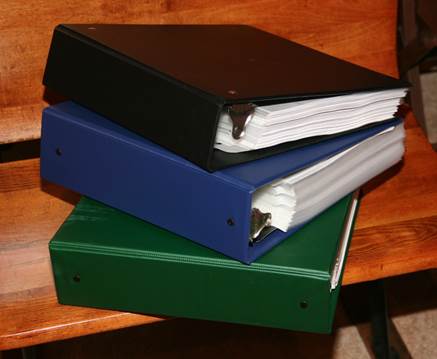 The cd holder concluded our discussion, "While you lack any musical ability whatsoever, you love your children and grandchildren." I responded, "If it were a choice between being able to compose beautiful music or having a beautiful family, I have chosen correctly."
---
Robert Schumann: Kinderszenen (Scenes from Childhood) played by Vladimir Horowitz
1. Von fremden Ländern und Menschen (Of Foreign Lands and Peoples) (00:00)
2. Kuriose Geschichte (A Curious Story) (01:35)
3. Haschemann (Blind Man's Bluff) (02:41)
4. Bittendes Kind (Pleading Child) (03:12)
5. Gläckes Genug (Happy Enough) (04:03)
6. Wichtige Begebenheit (An Important Event) (04:43)
7. Träumerei (Dreaming) (05:33)
8. Am Kamin (At the Fireside) (08:07)
9. Ritter vom Steckenpferd (Knight of the Hobbyhorse) (09:27)
10. Fast zu Ernst (Almost Too Serious) (10:07)
11. Fürchtenmachen (Frightening) (11:36)
12. Kind im Einschlummern (Child Falling Asleep) (13:14)
13. Der Dichter spricht (The Poet Speaks) (14:54)
---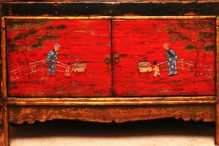 Visit the Talking with Objects page to read more about this topic.
---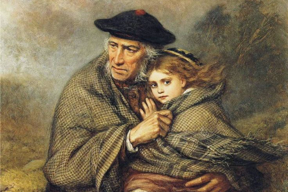 Visit the "The Hand May Be a Little Child's" page to read more about this topic.
---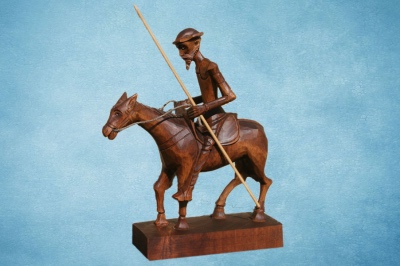 Visit the "Don Quixote" page to read more about this topic.
---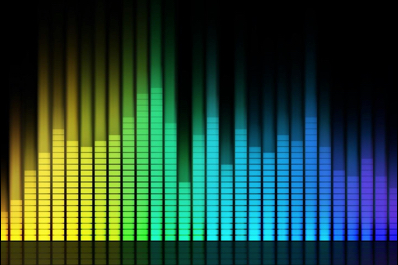 Visit the Music I Love and Why page to read more about this topic.
---

Visit The Mentors and Me page to read more about this topic.
12/02/15
Follow @mountain_and_me