Two Crazy Captains Chasing Moby Dick
Then and Now
I started this article several weeks ago and was fishing around for a good title, which would captivate and attract readers. The essay is about politicians and their stupidity. I thought about tweaking what Stephen Hawking said, "Primitive life is very common, and intelligent life is very rare. Some would say it has yet to occur on Earth."
However, I happened to be watching David Axelrod talking about some of the same concerns, especially Rudy Giuliani. He referenced Captain Ahab chasing Moby Dick as a metaphor for what the political right is doing. Then I had it.

Two Crazy Captains Chasing Moby Dick

. Nevertheless, having not read Herman Melville's

Moby Dick

for over a half-century, I went back to research what I had forgotten. It did not take me long to remember and to see the present-day parallels. Captain Rudy has become the poster-child for the present-day Captain Ahab.
Moby Dick was a mid-19th century novel, which functions as a parable both then and now. Ahab was a crazed captain out after that great white whale. Ahab was the protagonist in Moby Dick.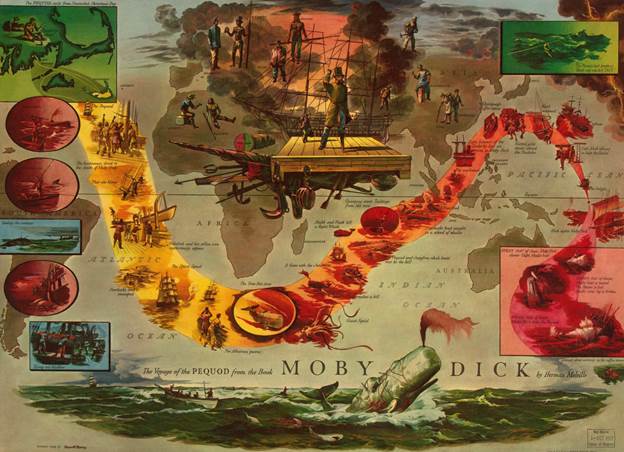 Ahab discusses his search for that great white whale with other captains who have hunted Moby Dick also. He is impatient to get information about where Moby Dick had last been seen while one of the captains talks about losing his arm battling the whale.
Then that English captain, who lost his arm to Moby Dick, concludes, "No, thank ye, Bunger, he's welcome to the arm he has, since I can't help it, and didn't know him then; but not to another one. No more White Whales for me; I've lowered for him once, and that has satisfied me. There would be great glory in killing him, I know that; and there is a ship-load of precious sperm in him, but, hark ye, he's best let alone; don't you think so, Captain?" Then he adds, "He is. But he will still be hunted, for all that. What is best let alone, that accursed thing is not always what least allures. He's all a magnet!" Interestingly, Ahab and Moby Dick had issues...the whale bit off Ahab's leg.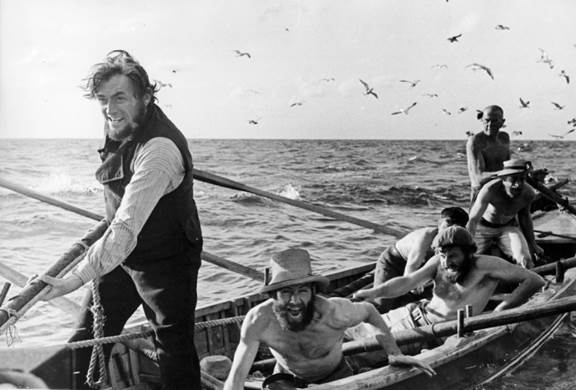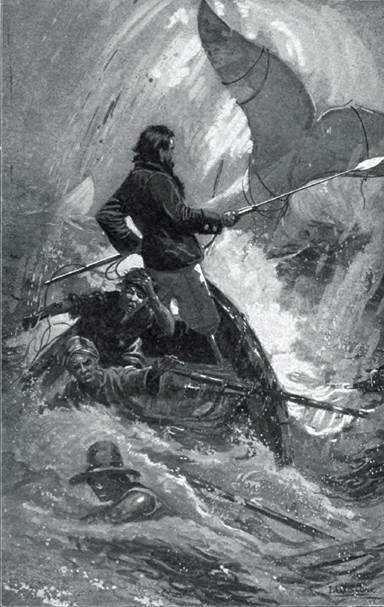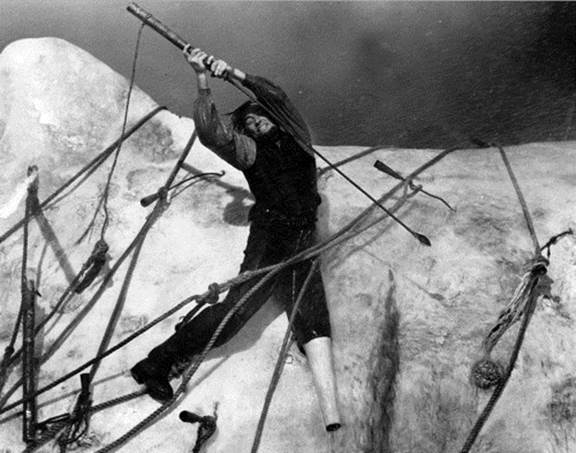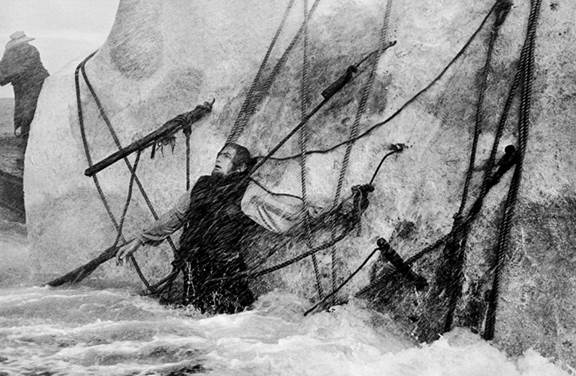 Essentially, Melville's novel, Moby Dick, was a story of revenge. Captain Ahab is out to get even for Moby Dick. Ahab lost his leg due to that whale, and he wants to get even. As Ahab says, "...to the last I grapple with thee; from hell's heart I stab at thee; for hate's sake I spin my last breath at thee."
Enter Captain Rudy. Captain Rudy said while talking to other captains recently at the 21 Club about his personal revenge against a present-day Moby Dick, President Obama, as the other captain did a century and a half ago, "I do not believe, and I know this is a horrible thing to say, but I do not believe that the president loves America. He doesn't love you. And he doesn't love me. He wasn't brought up the way you were brought up and I was brought up through love of this country."
As Forrest Gump would say, "Stupid is as stupid does." However, why? What has Captain Rudy lost at the hands of Obama? Obama has been able to run for and been elected president twice. Captain Rudy attempted to be the Republication candidate but lost to McCain, which McCain lost to Obama. Captain Rudy toyed with running four years later but decided not to attempt another run. However, Mitt Romney ran and lost against Obama. Captain Rudy, America's Mayor, goes out for revenge against his great white whale of the 21st century.
Beyond Captain Rudy chasing Obama out of revenge is one issue, but neither he nor Captain Ahab were honest about their work. Captain Rudy said that after 9/11 that he was at Ground Zero "as often, if not more, than most workers.... I was there working with them. I was exposed to exactly the same things they were exposed to. So in that sense, I'm one of them." We call that statement at best conceited and at worst a blatant lie.
Giuliani did spend time at Ground Zero. The data is that he spent about 29-hours, which were spread out over approximately three months. Many of the actual workers feel upset with the amount of time Captain Rudy spent in comparison to what they spent over the same timeframe. Some of the workers spent 29-hours easily in less than that of the first week responding to 9/11.
Finally, I see another parallel between the two captains. Ahab's chief mate, Starbuck was his antagonist. Interesting, Starbuck was a New England Quaker. Starbuck said, "Vengeance on a dumb brute!" He continued, "that simply smote thee from blindest instinct! Madness! To be enraged with a dumb thing, Captain Ahab, seems blasphemous."
Both the two major antagonists of Captain Rudy, David Axelrod and Jon Stewart essentially are saying the same in a more political correct manner. Had Moby Dick not dealt with Captain Ahab as he did, this could have been how Ahab dealt with his loss of his sailing for revenge and the loss of his leg years before.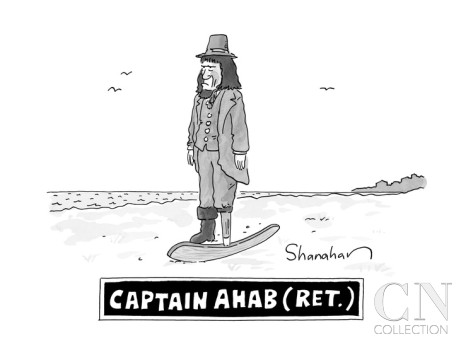 ---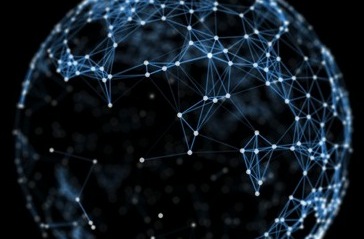 Visit the Connecting the Dots page to read more about this topic.
---

Visit The Mentors and Me page to read more about this topic.
---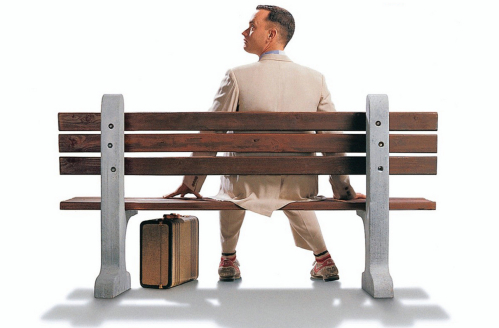 Visit the Stupid is As Stupid Does page to read more about this topic.
04/03/15
Follow @mountain_and_me