Typhoid Mary and Ebola Kaci
The Quarantine Question
Mary Mallon came to America from Cookstown, Ireland. Mary was 15-years old when she arrived as an Irish immigrant in 1883. Until 1900, her aunt and uncle took care of her. However, from 1900-1907, Mary found employment as a cook in about seven well-to-do families living around New York City area. The first family was from Mamaroneck, NY. They got typhoid fever. In 1901, the second family was from Manhattan where they too got sick along with another employee. She moved again and another large family got sick. This sequence of being hired, the family getting sick, and Mary moving again continued many times until 1906.
One of her last families for whom she worked asked George Soper, a typhoid expert, to look into the cause of so many people in their family getting typhoid while living in Oyster Bay, NY. He was able to trace the hiring of Mary as a cook and the family acquiring the disease within three weeks of her starting work. Soper also traced other typhoid break outs that resulted soon after employment of a cook. In each case, Soper wrote that each family described the cook as "an Irish woman about 40 years of age, tall, heavy, single. She seemed to be in perfect health." In June 15, 1907, Soper revealed this in the Journal of the American Medical Association.
Soper finally found Mary and wanted to talk to her about the possibility of her spreading typhoid fever. She totally denied any responsibility that she caused over 50-people to get typhoid fever and two people to die from it. Next, the New York City Health Department sent Dr. Sara Josephine Barker to talk with Mary. Again, Mary refused to address an issue for which she did not feel responsible. As a result, the police arrested her, which began her first quarantine.
While in quarantine in a prison hospital, they found that she had typhoid in her gallbladder and suggested that she have her gallbladder removed. Mary did not allow the operation, because she did not feel that she had typhoid. Therefore, she remained quarantined for the next three years. She was released 1910 but told that she could not work as a cook.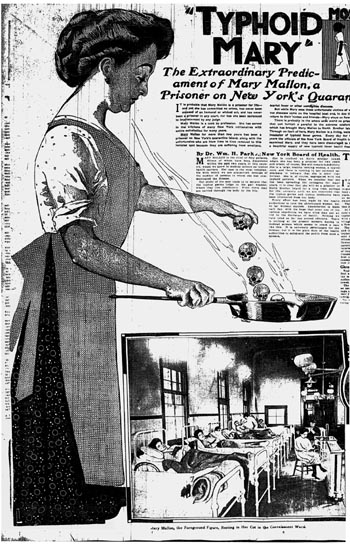 Mary agreed to the conditions of her release and became a laundress. However, it was not long before she changed her name and went back to being a cook. From 1910-1915, she cooked a several places where typhoid fever broke out. Interestingly, Mary worked at Sloane Hospital for Women in NYC where 25-caught typhoid and two-died. Authorities arrested her again and put her in quarantine for the second time from 1915-1938.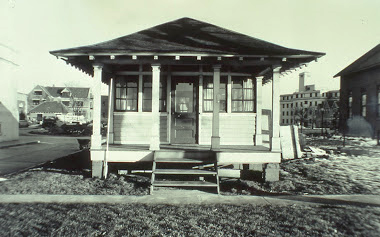 Mary had a stroke a half-dozen years before her death and was kept at Riverside Hospital...again in quarantine and isolation. Mary Mallon or Typhoid Mary argued with authorities for nearly 30-years that she did not have typhoid fever.
Enter Ebola Kaci, aka Kaci Hickox. Kaci has argued with authorities that she does not have Ebola having returned from Sierra Leone several weeks ago. Kaci is a nurse who went there to treat Ebola victims. She denies having Ebola and has been tested twice and the test results both times were negative. In addition, of all the people that should know what Ebola symptoms are like, one would think that she would.
Now, let me get all my cards on the table. My medical training is limited...very limit. However, I did take a medical ethics class at the University of Edinburgh while in Scotland nearly a half century ago. Nevertheless, on all things medical, I ask or read what experts in the medical field think on medical issues like this situation. While typhoid fever and Ebola are different diseases, the critical issue in Kaci's case is how the disease is transmitted. In Mary's case, she could spread typhoid fever without having any symptoms or what is called being asymptomatic. However, Ebola cannot be spread unless a person has symptoms. The actual transfer of Ebola is through bodily fluids.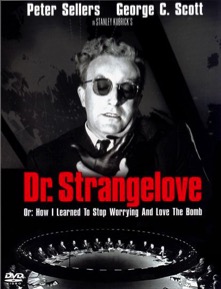 Enter the 21st version of movie,

Dr. Strangelove

. Ironically, this is 50th anniversary of the classic film whose actual name is

How I Learned to Stop Worrying and Love the Bomb

. In that Stanley Kubrick film, it deals with the nuclear scare. Precisely a half century later, there are other Dr. Strangeloves roaming around with more medical expertise along with the healthcare workers in West Africa...including Kaci.
The two leading Dr. Strangeloves are Governors Chris Christie of New Jersey and Paul LePage of Maine. Therefore, to put Typhoid Mary and Ebola Kaci into perspective, what is the difference between Mary and Kaci other than they argued with authorities? Five decades ago, we were scared of nuclear war and the killing of millions of people. Today, we are scared of millions of Americans dying from Ebola. Christie ordered Kaci quarantined and isolated from the rest of the world for three weeks in order to protect people from New Jersey from getting Ebola. This was Christie first line of defense...quarantine. Remember, this was for a person who showed no signs of Ebola.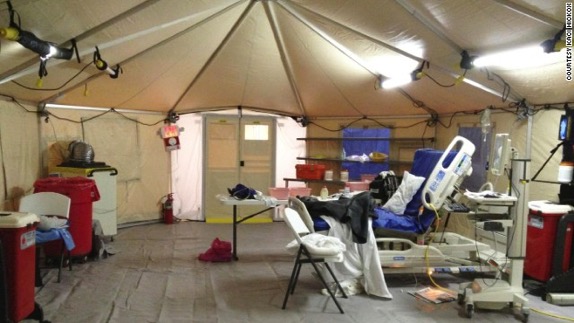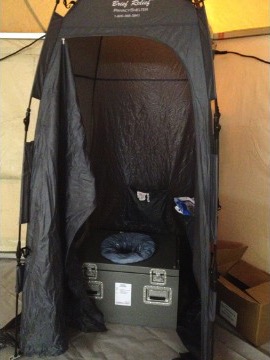 While in quarantine, Dr. Seema Yasmin, a physician, was in contact with Kaci. Dr. Yasmin reported that Kaci was fine and without any symptoms. This medical observation was in spite of Dr. Christie's medical diagnosis that Kaci was "obviously ill."
Kaci wrote while in isolation, "I had spent a month watching children die, alone. I had witnessed human tragedy unfold before my eyes. I had tried to help when much of the world has looked on and done nothing...I sat alone in the isolation tent (in New Jersey) and thought of many colleagues who will return home to America and face the same ordeal. Will they be made to feel like criminals and prisoners?" Tragically, Kaci is right if the Dr. Strangeloves, like Christie and LePage, have their way.
After arguing with Christie, Kaci threatened a lawsuit and strangely was released to go home to Maine. Enter the other Dr. Strangelove. He wants to quarantine Kaci a second time. It is interesting how Mary and Kaci stories parallel...at least on the issue of being quarantined twice.
While researching this issue, I came across this photo of a nurse in Monrovia. Another healthcare worker sprayed with a disinfectant to protect the nurse from getting Ebola. I have spent a long time looking at this photo. It struck me how this nurse journeyed into harm's way to care for those that could not care for themselves. This nurse, thousands of other healthcare providers and Kaci offered to risk their lives literally to protect others. This single photo is in fact a Christ-like potential sacrificial death for thousands of people. And the Dr. Strangeloves of our world diss them for the willingness to die for others. I do not get it.
Those Dr. Strangeloves and their followers suffer from both medical ignorance and from Aphthae epizoticae. Perhaps the Dr. Strangeloves need to be quarantined due having Aphthae epizoticae better known as hoof-and-mouth disease.
---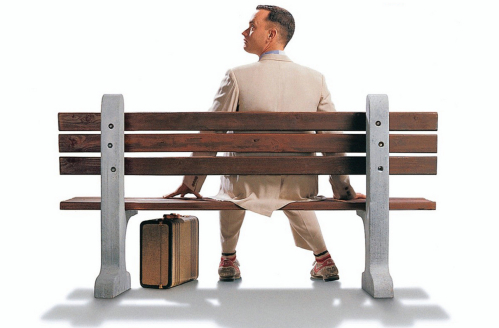 Visit the Stupid is As Stupid Does page to read more about this topic.
12/08/14
Follow @mountain_and_me