Alex Failed...
But Danced On.
I have written about one of my mentors, Don Quixote, and how my personal quests parallel his. I get the relationship between failure and success. It has to do with determination and drive. The interesting issue is that all of us can be knights errant. The problem is that the fear of failure immobilizes many. I am not talking down to you; I am talking about you and me eye to eye. I do not like failure; I want to succeed in life. Nonetheless, I have failed, and so have you.
This is why Don Quixote is a mentor of mine. He has assisted me by example. Don Quixote failed many times during his life while joisting with the various windmills of life. Nonetheless, his drive continued. In spite of a win/loss ratio that was not in his favor, that didn't dissuade him. That is why Don Quixote has been a mentor of mine for decades. In fact, I asked Kristin, my daughter, to get me a picture of Don Quixote, while she was in Spain 20-years ago. She had a friend actually draw a pen and ink sketch. This is what her friend drew for her.
Ironically, what do you see in the drawing? Don Quixote has failed at one of his quests. Nonetheless, he pulls himself together and resolves to get up again to joist with the windmills. Therein lies a basic lesson of life. The alternative is to give up and essentially die. Ben Franklin said of those who quit their quests, "Some people die at 25 and aren't buried until 75." Norman Cousins said essentially the same thing, "Death is not the greatest loss in life. The greatest loss is what dies inside us while we live." Don Quixote, Ben Franklin, and Norman Cousins were on the same page.
To dream the impossible dream
To fight the unbeatable foe
To bear with unbearable sorrow
To run where the brave dare not go

To right the unrightable wrong
To love pure and chaste from afar
To try when your arms are too weary
To reach the unreachable star

This is my quest
To follow that star
No matter how hopeless
No matter how far

To fight for the right
Without question or pause
To be willing to march into Hell
For a heavenly cause

And I know if I'll only be true
To this glorious quest
That my heart will lie peaceful and calm
When I'm laid to my rest

And the world will be better for this
That one man, scorned and covered with scars
Still strove with his last ounce of courage
To reach the unreachable star

In a very real sense, we must behave as did Don Quixote. In essence, we really have no other choice. Failure results if we do not stand up and live life hoping to win some of our quests. Case in point, Alex. Alex was a steel worker in Pittsburgh, so the story goes.
Alex seemed like a good steel worker but wanted more. Alex wanted to be a dancer. Okay, that may seem a strange quest for Alex.
However, there were many windmills in front of Alex. Finally, after repeated failed attempts, she got the opportunity of a lifetime to join a dance group in Pittsburgh. It was Alex's moment to shine...finally.
Nonetheless, the dream did not materialize as Alex had wished. She lost her balance and fell at her audition. Alex's failure paralleled precisely Don Quixote's failures while he joisted with his windmills.
After all the dreaming, failures, and prep-time, Alex's big opportunity did not go as she planned. Nonetheless, she apparently learned from the Man of La Mancha. She, like Don Quixote, got up and began again.
Don Quixote failed repeatedly in his auditions in life. Nevertheless, he got up again and returned to the battlefields of windmills, as did Alex.
Actually, what Alex and Don Quixote have taught us is that when failing, we really do not have a choice other than to stand up again and return to the windmills. Even when we fail, the net result isn't any different than when we don't succeed due to fear of failure. Everyday, we have an excellent opportunity to obtain a goal. However, fear of failure will bar us from even trying. We must heed Teddy Roosevelt's advice about being in life's arena.
It is not the critic who counts; not the man who points out how the strong man stumbles, or where the doer of deeds could have done them better. The credit belongs to the man who is actually in the arena, whose face is marred by dust and sweat and blood; who strives valiantly; who errs, who comes short again and again, because there is no effort without error and shortcoming; but who does actually strive to do the deeds; who knows great enthusiasms, the great devotions; who spends himself in a worthy cause; who at the best knows in the end the triumph of high achievement, and who at the worst, if he fails, at least fails while daring greatly, so that his place shall never be with those cold and timid souls who neither know victory nor defeat.
Don Quixote, Alex, you, and I can be out there daring greatly. We can stand up to the windmills of life regardless of what those obstacles might be. However, wallowing in failure is a far worse form of suffering. So what if you fail again? You might fail again, but without trying again, your failure has already been recorded.
---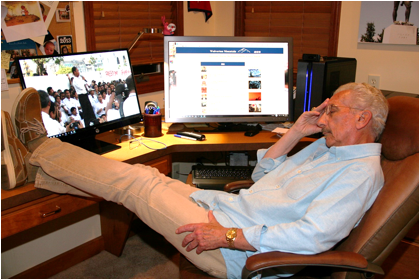 Visit the My Hauntings page to read more about this topic.
---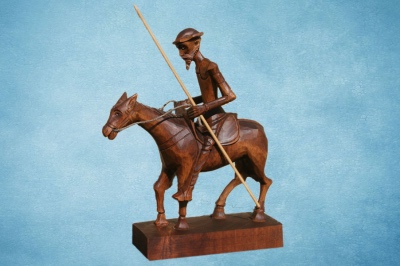 Visit the "Don Quixote" page to read more about this topic.
---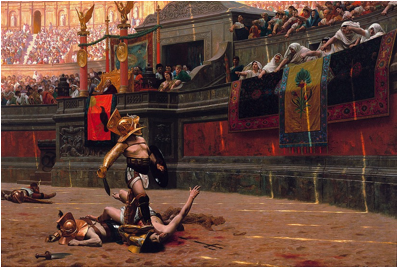 Visit the Man in the Arena page to read more about this topic.
---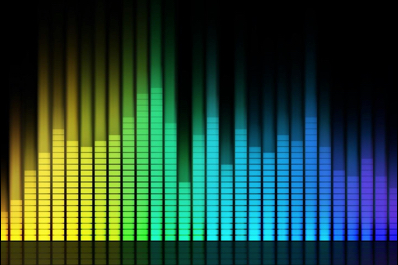 Visit the Music I Love and Why page to read more about this topic.
---

Visit The Mentors and Me page to read more about this topic.
03/09/16
Follow @mountain_and_me