Somewhere in Time
The Importance of Memories
I have written many essays about music that moves me and why I love it so much. In some previous life, I must have been a great composer or musician. Nonetheless, in this life, I am not able to do anything musical...other than to enjoy it. While working on my computer, it doesn't matter whether writing or teaching, music is always playing in the background. Go to Music I Love and Why; you will find a long list of examples of my relationship to music. Again, it is a strange, one-sided relationship nonetheless.
This essay is about Rachmaninov's On a Theme of Paganini Op. 43: Variation 18. I have loved that single piece of music, even though it lasts a mere three minutes. It has been a part of most of my adult life. This is Rachmaninov's reflection upon his musical background,
In my own compositions, no conscious effort has been made to be original, or Romantic, or Nationalistic, or anything else. I write down on paper the music I hear within me, as naturally as possible. I am a Russian composer, and the land of my birth has influenced my temperament and outlook. My music is the product of my temperament, and so it is Russian music.... I have been strongly influenced by Tchaikovsky and Rimsky-Korsakov; but I have never, to the best of my knowledge, imitated anyone. What I try to do when writing down my music, is to make it say simply and directly that which is in my heart when I am composing. If there is love there, or bitterness, or sadness, or religion, these moods become part of my music, and it becomes either beautiful or bitter or sad or religious.
Rachmaninov wrote On a Theme of Paganini in 1934. The part that I most enjoy is Op.43: Variation 18. Those three minutes are probably the most Romantic of all of Rachmaninov's compositions.
Interestingly, Rachmaninov died less than a decade later in 1943. It should be noted by the reader that as he was dying, I was being born in 1943. Perhaps in my previous life, I was Rachmaninov, since I was born within a couple of months prior to his death.
On a more serious musical note, Rachmaninov's On a Theme of Paganini Op. 43: Variation 18 became the theme song for the movie, Somewhere in Time, which came out in 1980.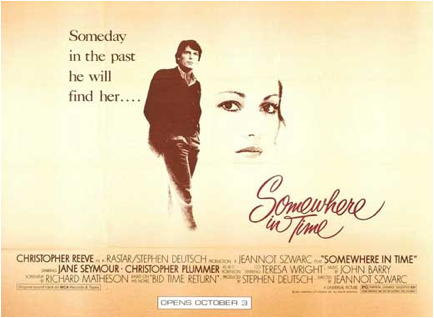 Somewhere in Time's storyline was about a playwright who was given a note from an elderly woman, which read, "Come back to me." However, he doesn't, and she dies soon afterwards. Nearly a decade later, the playwright is at the Grand Hotel on Mackinac Island.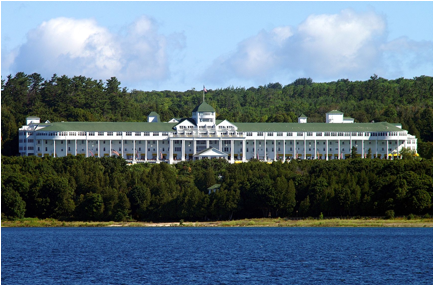 He sees a photograph of a beautiful woman who had been, many decades before, a famous actress. However, more interestingly, the elderly lady, who gave him a note, was the same person in the photograph at a much earlier time. Thus the playwright begins his time-travelling back to the past.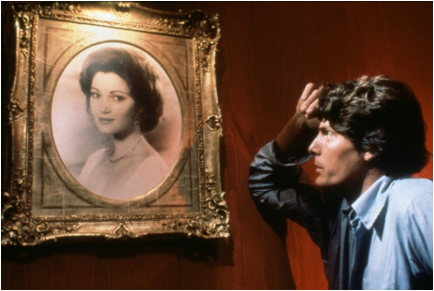 It is not a surprise that Rachmaninov's On a Theme of Paganini Op. 43: Variation 18 is a central part of Somewhere in Time. It is a beautiful and moving piece of music. However, things for the playwright and actress are lost and locked in a time once long ago.
We, along with those two lovers, must return to the present....and live lives in real time. Sometimes, things don't materialize as we might have wished. Having said that and accepting that truth of unrealized dreams, all of our dreams pertain to love or anything else in life. Things are not guaranteed in any aspect of our lives. At least, we can remember our memories and dreams not realized. The alternative is pining away about how unfair life has been to us. That merely adds to our hurt and does nothing to improve our lives.
Having danced with death a couple of times, I get the importance of living each day, whether or not each day possesses all of what I might wish. Randy Pausch tells us all, "Showing gratitude is one of the simplest yet most powerful things humans can do for each other." Randy Pausch gave his Last Lecture at Carnegie Mellon while dying of pancreatic cancer, and he was more alive than anyone in his audience. Watch his Last Lecture.
While Pausch died several months after his Last Lecture, his memories live on for all those in attendance or who have watched the video. Having said that, I get what he said at a deeper level than I would have gotten prior to doing my dances. I am a radically different person today. Life has not been presented to me on a silver platter. I do not have all that I desire. However, I do possess two things: memory and hope.
I have written seriously for a quarter of a century. My essays don't contain bs. However, I am driven more today at 73 than ever before, thanks, in large part, to Pausch. I was driven more than most of my friends back in the 60s while in college and graduate school. However, that pales in compassion to my degree of determination and drive today.
Life is a remarkable journey. However, memories and hope are critical to my very being. I kid you not. Let me tell you a secret that those who have done the dance truly understand. Saul Alinsky said, "We must believe that it is the darkest before the dawn of a beautiful new world. We will see it when we believe it."
If you need another example of what dancing with death does for a person, look at Don Quixote, who is a mentor of mine. Even on his deathbed, Don Quixote dreams the impossible dreams, which renew him.
---
An interesting postscript to Somewhere in Time is that Christopher Reeve, who also danced with death, danced well for a decade after a horse riding accident.
---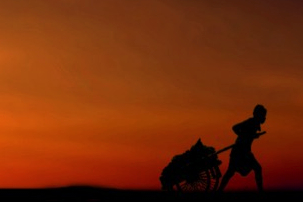 Visit the Darkest Before Dawn page to read more about this topic.
---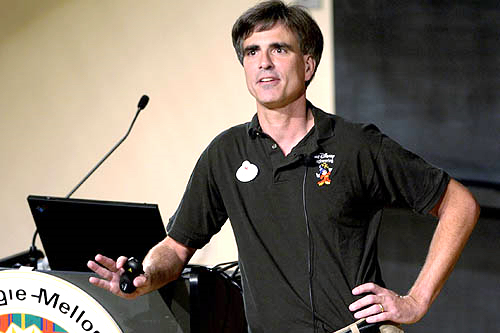 Visit the The Last Lecture page to read more about this topic.
---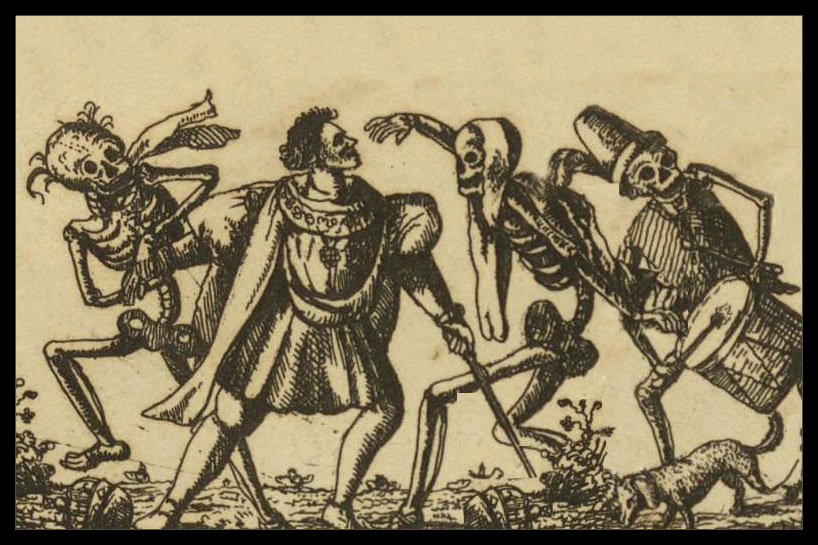 Visit the Dancing with Death page to read more about this topic.
---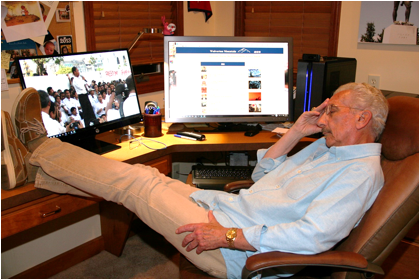 Visit the My Hauntings page to read more about this topic.
---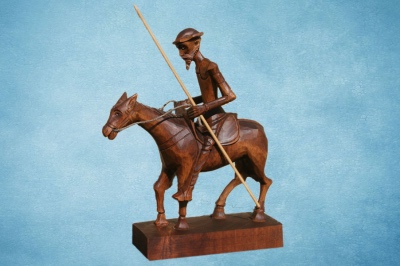 Visit the "Don Quixote" page to read more about this topic.
---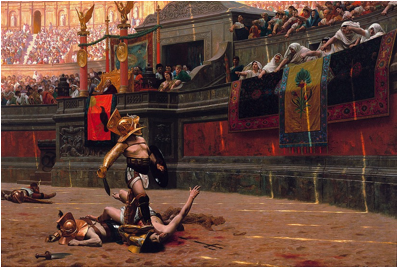 Visit the Man in the Arena page to read more about this topic.
---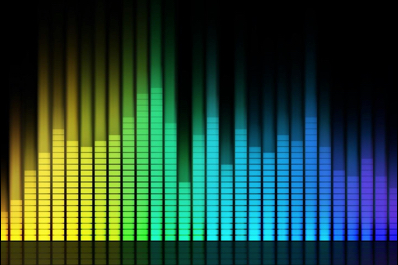 Visit the Music I Love and Why page to read more about this topic.
---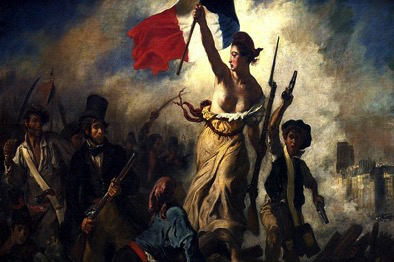 Visit the Best and Worst of Times page to read more about this topic.
02/05/16
Follow @mountain_and_me