Talking to a Tree
Growing in a Silo
I live in Crown Point, IN. I like my home and its location. The neighborhood is quiet. I love living in a semi-rural environs. Therefore, whenever I drive anyplace, I drive the back roads to wherever I am going. I love avoiding traffic.
On a weekly basis, I drive to Indy to visit Jack and Owen, my two preschool grandsons. I was just returning from a day of fun on the back roads from I-65 to my home. As I was singing along with the songs on my CD, I noticed on the south side of the road an old silo, which was still standing, even though the barn to which it was attached was no longer there. Nonetheless, what fascinated me, besides it standing isolated, was that a tree was growing from inside the silo.
I decided to take a moment and get a couple of photos of the silo with a tree growing inside. I spent a couple of minutes looking around the silo and just musing over in my mind how the tree got inside a silo. I had spent my early years during the summers on my cousin's farm in Oxford, PA. I have spent hours working in a silo. Actually, I either stored or retrieved ensilage from the silo by using a pitchfork. Ensilage was used as food for the dairy cows on the farm.
Therefore, as I walked around the silo, I couldn't quite figure out how a tree could have started growing inside. Silos have sealed bottoms and are 50 or more feet high. Apparently, many years ago, a farmer had harvested his corn crop, cut off the ears of corn, and the cropped up the corn stalks. Somehow a seed from a tree got picked up in the corn and wound up in the ensilage.
Nonetheless, I was just wandering around remembering a time a half dozen decades ago when I went down to the farm with my family and played farmer for several weeks each summer. It was then that it happened. The tree inside the silo started to talk to me.
"Not many people stop and take pictures of me. It is a bit lonely out here in the field all alone growing inside this silo. Why did you stop?"
After being startled a bit, I composed myself. Most all of the other so-called inanimate objects that have talked to me have been inside my home. This one wasn't. Nonetheless, I told the tree in the silo about working on a farm in Oxford, PA many years ago.
The tree said, "Therefore, you know a lot about silos."
I responded by mentioning working in silos years ago. The silo on my cousin's farm had the same light brown colored glazed block used to construct this silo. I asked the tree how old it was.
"I am older than you look. How old are you?"
I told the tree that I was 73. I figured that the silo had to be at least 80-100 years old, since it looked just like the one in which I had worked. I added that the tree had to be half that age.
"The silo was started in 1932, which was during the Depression, which was about a dozen years before you were born. Farmers used it for ensilage just like the silo on your cousin's dairy farm. Can you imagine all the seasons of the year that the silo has seen? I have seen many seasons also. It won't be long before the silo reaches its 100th birthday. It won't be long before I reach my 50th birthday. Over those years, the farm changed several times over those many decades. I have also seen many people come and go, but the silo and I are still standing. That's enough about me, tell me about your background."
I told the tree that I'm still teaching and love it. Additionally, I went into having danced with death twice. I mentioned how transformative those dances were for me personally. Additionally, I touched upon the importance that time is for me in my twilight years. I have seen many people come and go, but I'm still standing also.
"You don't look like you are dressed up well enough to being teaching. Where are you going?"
I told the solo that I teach online most of the time, but today I was returning from Indy after spending the day with Jack and Owen, who are my two grandsons. However, I do teach them about art history, fossils, and space exploration. Also, I expressed my excitement about their eagerness to learn and how amazing it was to experience their wanting to understand their world. I wished that all my college age students were as driven to learn as the boys are.
"You do seem to enjoy them and their quest for knowledge."
I responded that having done the dance twice, I am driven in every aspect of my life. However, my being driven is on steroids.
"Well, are you going to show the boys some of the photos that you have taken today? And if you do, what can they learn from some old silo with a tree growing up inside it?"
I responded to the tree about what I learned as a result of doing the dance. One of the things that I learned was from Randy Pausch's Last Lecture. Pausch said, "It's not about the cards you're dealt, but how you play the hand." I promised the tree that I will talk with Jack and Owen about that reality and use the tree as an example. The tree was dealt a strange hand, but it played its hand well.
The silo then said, "Thanks. I learned something today. You'd better take off and get down to Indy. Tell your grandsons that I wish them well. When they come up to visit you, bring them by, and we can chat."
I promised the silo that I would bring them to visit the tree in the silo.
---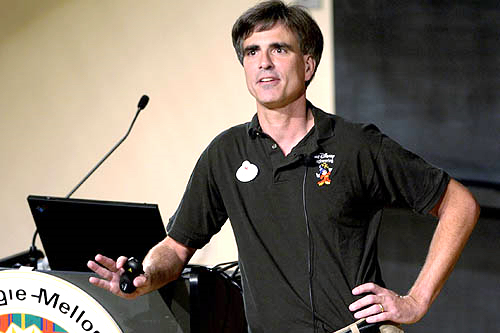 Visit the The Last Lecture page to read more about this topic.
---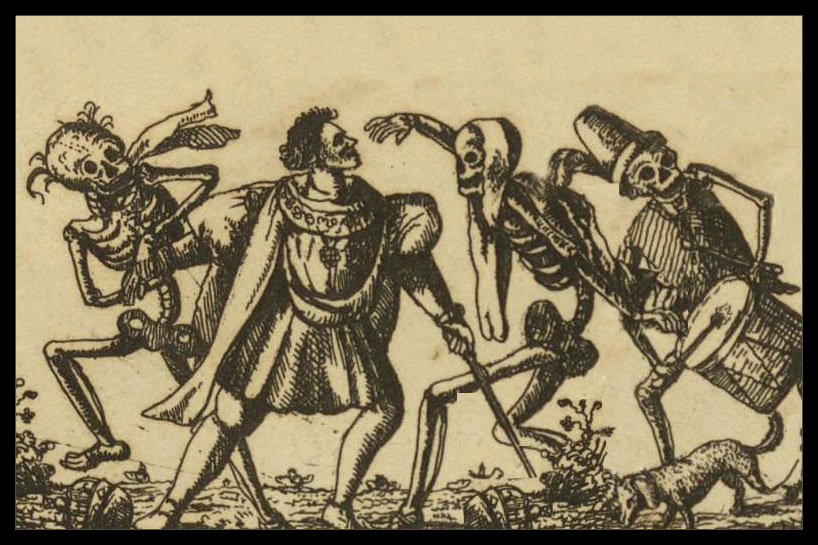 Visit the Dancing with Death page to read more about this topic.
---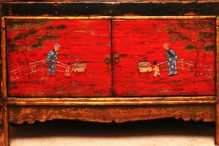 Visit the Talking with Objects page to read more about this topic.
06/27/16
Follow @mountain_and_me