Talking with Objects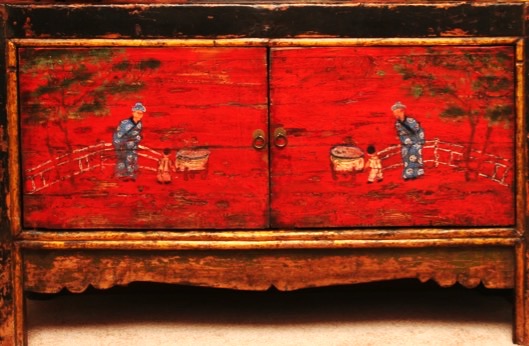 I have written for newspapers, magazines, and my webpage over the last quarter of a century. The subject matter varies from my family, travel, social movements, and human interests. However, many of the essays fall into the category of critical issues. To make it easier for my readers, I have grouped these articles into over a dozen categories that range from Seeing the Light to Ukraine's independence movement.
Additionally, I have spent a great deal of time studying and traveling overseas in the past half-century. Those places that I have visited have greatly benefited me personally. My travels have made me a far better professor and writer. I am a very different person than I would have been had I simply read about places and events.
In my home, I have things from all over the world, which remind me of where I have been and what I learned. While travelling in these diverse locations, I will acquire things from these countries as mementoes that not only remind me of where I have been, but these things caused me to understand better the people and places in dozens of countries scattered around the world.
I have a guest room in my house that I call the Zhõngguó Fáng (中国房), which means the China Room. It contains things from Tibet and China. One of the treasures in that room is a Tibetan cabinet. I love and cherish this very old piece of furniture. However, this antique cabinet just recently started to talk to me.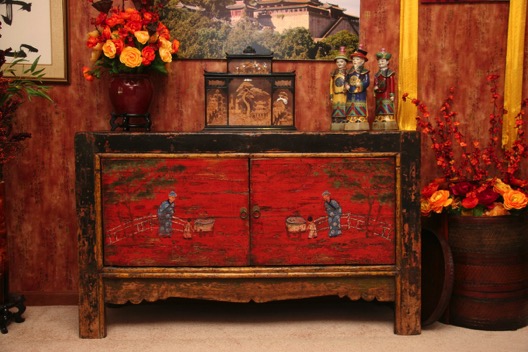 While you might wish to write off furniture talking to people, this cabinet and I chatted late one night. Initially, it took me some time to adjust to that phenomenon. However, I have learned a great deal about the cabinet and myself during our conversations.
---
Learning from Collecting

Written by a Collector of Treasures

04/16/21
Confucius Say,

"Petty Man Understands Profit"

09/14/16
Talking to a Tree

Growing in a Silo

06/24/16
My Sherpa Statue Spoke

A Valuable Time Spent Listening

06/17/16
The Angel Spoke...

And I Listened.

06/10/16
Aladdin's Lamp

A Journey from Göreme to Crown Point

03/25/16
Talking with Vincent

About Life and Art

01/27/16
A Pit Stop Can Be Our Destination

Don't Miss Your Destiny

01/20/16
Chinese Seal...

Talks About Love

12/23/15
Going to Hell in a Handbasket

And the Tibetan Mask

12/14/15
The Scholarly Santa

Which is Better Than a Santa with a Sax

12/09/15
Träumerei

The Dreaming of Schumann and Me

12/02/15
What a Feeling

And It Is a Great Feeling

11/20/15
Calla's Desk

From a Famous Dancer

11/18/15
Don Quixote

Then and Now

11/04/15
The Campbell Cookie Jar

The Tie In Between the Past and the Present

10/28/15
The Old Pine Table

An Object of Renewal and Rebirth

10/14/15
The Mahogany Bench

A Place for Dreaming....

10/07/15
The Little Wooden Box

An Updated Pandora's Box

09/30/15
The Tulip Pitcher

A Picture of Springtime

09/16/15
The Felt Picture

A Picture of Hopefulness

09/09/15
The Fire Hat

A Symbol of Bravery

08/31/15
The Chinese Lantern

A Phoenix of Old

08/26/15
Téméraire's Cradle...

Talks to Me.

08/19/15
What I Learned About Life...

From Facing Down the Dragon

06/29/15