My Teaching Goal
Teach in Taunggyi, Southern Shan State, Myanmar
Anyone that reads my webpage knows that there are three things that I love to do aside from taking care of my 70-pound, year and a half old Irish Setter, Ginger. I love to write, travel, and teach.
On January 20, 2043, I want to give a lecture at Harvard University. However, that goal is a quarter century from now. In approximately, 33 months and 5 days (but who is counting), I hope to be visiting the school where my granddaughters attend in Taunggyi, which a city near Inle Lake.
I would love to meet some of Ti Ti, Snow, and Fatty's friends. It would be a great learning experience for their friends and me. I wonder how many old American college professors visit their school. Nonetheless, I hope to visit it in Taunggyi on my next trip.
I tell all my classes here in the States, that they need to travel outside the US when they get out of college. It puts another dimension to what they know about a foreign country. The difference between reading about a country and being there is immense. I'll never quit traveling. Yes, it is costly, but it is far less costly than not traveling and not truly learning.
Snow, Fatty, and Ti Ti in front of their school
That is Fatty on the left and one of her friends.
This video is of Ti Ti, who is 13, giving a speech at her school. Her poise and delivery style are remarkable.
Now, to be honest with you, my understanding of the Myanmar language is severely limited, even though I have been in Myanmar for about two months. Nonetheless, I think that Ti Ti was talking about her PaPa Al who is from America. I think that she mentioned that I was young, handsome, and debonair. Ti Ti also mentioned that she has beaten me in every game of Scrabble that we have ever played.
Ti Ti's mother mentioned that her speech was about The Necklace, which she memorized for her presentation. However, I still think that she mentioned PaPa Al somewhere.
This is Ti Ti in one of her classes.
I would also like to attend Snow and Fatty's classes. Especially, Fatty's class. She doesn't call me PaPa Al. Her name for me is Bo Bo Gyi, which is the name of a Buddhist nat, which a spirit within the Buddhist faith. In the West, a nat is similar to the spirit of a saint. Bo Bo Gyi's actual name in Myanmar means great grandfather.
Therefore, in the next two years and several months, I will be planning my third trip to Myanmar. I expect to have the time of my life…again.
---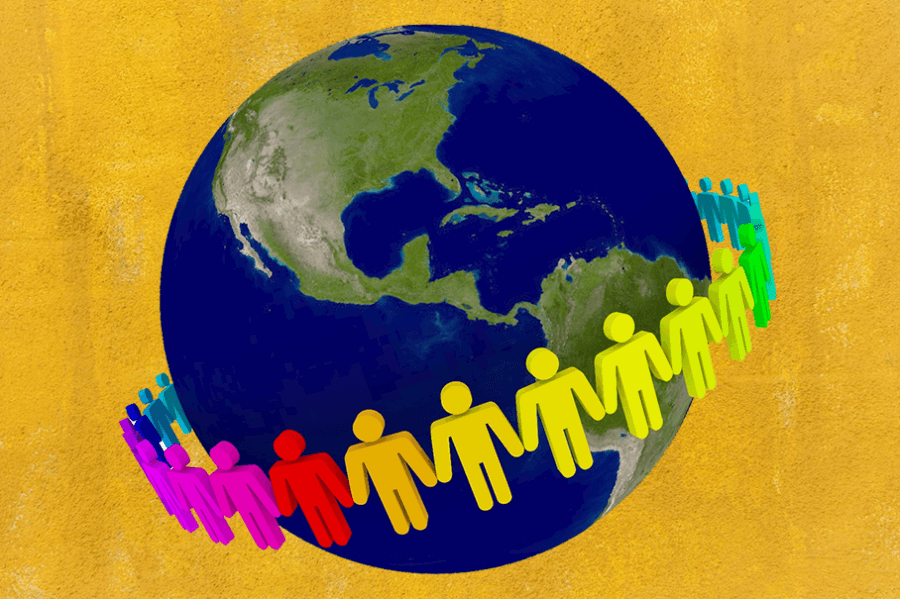 Visit the "We Are Family" page to read more about this topic.
---

Visit the Burma Independence page to read more about this topic.
03/30/18
Follow @mountain_and_me