Calla's Desk
From a Famous Dancer
There I was on a lovely fall day. While I had a lot of work to do around the house, those jobs could wait, but the garage couldn't. Of critical importance, I had a desk that I had to refinish. I love refurbishing desks. In fact, in the past four years, I have refinished five of them.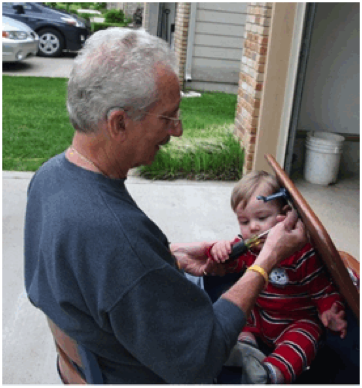 Jack's desk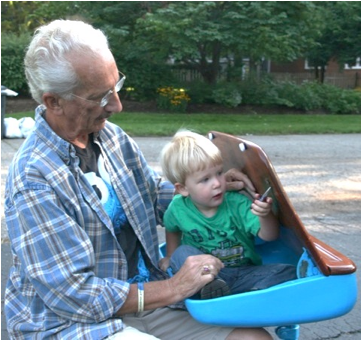 Owen's desk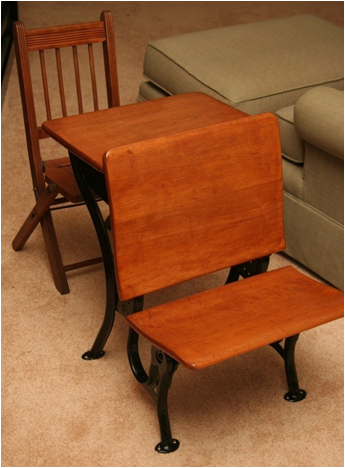 An old school desk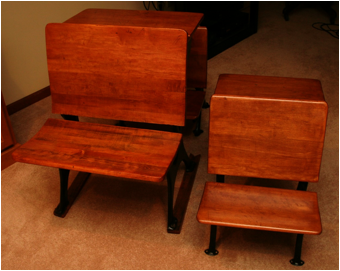 These two are in Jack, Owen, and Papa's Office.
About a year and a half ago, I visited China, my web administrator. I wanted to see Calla, China and Graham's new baby. Calla was the sweetest infant as I held her in my arms. What a treat.
While driving home, I thought about holding my three children, my granddaughter, and Jack and Owen as newborns. I can recall looking at them all and wondering what will they experience as they journey down the yellow brick road of their lives. Calla was peaceful and content as I held her. All was well at the present.
There is no way to protect newborns from all that they might encounter as they mature into adulthood. All that we can do is to love and care for those little bundles of joy and assist them by doing what we can to protect them from the ills of life that will surely present themselves. Her parents love her and will protect her as she begins her journey.
In addition, as I thought back upon especially Jack and Owen, teaching is a critical issue for all children. Providing a refurbished desk is a metaphor. Learning and education is one thing that all children need. Therefore, I started to look for a desk for Calla. Over the next year, I looked all over the area for just the right one. It took months to find the correct one though. After looking all over, I found one in Chicago. Finally, I could begin to refurbish a school desk for Calla.
The desk was in very bad shape. Therefore, I took it apart and began using paint stripper on the old desk that had seen better days decades ago.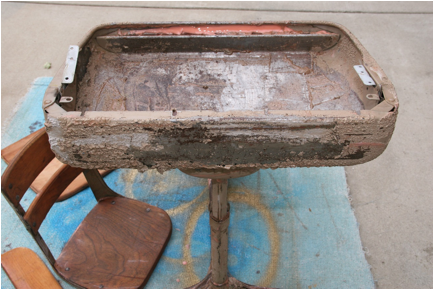 As I applied stripper and then scraped it off and reapplied it in the middle of my driveway, I heard a cough. I had no idea who had just coughed. No one was there. I live alone. My kids come over for meals or when I bake cookies or pies for them. Therefore, in the middle of the day, they were not here and neither were any of my neighbors out in their yards.
Not seeing anyone, I went back to scrapping and reapplying the paint stripper. Again, someone coughed. It was the old desk. Then it started to talk to me just like other objects have done during the past half year. This time, the desk told me that the paint stripper was making it nauseous, to which I apologized.
Then the old desk seemed able to carry on a conversation since I was not putting any more stripper on it. The desk said, "What's with all the desks? I can tell that you used this piece of old carpet on several desks prior to me."
I explained that in the past handful of years I had done desks for Jack and Owen for their home and in my home office. However, I mentioned to the desk that I was refurbishing it for Calla and that it has been repainted several times as well as being knocked around over the years.
The old school desk agreed that in the past several decades that many students have used this desk when they were in elementary school in Chicago. Then the desk paused and then added that Jennifer Beals was one of the students. Then the desk asked, "Do you know who Jennifer Beals is?"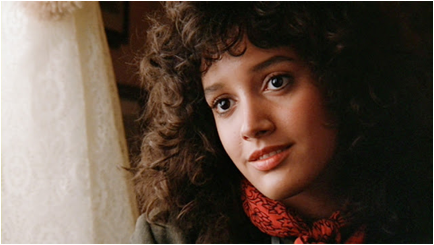 I did not pause with my affirmative answer and told the desk that she starred in the movie, Flashdance, which I saw in 1983. I loved that film and especially her acting. Additionally, I lived just outside of Pittsburgh, where the story was set.
The desk continued to talk about Jennifer. "Did you know that her father owned some grocery stores and her mother was an elementary school teacher?"
I replied that I didn't know that, to which the desk replied, "Did you know that she went to Yale?" I told the desk that I knew that. Actually, she starred in Flashdance during her freshman year.
Then the desk suggested that Calla might like to dance when she get a bit older. Then I added, "You hope that she likes to dance, and I hope that she likes to learn hence the desk. Perhaps, while you assist her in her educational pursuits, you might talk with her as you have talked with me. Encourage her as she grows up. She is such a sweet little child."
Then the desk and I said good-bye. I cleaned up the desk. Over the following week, I painted the metal and stained the wood. The following weekend, I brought Calla her new desk. A couple days later, China emailed the following photo of Calla reading at her desk. Also, China and Graham took a video of Calla drawing.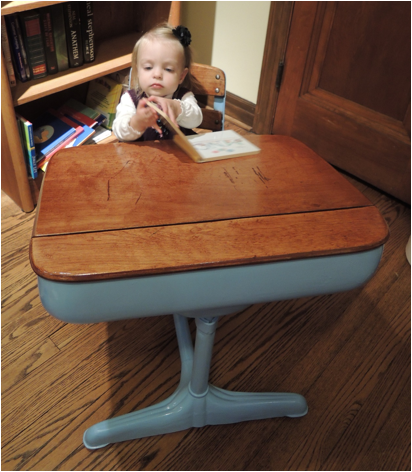 There is a determined young child.
---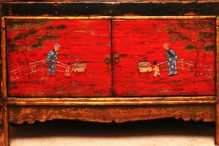 Visit the Talking with Objects page to read more about this topic.
---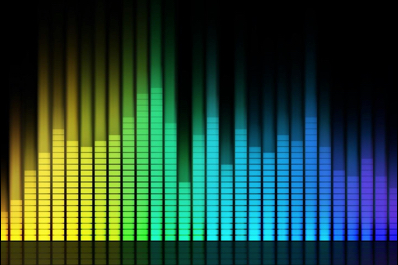 Visit the Music I Love and Why page to read more about this topic.
11/18/15
Follow @mountain_and_me