My Follow-Up…
To My Email To Ti Ti
This essay is about Ti Ti, who is my granddaughter, living in Myanmar. I have written over fifty essays about her and her family. She and I first met just over four years ago at her home near Inle Lake. Moh Moh is Ti Ti's mother and was one of my tour guides on my first trip to Myanmar. I met Ti Ti while she had a short vacation from school. At that time, she was nine and wanted to play Scrabble with me.
There we were playing Scrabble in their living room for about an hour…and this nine-year-old beat me at Scrabble. I left her home that day delighted, because I had met my granddaughter. Thus, began my bonding with Ti Ti and her family.
A couple of months ago, I returned to Myanmar still hoping to interview Daw Aung San Suu Kyi, the Lady, for the classes that I teach and for my website. However, I wanted to see Ti Ti and the rest of her family, because they are a part of my family.
While with the family, it was the best week of my entire life. Now, that I am home, we stay in touch via emails, videos, and through Messenger on FaceBook. In one of my chats with Moh Moh, she mentioned that Ti Ti was facing exams during February and was stressed out. Therefore, PaPa Al emailed Ti Ti. It should be noted that Ti Ti is the one who came up with the name, PaPa Al.
This was my email...
Ti Ti,
Your mother mentioned that you have exams this month. Hey, I teach. So, take note of this email.
I have mentioned this in articles and talking to people; you are brilliant, intelligent, and smart. I'm not kidding. You can do anything. Do you want a list?
Well, here is a short list…you beat me in Scrabble several times without me coming close to winning, you signed up for Skype and your email account, you learned how to use a laptop, you cook, you do magic tricks, you are a poet, you care for your sisters, you get honors at school, you are driven, etc., etc. And you taught me on our shopping spree.
Ti Ti, I wanted to talk with the Lady, but I came back to Myanmar to see you most of all. I love your parents and your sisters from my first trip, but you became my granddaughter when I met you four years ago. I love you, young lady
If you were taking a class of mine that I am teaching here in America, I know that you would get an A at the end of the course on the first day of the class.
I know you can do it. Therefore, trust me and believe you can also.
In America, there is a saying, "You go girl!"
PaPa Al
PS Go to these links:
https://www.wolverton-mountain.com/articles/the-grid-attachment.html
www.wolverton-mountain.com/...june.../graduation_address.htm
While I meant what I wrote, I wanted to dot my i's and cross my t's to make sure that Ti Ti got my message. Therefore, I am writing this expanded essay to her. Perhaps, this might help some of your loved ones. Here are several must do items to be a successful student and a person.
Believe in yourself. Henry Ford, who built the first cars in America said, "Whether you think you can, or you think you can't--you're right." He was saying that what we think determines how successful we will be. If you fear failure, watch out. You are headed for it. Remember four years ago when you beat me at Scrabble, I told you never to forget your victory over an old man playing an American game in English while in Myanmar with a nine-year-old girl. I believe you can be successful.


No pain, no gain. We try to avoid all types of pain. However, pain has benefits, pain can make us resolve the problem causing the pain. If you have trouble in a class at school, talk with a teacher, a friend, or your parents for help. However, we have to act. The pain will get worse unless we deal with it. Deal with the pain.


Figure out what you are good at and focus on that. Address your strengths not your weaknesses. You are very talented. You think. You reason. However, there are things at which you either don't like, or you can't do well. Don't dwell on them. Focus upon your strengths. No one in the world is good at everything.


Be a dreamer. Bobby Kennedy said, "Some men see things as they are and say, why; I dream things that never were and say, why not." Set goals just beyond what you think you can accomplish. If you want to cook, do magic tricks, or learn something at school that is just beyond what you think you can achieve, try. Dream what you feel might be impossible. Now, you won't realize all your dreams, but unless you dream, you will limit your success. Be like Don Quixote.



Make a list of things that you need to do each week and put it where you will see it all the time. Then rank them in order of importance. Finally, next to the task, write down when you want that job or project done. Then act. If you do that for a month, you will be looking for things to do. When I do that, it works. When I don't, I get stressed out.
Ti Ti, you amazed me the first time that we met four years ago. That hasn't changed. Remember your magical tricks that you showed me. It took me a long time to figure them out. You have an amazing ability level. I have taught for over two decades. By the second week, I can tell which students will do well, and which ones will have problems. I know that you will be successful…very successful.
---

Visit the Burma Independence page to read more about this topic.
---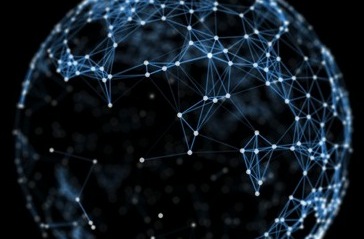 Visit the Connecting the Dots page to read more about this topic.
---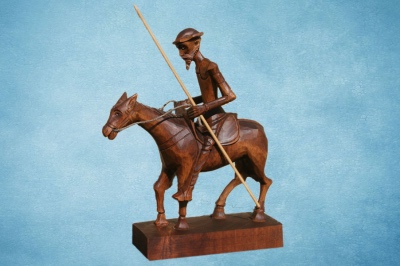 Visit the "Don Quixote" page to read more about this topic.
---

Visit The Mentors and Me page to read more about this topic.
---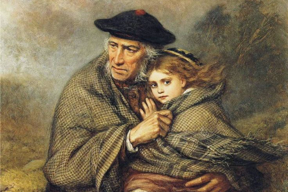 Visit the "The Hand May Be a Little Child's" page to read more about this topic.
03/19/18
Follow @mountain_and_me