Ginger's Gifts
From Michelle
In my previous essay, I wrote about disposing of a dozen large boxes of treasures of Michelle. However, Ginger loved having Michelle around. I have never seen Ginger respond so much to any person more than Michelle. I've written many articles about talking to Ginger. It is really her attempt to verbalize her feelings. Ginger told Michelle how much she loved her.
When Michelle and I were in my garage as she was deciding what to do with a dozen boxes, Ginger had to be present. Ginger was happy as a lark just to be sitting there. As Michelle opened one of the boxes, Ginger focused on the contents.
It was as if Ginger mentioned that I had asked Michelle for the terra cotta bowls instead of taking them to Goodwill. Ginger clearly wanted possession of a dozen of the stuffed animals. Many were stuffed Steiff's animal with the button in their ear.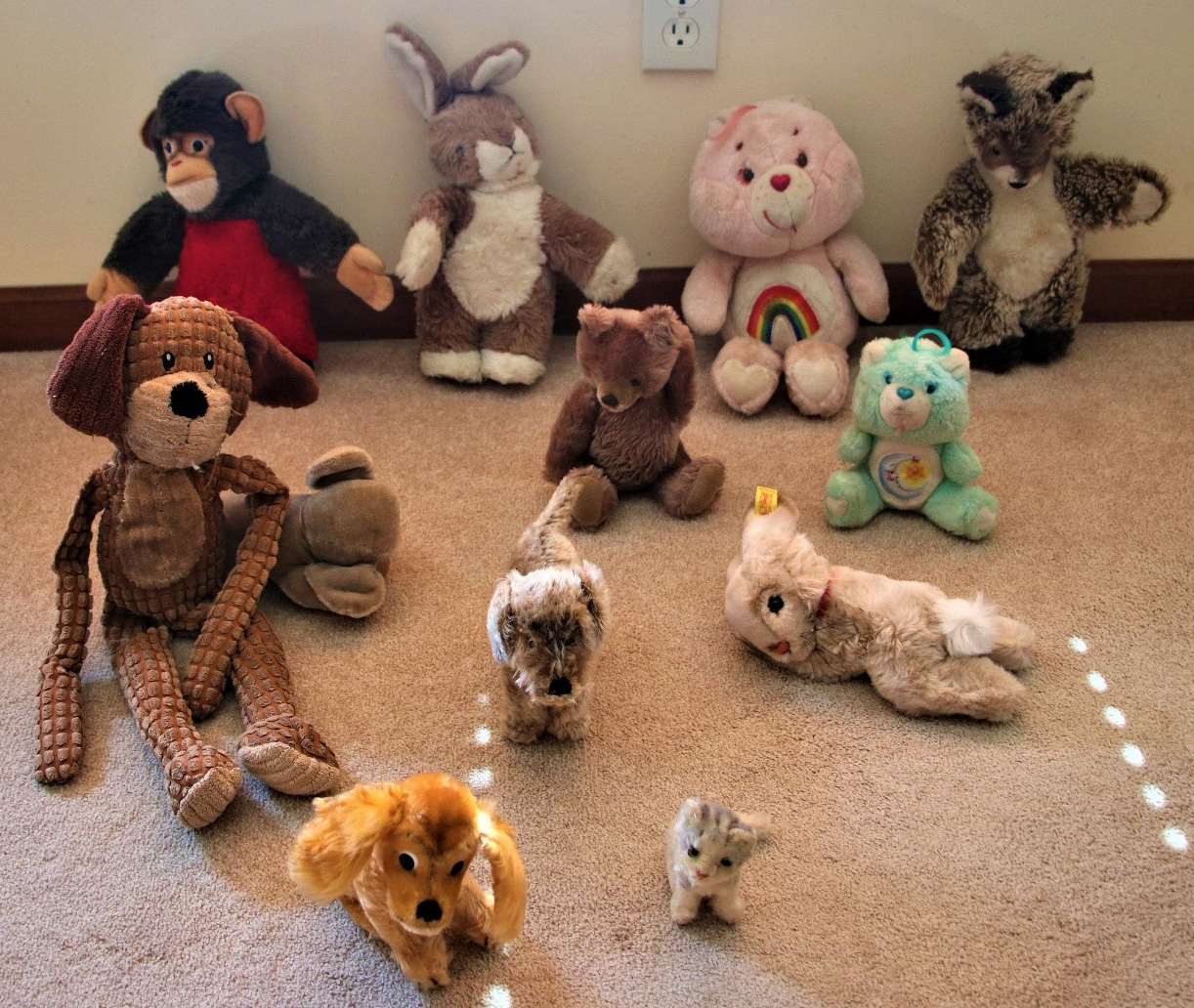 The brown dog on the left of the photo was Michelle's gift to Ginger when she was a puppy. This picture shows Ginger's stuffed animals next to and on top of her.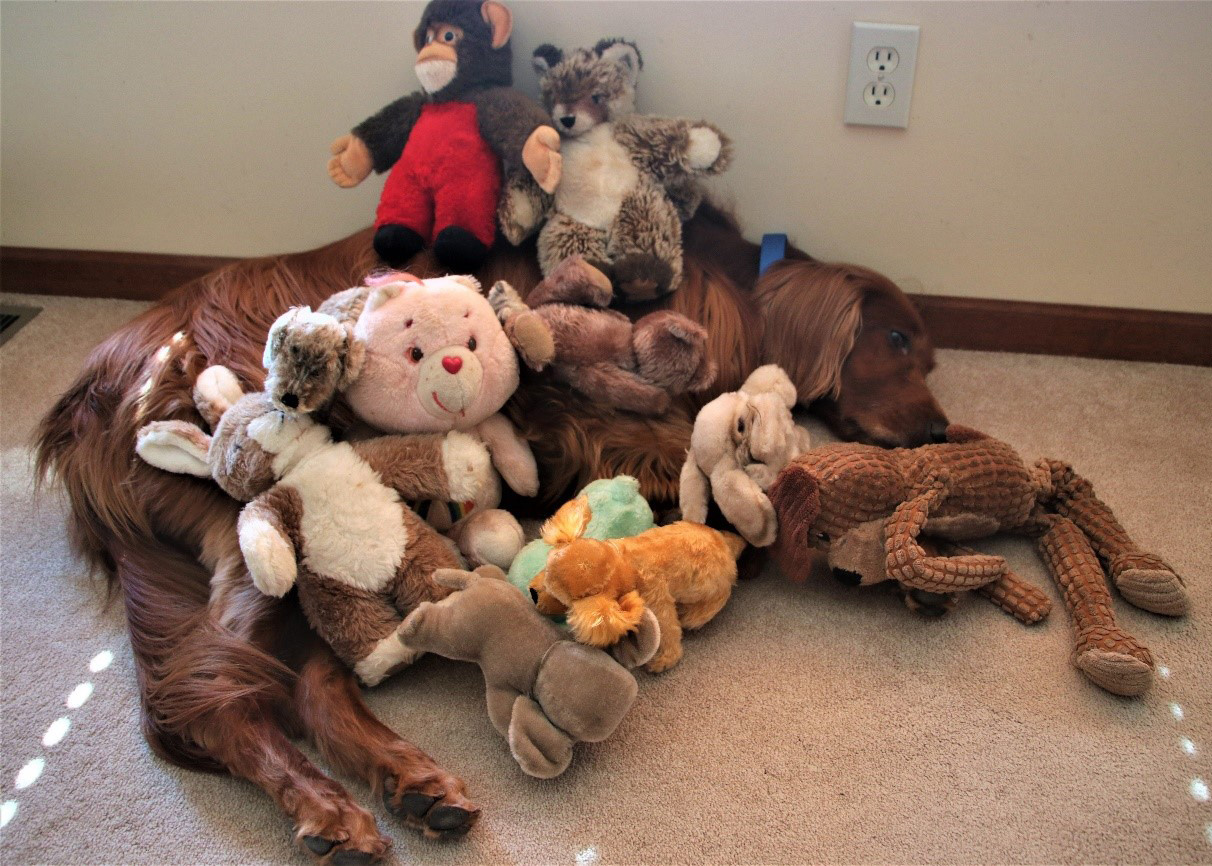 Then I had an idea. I put some of her stuffed toys on Ti Ti's desk in her office.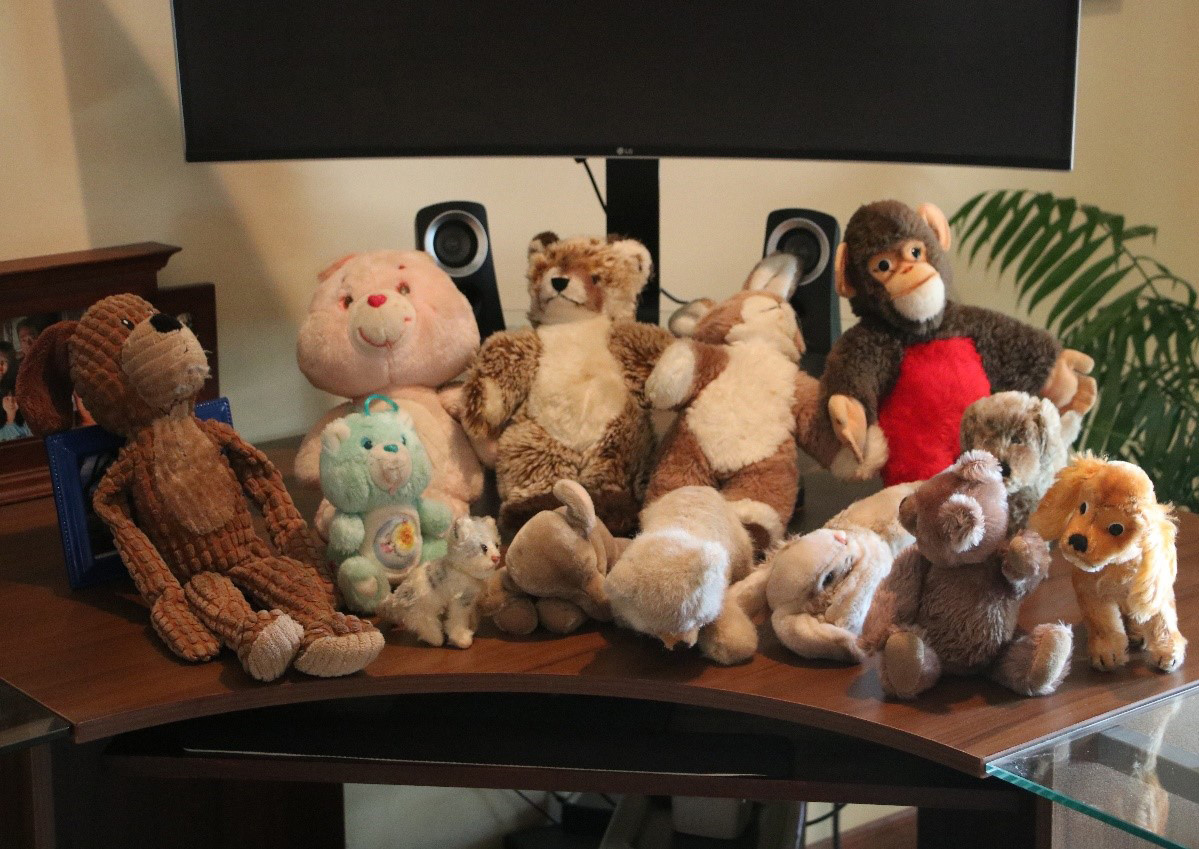 Then Ginger and I played a game, fetch-your-pet.