St. Francis Expanded My Learning
At Many Levels
As I journey down my long yellow brick road of life, I understand things more clearly. When I was a fair-haired youth, my knowledge base was limited. My journey on my yellow brick road provided me with many eureka moments. Those moments are learning experiences.
For example, I came up with a saying years ago. "It is in giving that we get." That insight of mine explains much of what makes me tick. One day, when I used my saying in an article I was writing, I thought I was either a literary genius or had inadvertently used a similar saying that someone else invented. So, I googled my saying and discovered that St. Francis of Assisi had used my one-liner in one of his prayers. "For it is in giving that we receive," I remember reading that prayer when I was in high school, but I didn't grasp what St. Francis meant.
Another thing that fascinated me about St. Francis was how central his faith was. I'm not a Catholic, but from my perspective, he was one of the most influential Catholics of all time. However, the Catholic Church has had 266 popes. One would have thought that Francis would have been a popular name for popes. It wasn't until 2013 before Pope Francis used that name. Talk about a glaring oversight.
Finally, this is the famous Giotto frescoes of St. Francis preaching and feeding some birds.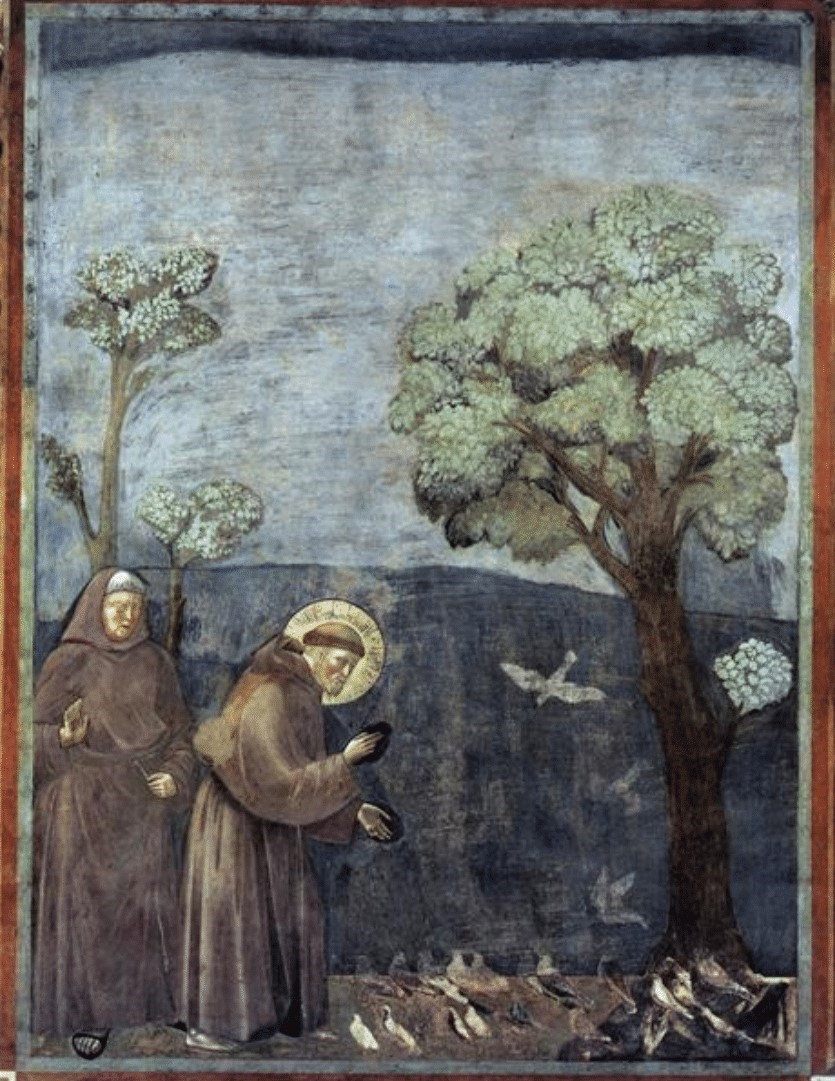 I learned an essential lesson of life from St. Francis. The following photo contains nearly a dozen pictures of me reading my pet raccoon a quarter century ago. I lived on a small mountain in the woods and would feed dozens of raccoons. I would throw leftover food for them from my back deck.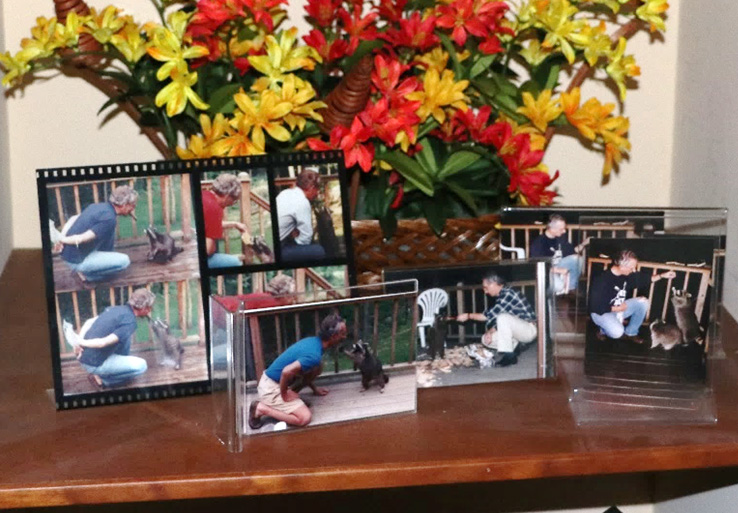 My favorite raccoon was called Ra Ra. She would come up to the deck and take food from my mouth.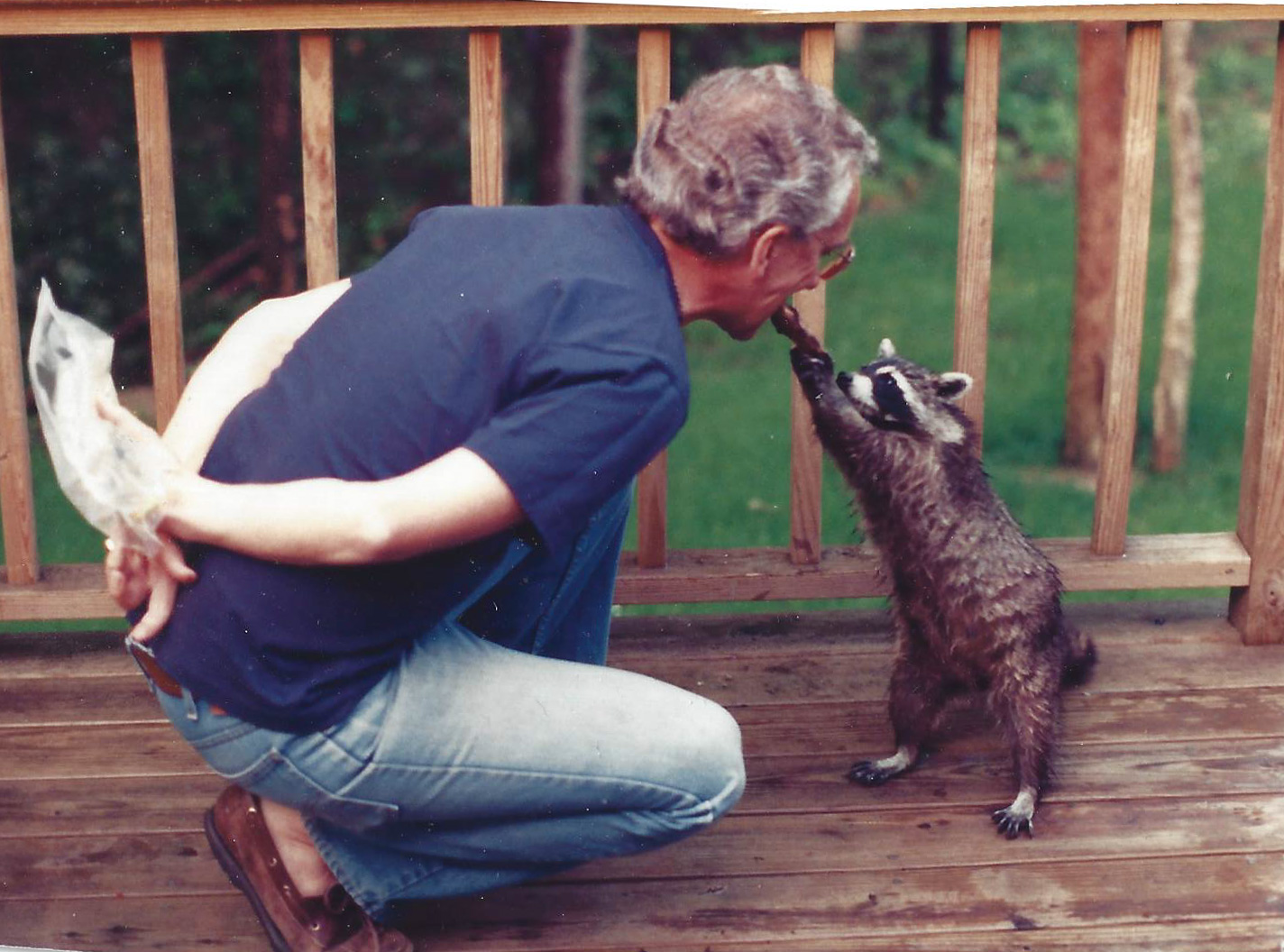 Decades later, I live on a lake with Ginger, my Irish Setter. One day, I showed Ginger the pictures of feeding the raccoons years ago. She seemed amused and wanted to replicate taking food from my mouth like Ra Ra used to do.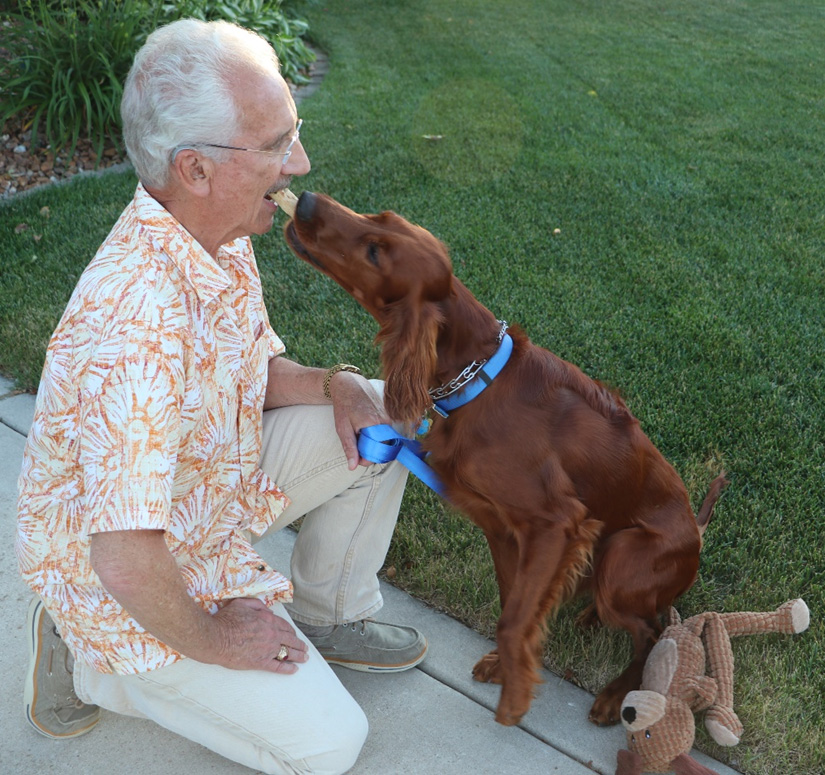 While at one level, this is merely a true story about raccoons, Ginger, and me. However, St. Francis taught me an important lesson about life. We need to think outside the usual human mindset. St. Francis bridged the gap between humans and the animal world. We all live together and should care for all creatures, whether great or small.