Rod Stewart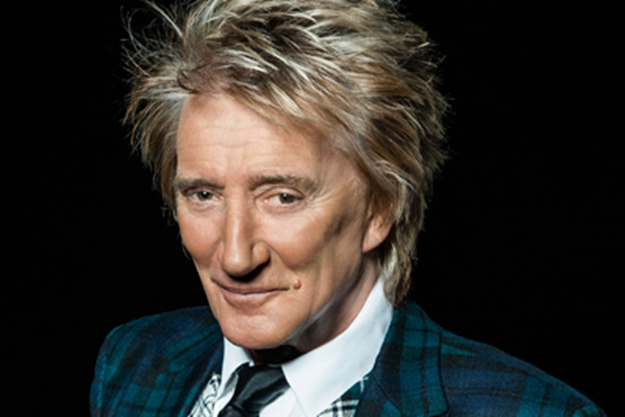 My fascination with Rod Stewart has evolved over our nearly identical timelines of our lives. We were both born during WWII. I was born just two years prior to Stewart who was born on January 10, 1945. There are other parallels; we are both a mix between Scottish and English ancestries with a profound tilt toward our Scottish backgrounds. Additionally, we are both politically to the left.
One of the things that I love about Stewart's songs is that they tend to make a statement about where he is and what he believes to be correct. As a result of the blending of his honesty and musical talents, he has sold over 100 million records worldwide.
I could rattle off a long list of songs that Stewart has sung and that I have enjoyed. Recently, I wrote about Forever Young. In that essay, I recounted accompanying him as we sang while I was driving. I thought about my failed relationships with women as I sang. When I returned home, I wanted to express the homogeneity of his song and my life. So, I googled "Rod Stewart Forever Young" and clicked on this video.
In that article, I wrote that "I was shocked." I felt like Louie Renault in Casablanca saying the same thing to Rick. I thought about the disconnect between the lyrics and the video. Why was the video an expression of generational relationship between youth and an older generation? That haunted me. It didn't take me long to see the generational ties that I have with my children and adult granddaughter who are able to deal successfully with life's obstacles.
However, then there are my younger grandchildren. Jack and Owen live within a couple hours' drive from me, and Ti Ti, Snow, and Fatty live within a 22-hour flight from me. Those young grandchildren are beginning their journey down the yellow brick road of their lives.
My three granddaughters in Taunggyi, Myanmar are of special concern. They are living in an emerging country, which is facing seemingly overwhelming problems in that Southeast Asia country. I want to help my family there and my extended family with whom they attend school in Taunggyi. That is why I have started a fundraising drive called We Are Family. I need to raise $500,000 to purchase 1250 laptops for the students, which attend the two schools where my granddaughters attend. In addition, I need to drastically improve Internet access to the schools so that the laptops can be fully utilized.
I am asking those interested in my outreach project to return with me to see what can be done in a developing country to help a younger generation. Doing so will add exponentially to the video of Forever Young. Also, there are three people that I will invite to return with me to Myanmar in December of 2019. The first is Dr. Marchand, my cardiologist. The second one is Rod Stewart. Finally, I will invite Jacob Soboroff who is a correspondent for NBC. Soboroff shares the same compassion as Marchand, Stewart, and me for those living in need especially the younger generation.
---
The Importance of the Sound of Music…

According to Nietzsche and Me

10/26/20
Family

Who Is Your Family?

06/17/19
Several Things That I Need in Life

And That's When I Need You

04/24/19
Hanging My Problem on My Lantern

Contacting Clarence Page

04/12/19
Hanging My Problem on My Lantern

Contacting Rod Stewart

04/10/19
Three Songs Morphed Together

Creating Meaning in Life

03/22/19
The Wall Issue

The True Value of a Wall

01/14/19
A New Year's Eve

With a New Resolution for the Coming Year

12/31/18
Way Back Home…

In America and Myanmar

11/28/18
Helping Donald Dumb…

And the Rest of Us

11/19/18
"Look at Me

I Am Old but I'm Happy"

11/14/18
Dreaming

The Drug for Realizing Your Hopes

11/07/18
Serendipitous Moments in My Life

And They Are Haunting Me

10/31/18
Rhythm of My Heart

Here and Abroad

10/03/18
Being a Young Turk…

During the 20th Century

09/26/18
Stumbling into the Truth…

Related to Forever Young

09/07/18
FLASH!!!

We Have More Time This Year.

12/30/16
Träumerei

The Dreaming of Schumann and Me

12/02/15