Buddha's Strange Parable...
Which We Need to Understand
There is a famous Buddhist parable that many of my students over the years have discussed in class for hours. Many of them heatedly debate with each other both pro and con. They want the rest of the class to agree with their interpretation.
As with other arguments over meaning or interpretation, I will write about it, post it on my website, and have students in following semesters read my essay, which merely adds to the discussion. Case in point: Kisa Gotami and the death of her only child. This is the parable.
And Kisa Gotami had an only son, and he died. In her grief she carried the dead child to all her neighbors, asking them for medicine, and the people said: "She has lost her senses. The boy is dead. At length Kisa Gotami met a man who replied to her request: "I cannot give thee medicine for thy child, but I know a physician who can." The girl said: "Pray tell me, sir; who is it?" And the man replied: "Go to Shakyamuni, the Buddha."

Kisa Gotami replied to the Buddha and cried: "Lord and Master, give me the medicine that will cure my boy." The Buddha answered: "I want a handful of mustard-seed." And when the girl in her joy promised to procure it, the Buddha added: "The mustard-seed must be taken from a house where no one has lost a child, husband, parent, or friend."

Poor Kisa Gotami now went from house to house, and the people pitied her and said: "Here is mustard-seed; take it!" But when she asked "Did a son or daughter, a father or mother, die in your family?" They answered her: "Alas the living are few, but the dead are many. Do not remind us of our deepest grief." And there was no house but some beloved one had died in it.


If you were teaching the class, how would you resolve the discussion between the two camps. One camp sees this parable to be totally indifferent to the needs of a grieving mother. The other attempts to go beyond the mother's grief to focus on suffering of society in general.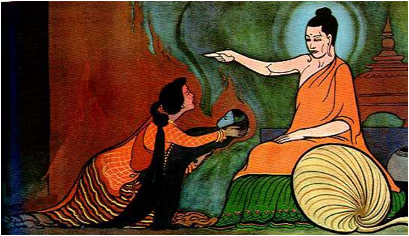 Kisa goes to Lord Buddha pleading for him to bring her only child back to life. Buddha tells Kisa to go and collect a handful of mustard seeds from the villagers where Kisa lives. Kisa seems overjoyed and thinks that the mustard seeds would bring back her son. However, the Shakyamuni Buddha adds a condition to his request. Kisa is to get a mustard seed from a family where death has not taken any of that family's loved ones.
Kisa rushes off and implores the village's families for a mustard seed, provided no one has died within the family. However, Kisa finds that none of her villagers were without deaths in their families. Essentially, Buddha will not return her child to life, which is a tragic reality about life. Everyone loses family members.
I recall decades ago taking my one-month old daughter, Kristin, to the hospital due to a high fever. I was deeply concerned as I gave Kristin to the doctors to examine her and run tests. After an hour or so, which seemed like an eternity, I got to see her...with an IV in her temple area of her head. You can imagine what that did to me. I know what Kisa felt. However, the doctors said that her problem was not life-threatening, they gave her some antibiotics, and she was fine. Nonetheless, that is a horrible feeling.
At the other end of my life, I have danced with death twice. I did not go to Buddha for instruction, but I did watch a video called Randy Pausch's Last Lecture. In that video, I heard his insight. Pausch, while not a Buddhist, said, "We cannot change the cards we are dealt, just how we play the hand." It turns out that Pausch was a Presbyterian, which I am also.
Pausch had pancreatic cancer and would be dead in just a few months after his Last Lecture. However, he knew that we cannot control the hand that is dealt each of us. However, we can control the way we play that hand.
Now, the question for you is how you exegete or understand Buddha or Pausch's message. Each of us is another Kisa, who faces all sorts of problems. That is a given. However, what is up to us is how we respond. Having done the dance twice, thanks to Pausch, it has made all the difference to me. It was the most transformative experience in my life.
---
This is a link to Randy Pausch's Last Lecture.
---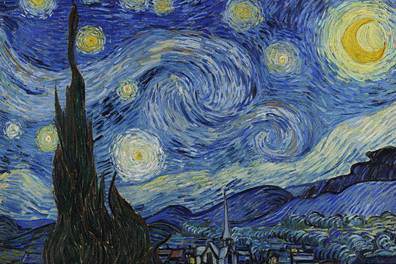 Visit the On Seeing the Light page to read more about this topic.
---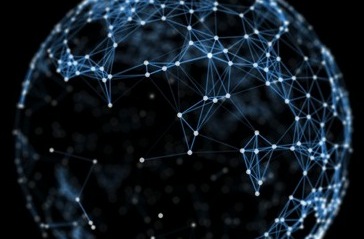 Visit the Connecting the Dots page to read more about this topic.
---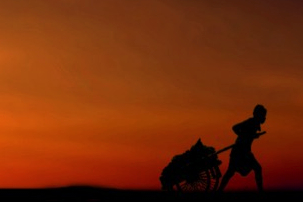 Visit the Darkest Before Dawn page to read more about this topic.
---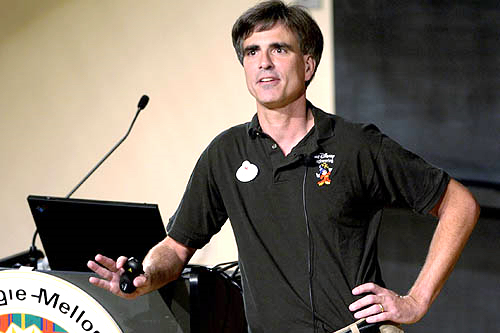 Visit the The Last Lecture page to read more about this topic.
---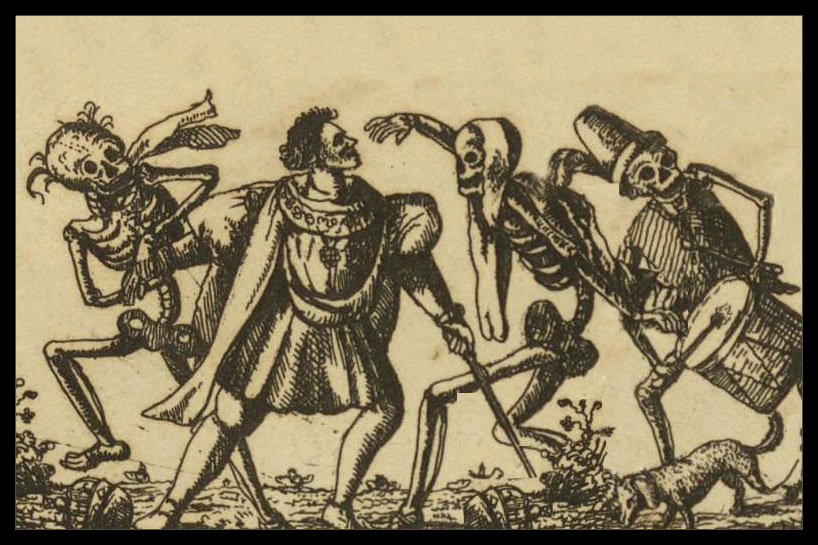 Visit the Dancing with Death page to read more about this topic.
---

Visit The Mentors and Me page to read more about this topic.
---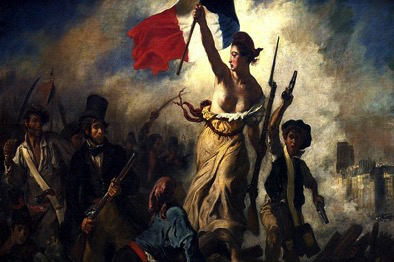 Visit the Best and Worst of Times page to read more about this topic.
02/15/16
Follow @mountain_and_me