Another Dance for Ginger
Learn and Live in the Moment
I woke up to the reality that my clock was ticking fifteen years ago due to a subdural hematoma and prostate cancer. I fell from a ladder and cracked my head on a retaining wall, which taught me a lesson that changed my Weltanschauung. My bout with prostate cancer simply reinforced my reality. I am far more driven than I ever was, even though I never was always active. That is the backstory.
Seven years ago, I got my second female Irish Setter. I got my first setter right after returning from a year of graduate studies at the University of Edinburgh in Scotland. I got a job and my dog. Both my setters' names were Ginger.
Ginger II spent the first half of her life hyperactive and healthy. However, Ginger has been to her local vet countless times and Purdue Veterinary Hospital four times. The most recent trip was last week.
Ginger's local vet suggested going to the hospital for another extensive examination. She had an appointment on August 31st. All was set. However, Ginger had to be examined for an ear infection at her local vet. The vet cleaned out her ear and medicated it. She also had two capsules daily for a month to address the inflection. All went well until the next day when Ginger started scratching the ear, creating a bleeding sore near the ear. The next day, we drove to Purdue for an early morning appointment.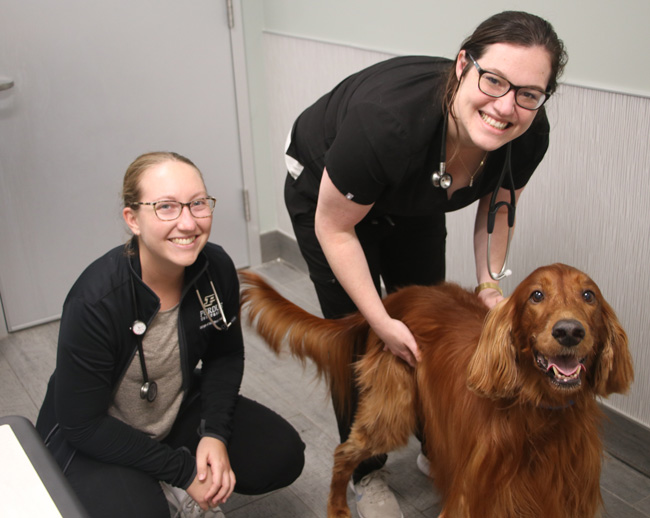 The doctor and her student vet provided Ginger a treatment plan late in the afternoon. I was to continue the medicine she was taking and add a new one for a month. Her doctor said buying the generic version would be cheaper. The trade-name drug would cost $1000 for a month's supply, which is ten times that of the generic version. The doctor asked me where she gets her prescriptions and texted that pharmacy.
I thanked them and said to Ginger that we would go home. Her response was to lick my face about going home.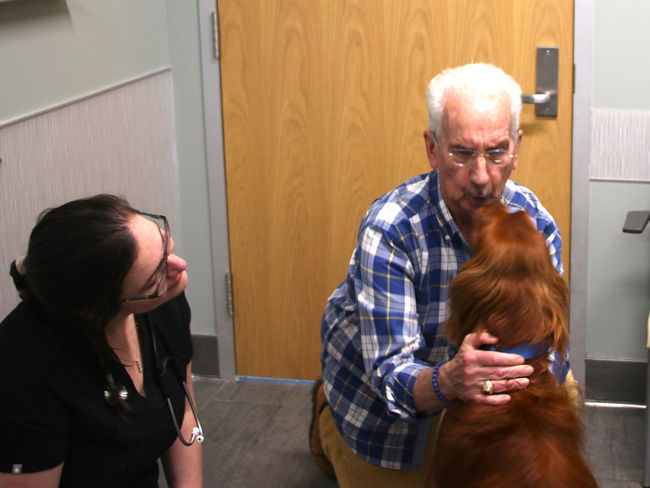 I called the pharmacy when we got home. There couldn't find any script for Ginger. The next day, I returned to the local vet and explained my problem with the new prescription. I also asked about Ginger scratching her ear. That was resolved with a shot, which significantly reduced the itching.
The local vet wrote a prescription that the doctor at Purdue had written to my pharmacy. I went with that script to the local pharmacy. I stood there and wondered what was wrong. The person said they finally found the one the doctor at Purdue texted them.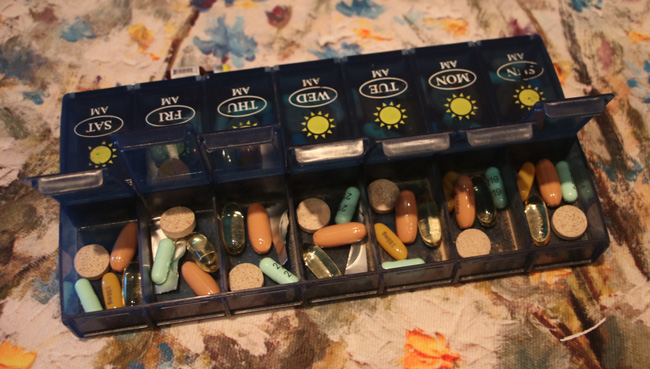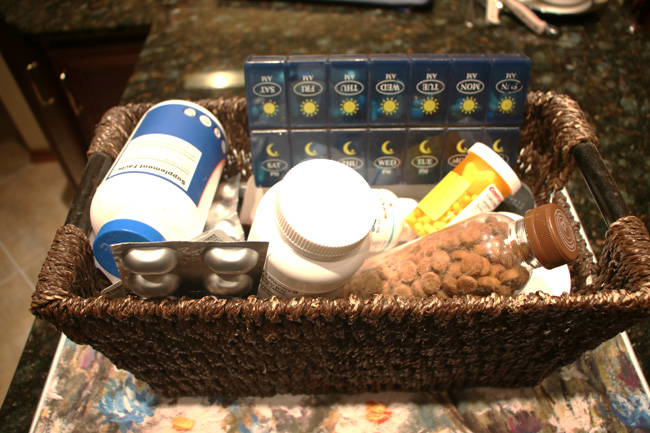 For the time being, Ginger slowly getting back to normal. Further tests will be done at the end of September. Ginger has danced with death. On the third visit to Purdue, Ginger was in ICU due to not eating. I have taken Ginger to the local vet many times and feared that this might be our last trip together. Talk about haunting moments.