The Art of Asking Questions…
About Which You Know the Answers
Haven't you experienced being asked a question about which the person asking was fully aware of your answer before raising the issue? In my three-quarters of a century, I have experienced that phenomenon many times. Sometimes, it is done to be polite or an attempt to be humorous.
When I went to Burma (Myanmar) four years ago, I was asked a question that the asker knew my answer in advance. Additionally, with both situations, the resulting experiences were personally transformative for me in a most positive way.
One event occurred within the political arena. It took place on Burmese Independence Day, which is January 4th. I was attending a luncheon with some of the 8888 Generation, which is one of the major protest groups in Myanmar. Many of them spent years in the Burmese gulags. For me, it was an honor to be with this group. It was like attending a luncheon of the old civil rights leaders in America decades after the major civil rights movement in the 60s.
However, during this luncheon in Yangon prior to returning to the States, Min Ko Naing asked me when my flight was scheduled to leave. I told him that it wasn't until late that evening. Then he looked at me with a faint smile on his face and asked, "Would you like to go to a protest rally this afternoon? It will be near Sule Pagoda."
Min Ko Naing was fully aware that I would jump at that opportunity. I was honored to be asked and was excited to attend. My tour guide, Tin Htun, and I walked around the crowd that came to the rally where on August 8, 1988, hence the 8888 number, the military came in and killed many of the protestors and sent many others to prison. All those with whom I had lunch were there giving their speeches to those who still wanted a free country…free from the military and oppression. I have written about that experience several times. My mind would flip back and forth from Sule Pagoda to many cities where I had attended civil rights rallies. LINK Spending a couple of hours at that rally bonded me more closely to the people of Myanmar. It was for me a transformative moment in time.
The other obvious question that the asker knew was asked by Moh Moh, my guide around Inle Lake. I have also written several essays about her asking me almost apologetically whether we could stop at her home to get some papers that I needed for where I was going next on my tour. I didn't care whether we spent 15-minutes to go and get the paperwork. However, I no sooner responded to her question before she added, "Besides, you can meet Ti Ti, my oldest daughter. Ti Ti was nine years old at the time and was home because her semester had been completed.
I walked into Moh Moh's living room to be greeted by Ti Ti with this statement, "Hi, my name is Ti Ti. Would you like to play some games?" What was to be just a couple of minutes turned into an hour of playing Scrabble with Ti Ti. I left their home having discovered my granddaughter. In the four years since first meeting Ti Ti, we have exchanged emails about writing poetry, her being an inventor, and my returning to see Ti Ti and her family again.
During my recent winter break from teaching, I returned to Burma. I still was attempting to interview the Lady, Daw Aung San Suu Kyi. Politically, I would love to sit down with her and discuss her country's future. Additionally, my classes and website would benefit from that interview.
However, emotionally, I wanted to see Ti Ti and her family again. I'm still processing that week that I spent with the family. I had met her two younger sisters who were in a daycare center. Snow was 4 and Fatty was 2 during my first trip. I also met Ko Ko, their father. Ti Ti is now 13, Snow is 8, and Fatty is 6. More importantly, they are my family. I love them in the same way I love my children and grandchildren.
When I returned from my first trip to Myanmar, I had an appointment with my cardiologist, Dr. Marchand. He checked my heart, and all was fine. Then he asked whether I had any questions for him about my health. My retort was "Why am I so wired?" He responded, "You have seen the light." Interestingly, by the time you read this essay, I will have returned again for my semi-annual checkup with Dr. Marchand. The only difference between four years ago and today is that my being wired is on steroids…. I am wired.
In a sense, this essay's two questioners that already knew my answers is but a backstory. You get that I have a special relationship to some of the Burmese people. Whether it is with the 8888 Generation or Ti Ti and her family. However, this essay is more than about political issues and my family.
What is your take away from this article? In both cases, the questioners, Min Ko Naing and Moh Moh, knew the answer that I'd give them before asking. The questioners knew me by watching me and how I responded to various situations. Probably, much of their knowledge of me came from my interaction with them. The knowledge gained, most of which I wasn't aware, was gleaned by watching me.
Therefore, while both situations were transformative experiences for me, this essay is also about you. You are being observed by people all the time. More interestingly, it is unlikely that you are aware of informing them about who you are. We all inform the world about who we are, and much of the information is noted by people observing us while we are not aware of it.
---

Visit the Burma Independence page to read more about this topic.
---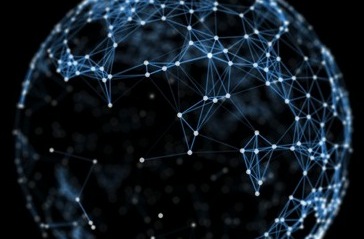 Visit the Connecting the Dots page to read more about this topic.
---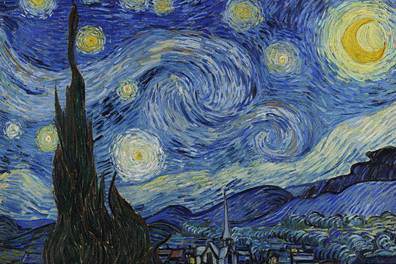 Visit the On Seeing the Light page to read more about this topic.
02/05/18
Follow @mountain_and_me