I am Don Quixote
But I Am Not from La Mancha
I am Don Quixote. That assertion may seem a strange statement. Nonetheless, I don't want any of my readers to dismiss it as inconsequential. As I deal with life in the sunset years, Don Quixote is more and more who I see myself to be. I have written about asking Kristin, my daughter, to bring back a picture of Don Quixote when she went to Spain, which was over two decades ago. This is a pen and ink drawing done by a friend of hers in Spain.
Interestingly, while I treasure that drawing, it is not how the average person pictures Don Quixote. This is my namesake telling the world who he is. The world does not view him as defected. This is Don Quixote.
However, there is another part of reality for Don Quixote. He fails. He joists with windmills and often loses. Additionally, he wants his love, Dulcinea, who rejects him.
Nevertheless. failure does not stop Don Quixote; he goes on in spite of failures with the various joisting with the windmills in life.
Don Quixote had a long list of what he called his quests. They are not easy, and he did not accomplish them all. In fact, he failed many times in his noble attempts.
Nevertheless, he got up every morning and faced life that day. If he failed at one windmill, he moved on to the next. He was a dreamer.
To dream the impossible dream
To fight the unbeatable foe
To bear with unbearable sorrow
To run where the brave dare not go

To right the unrightable wrong
To love pure and chaste from afar
To try when your arms are too weary
To reach the unreachable star
This is my quest
To follow that star
No matter how hopeless
No matter how far

To fight for the right
Without question or pause
To be willing to march into Hell
For a heavenly cause

And I know if I'll only be true
To this glorious quest
That my heart will lie peaceful and calm
When I'm laid to my rest

And the world will be better for this
That one man, scorned and covered with scars
Still strove with his last ounce of courage
To reach the unreachable star

It is precisely his drive and determination, which I possess in my attempt to learn from him. That is why he has been a mentor of mine for years. I look at the picture that my daughter brought back from Spain for me. It isn't the victorious knight-errant. It is a broken man. Don Quixote failed. The issue isn't failure; it is how the Man of La Mancha dealt with the failure. Randy Pausch in his Last Lecture said, "We cannot change the cards we are dealt, just how we play the hand."
I won't win all the time. In reality, if I win at some of my quests, that is the point and something that I learned from my mentor. As I look back upon my life joisting with my windmills, I would not wish to recount my failed attempts. However, another of my mentors, Teddy Roosevelt, gave a speech at the Sorbonne in 1910. This paragraph is called by historians the Man in the Arena paragraph.
It is not the critic who counts; not the man who points out how the strong man stumbles, or where the doer of deeds could have done them better. The credit belongs to the man who is actually in the arena, whose face is marred by dust and sweat and blood; who strives valiantly; who errs, who comes short again and again, because there is no effort without error and shortcoming; but who does actually strive to do the deeds; who knows great enthusiasms, the great devotions; who spends himself in a worthy cause; who at the best knows in the end the triumph of high achievement, and who at the worst, if he fails, at least fails while daring greatly, so that his place shall never be with those cold and timid souls who neither know victory nor defeat.
I memorized Man in the Arena in high school and have never forgotten Roosevelt's point. Essentially, both Don Quixote and Roosevelt understood life. Life is not a bed of roses. That is reality. However, how we deal with that reality will make us into the person we can be. That is precisely what Pausch understood as he was dying of pancreatic cancer.
Don Quixote and I also share another quest. As he said, "I come in a world of iron to make a world of gold." That quest of transforming life from iron to gold is a glorious quest. The Man of La Mancha reflected upon sanity in life, "Too much sanity may be madness - and maddest of all: to see life as it is, and not as it should be!" How is that drive any different than still another mentor of mine, Bobby Kennedy's belief? Kennedy said, "Some men see things as they are and say, why; I dream things that never were and say, why not."
What is the alternative to doing what Don Quixote, Teddy Roosevelt, Randy Pausch, and Bobby Kennedy did in life? Fight the good fight. Pouting about what could have been is not an option. One, who choses that alternative, has already failed before even trying. Life is all too brief to waste the time that we do possess without attempting our various quests. Kennedy warned us, "Fear not the path of truth for the lack of people walking on it." All of those doers of deeds understood that reality.
Don Quixote was willing "To run where the brave dare not go; To right the unrightable wrong." That is an example for each of us in our own lives. In reality, what is the choice for you and me? Pray tell, what nobility is there in quitting and then pout about one's suffering? In one way or another, we all suffer, which is not the issue. The issue is how we face the obstacles in life which cause us suffering. This is a statue of Don Quixote that Kristin gave me also years ago. This is Don Quixote, who got up in spite of a failure and he rode back into the fray.
Another parallel between the Man of La Mancha and the Man of Crown Point is honesty. Don Quixote was honest with both his honesty toward Dulcinea and to the other issues in his life.
Finally, both Don Quixote and I were willing to take chances with our various windmills in life. I can look back upon my years and see many places that I took chances that others would not have taken in my various quests. Some of my quests were life-threatening while others were professional or personal. Many people will play their cards close to their chests. I do not discredit that modus operandi. However, I won't. Don Quixote and I are "willing to march into hell for a heavenly cause!"
From a purely personal point of view, I would rather fail at what might prove in hindsight a gargantuan quest that was unrealistic. I have taken on quests of joisting with some windmills that even then were fraught with what seemed impossible. Having admitted that those quests were unrealistic, I would have rather attempted the impossible than to have never tried. That mindset harkens back to Roosevelt's "daring greatly."
Don Quixote said the same thing even on his deathbed,
And the world will be better for this,
That one man, scorned and covered with scars,
Still strove, with his last ounce of courage,
To reach the unreachable stars!

Having danced with death, I realize the reality of life and death. Live life. I'll see you in the fields of windmills.
---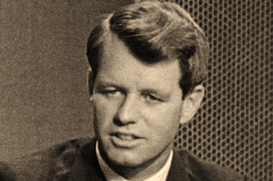 Visit the Bobby Kennedy page to read more about this topic.
---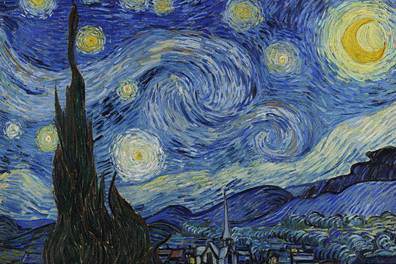 Visit the On Seeing the Light page to read more about this topic.
---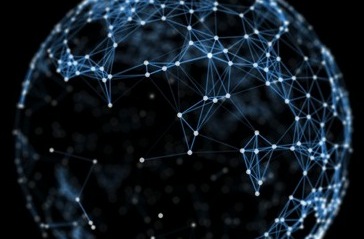 Visit the Connecting the Dots page to read more about this topic.
---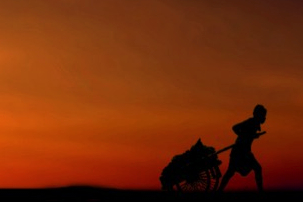 Visit the Darkest Before Dawn page to read more about this topic.
---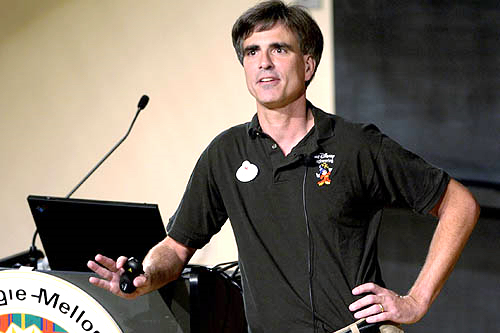 Visit the The Last Lecture page to read more about this topic.
---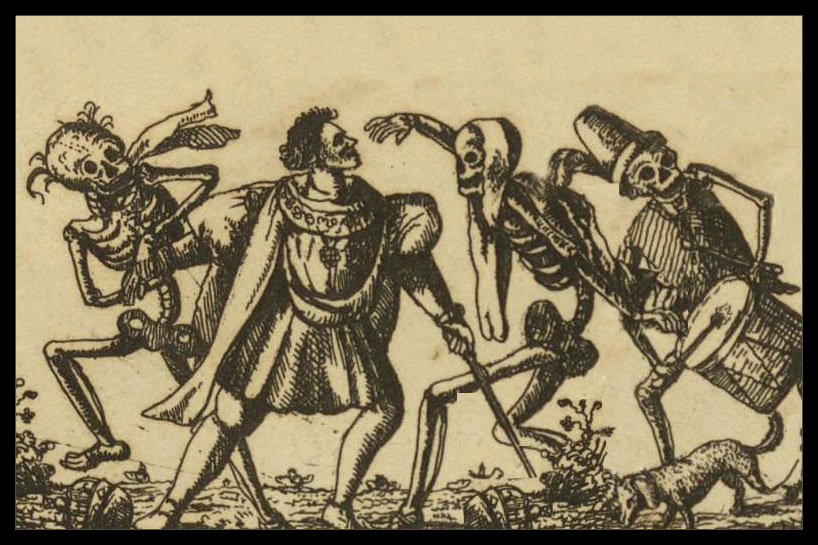 Visit the Dancing with Death page to read more about this topic.
---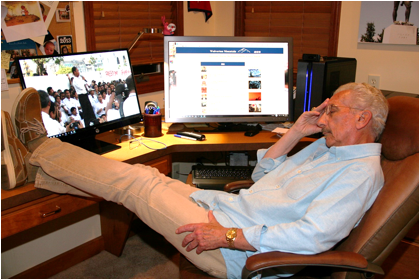 Visit the My Hauntings page to read more about this topic.
---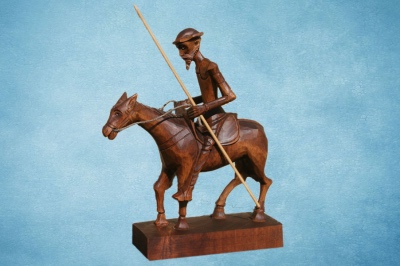 Visit the "Don Quixote" page to read more about this topic.
---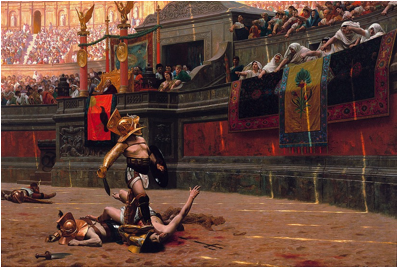 Visit the Man in the Arena page to read more about this topic.
---

Visit The Mentors and Me page to read more about this topic.
---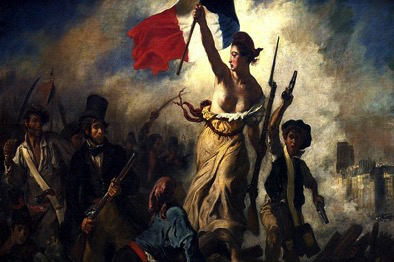 Visit the Best and Worst of Times page to read more about this topic.
04/15/16
Follow @mountain_and_me