Haunting Photos
Then and Now
Look at this photo. I have seen this photo all my life. I arrived in this world on January 20, 1943. I couldn't have been much more than a newborn in this picture.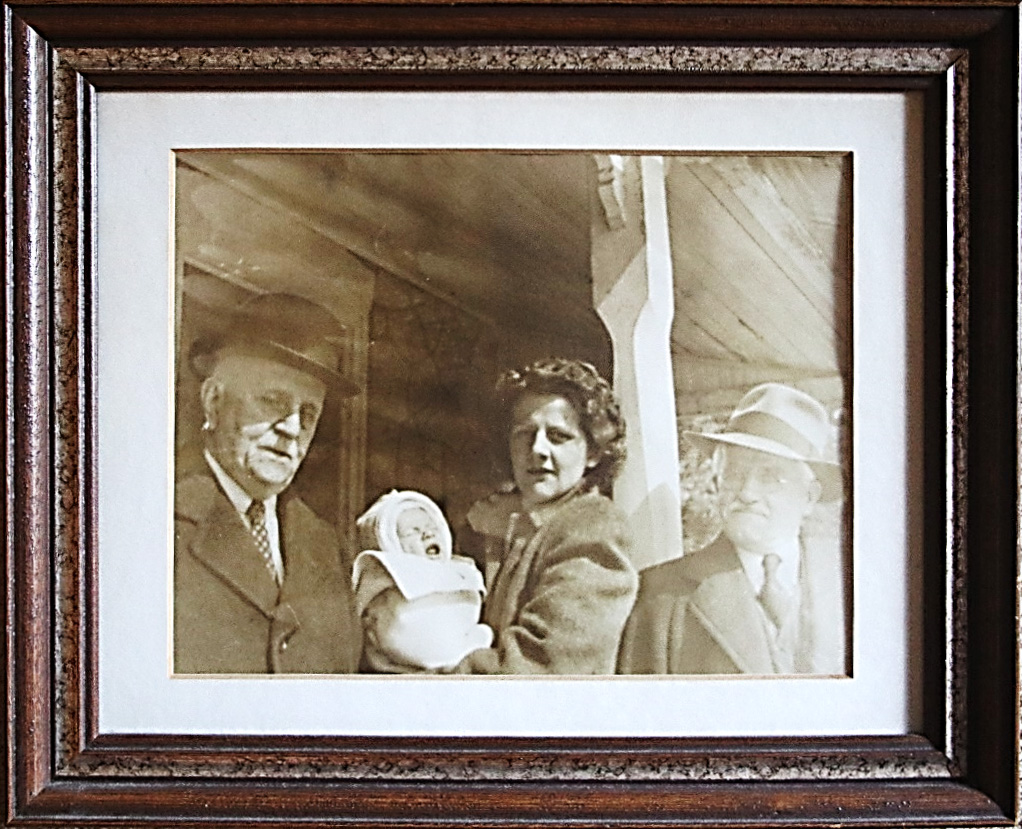 On the left side of the photo was my great-grandfather. You will see my mother and I in the middle of the picture. My grandfather is on the right side of the photo. My mother lived with her parents in Merchantville, NJ, during WWII. Several months after his photo, my mother and I got on a Greyhound Bus in Philadelphia, PA, for a 2,200-mile bus ride to El Paso, TX. My father was stationed at Fort Bliss, located close to El Paso.
For much of my life, the photo of three generations looking at the first newborn of the fourth generation seemed what one would expect. However, I have gotten to my great-grandfather's age when that photo was taken eight decades ago. In my twilight years, I understand things differently. Today, I wonder what those in the photo thought as they looked at a newborn amid WWII.
My mother was thinking about seeing her husband before he was shipped to the South Pacific. She also wanted my father to see his first child. Surely, my mother wondered whether he would get through the war alive. The war had interrupted their starting out their lives together. Actually, the war interrupted hundreds of millions of lives. There have been any guarantees in life since wars have always been emotionally unsettling.
My grandfather had a different framework as he stood there for a photo. He had been a successful businessperson, but he had several medical issues that had been life-threatening. I have only the slightest hazy memories of him. I wonder what crossed his mind as he thought about his grandchild. What were his hopes and fears as I entered the world?
Finally, my great-grandfather's lifespan had encompassed a litany of good times and bad. He had been born a handful of years before the Civil War. He possessed a treasure trove of knowledge.
However, eighty years after that photo was taken, all those adults died decades ago. I can't sit down with them for a long, emotional conversation. Their feelings, emotions, mindsets, and perceptions have floated away.
That picture eighty years ago was replaced with a photo of my family. I am now the old one in the photo. The two adults are my children in Myanmar. Their children are my granddaughters.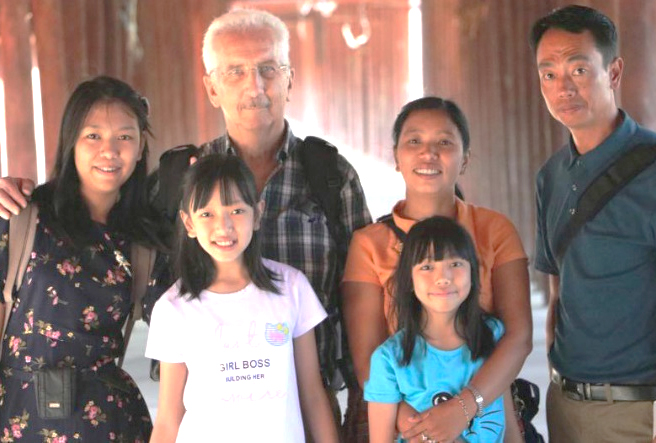 I met them a decade ago, and this photo is of them and me on my third trip to Myanmar. Over the next decades, things will change as they have since the first family picture. What will my children and grandchildren think as they remember me? I know that they will love me as I love them. Moh Moh was my tour guide on my first trip to Inle Lake. I would like to know what she told her two younger children, who were two and four, a decade ago. Ko Ko was my tour guide on my second trip. What will he remember about me and convey those stories to his children?
Decades from now, what will my granddaughter remember most of our fun times together? It would be fascinating to compare their notes decades from now to what I remember today. Will they recall our elephant ride over what I called the Myanmar version of the Himalayan Alps or going to Set Set Yo, where I met my great-granddaughter?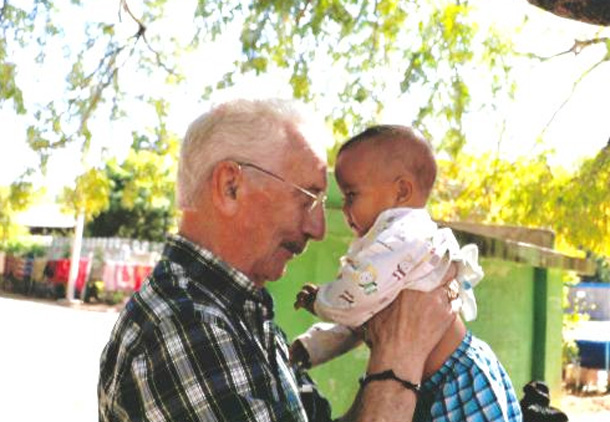 In my twilight years, I realize life is too brief to waste doing unimportant things. Reaching out to others will help them on their yellow brick roads of life.