The Synchronicity of My Mentors
Bobby and Don Quixote
Recently, I wrote about the importance of mentors. I mentioned in that essay that Ti Ti's mentor is Aung San Suu Kyi. Being Ti Ti's grandfather, I have many more decades on my journey down my yellow brick road of life than her. I have accumulated a litany of mentors. Nonetheless, Bobby Kennedy is the most important of my many mentors. Bobby's words have assisted me on my journey.
However, this one haunts me. "Every generation inherits a world it never made; and, as it does so, it automatically becomes the trustee of that world for those who come after. In due course, each generation makes its own accounting to its children." I am fully aware that my clock is ticking. I have done the dance with death twice. Unless you have danced with death, you can't grasp the angst and drive that motivates me. Most people at 80 tend to sit back and relax in the remaining time. That isn't my modus operandi. I'm more engaged and driven today than when I was much younger.
That being said, another of my mentors was Don Quixote. In the play and the movie, The Man of La Mancha, He said, "I come in a world of iron, to make a world of gold." That comment is an example of the synchronicity of my mentors. Bobby and Don Quixote address living life meaningfully regardless of age.
Don Quixote was an old knight errant who realized his clock was also ticking. He, too, was driven. This is a scene in the movie where he verbalizes his modus operandi.
To dream the impossible dream
To fight the unbeatable foe
To bear with unbearable sorrow
To run where the brave dare not go
To right the unrightable wrong
To love pure and chaste from afar
To try when your arms are too weary
To reach the unreachable star

This is my quest, to follow that star.
No matter how hopeless, no matter how far
To fight for the right without question or pause
To be willing to march into hell for a heavenly cause

And I know if I'll only be true
To this glorious quest
That my heart will lie peaceful and calm
When I'm laid to my rest

And the world will be better for this.
That one man, scorned and covered with scars.
Still strove, with his last ounce of courage.
To reach the unreachable star
Don Quixote wants to realize his dream by running to "where the brave dare not go." Failure isn't acceptable in his journey down his yellow brick road of life. Don Quixote and I share the same mindset.
Looking back on Bobby and Don Quixote's influence on my life, I understood what each was saying a half-century ago. In my twilight years, I not only grasp their mindset intellectually but feel it in my gut. Bobby's comment about "each generation makes its own accounting to its children." Don Quixote sang a parallel idea about marching "into hell for a heavenly cause." He wasn't a young knight errant, but he was driven.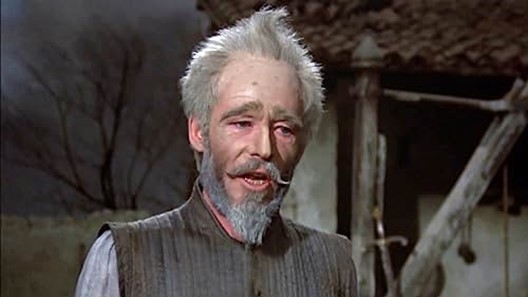 Bobby and Don Quixote have been blended into my mindset. When you look at this picture of Don Quixote, what do you see? I see myself. I am as old and as driven as the Man of La Mancha.
Being a knight errant in the 21st century, I am marching "into hell for a heavenly cause." My granddaughter has applied for a student visa to come to America and get her college education here. She has been accepted at a local college and will live with her PaPa Al and Ginger. This is her office where Ginger awaits her.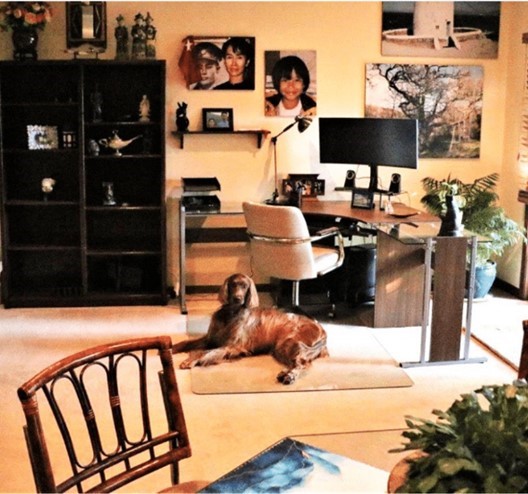 Ti Ti wants to get her college education in the States and return to make her country a better place to live. As noble as her dream is, she has been refused three times to get a student visa. Her first interview was with a woman with blond hair. However, in the room with her was a guy. He indicated to the interviewer not to grant Ti Ti a student visa. The following two times, the same man interviewed Ti Ti and rejected both her requests. Regardless
Over this period of time, I have attempted to reach out to the acting ambassador, Deb Lynn, the chargé d'affaires. Each time I asked the embassy to forward my email to Ms. Lynn, my request was denied. When I contacted the State Department in Washington, DC, I was to contact the embassy.
However, Ti Ti and I have created a paper trail containing a summary of her interviews and all my emails to the consular chief at the embassy. Equally interestingly, the embassy has videos of the interviews.
This essay raises questions about racism and sexism and does not address requests to resolve this matter. If I were the acting ambassador, I would want to look over this situation Ti Ti has been facing for over a year. I have three children and two grandchildren. All of them are females, except for one.
At one level, this essay is a microscopic problem Ti Ti faces in the grand scheme of things. However, look also at the macroscopic picture. Education is critical when we address the equality of women globally.
However, another part of our global dilemma concerns who our mentors are. Take a few minutes and jot down a half dozen names you consider your mentors. Be careful. You will become like them in your journey down your yellow brick road. I believe mentors should be inclusive regardless of their sexual orientation, ethnic background, or belief systems.
This is Ti Ti with A Ngal Lay, my great-granddaughter.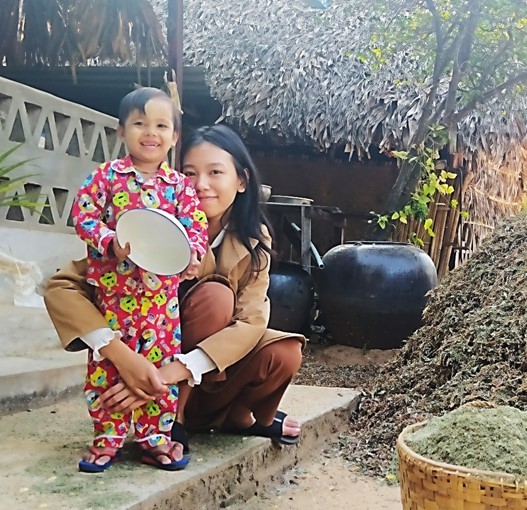 ---