"I'm Alive!"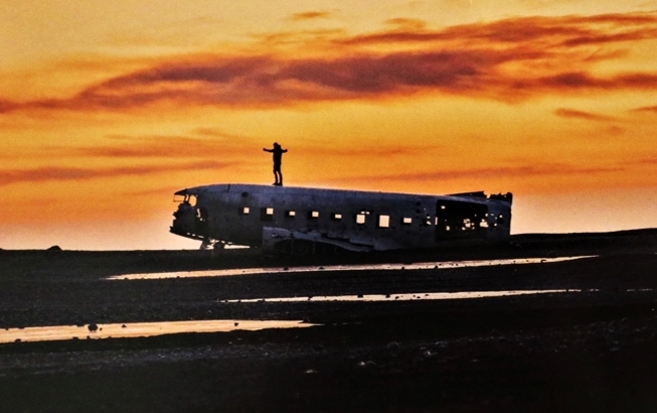 This is the backstory. I danced with death twice in the early part of 2008. One dance was due to falling off a ladder, which resulted in a subdural hematoma (traumatic brain injury). The other was prostate cancer that had metastasized beyond the prostate. Fortunately, I was able to out dance death on my dancefloor of life.
Both the dances radically changed my life in a most positive manner. Initially, I wasn't aware of the changes. The accident of falling off a ladder caused me to be hospitalized in ICU for four weeks and a rehab hospital for another three weeks. However, I don't remember the fall, going to the hospital, being transferred to the rehab hospital, and only remember the last week and a half before returning home.
When I finally got home, I had to restart my life. It took a couple months to return to my normal life. Nevertheless, I lacked a frame of reference of what the old me was like. During my recovery at home, I continued to make changes in my life, which weren't considered changes by me at that time. I thought that I was just returning to my old normal. Nonetheless, it took about five years to realize the new me. I had an anniversary party, which I called my Humpty Dumpty Party. I planned a family party to celebrate nearly killing myself due to the fall. It seemed quite reasonable to have that party. Looking back on that party, I realize that it must have seemed avant-garde by my family members.
It wasn't until I watched Randy Pausch's The Last Lecture before I realized the changes in me. The changes weren't in direction but in intensity. It didn't take but a few moments of watching that video before I realized what a eureka moment means. I was able to grasp what Archimedes must have felt a couple millennia ago.
That is the backstory. Now, let me explain my second eureka moment to you. I ordered a pair of loafers from Amazon. A couple days later, they arrived. I love my new shoes. However, what I love more was that the shoe company enclosed an envelope with a letter and a haunting picture on a postcard in the shoebox. Man, I looked at that picture of a guy standing on the roof of a crashed airplane for the longest time. It reminded me instantly of watching Randy Pausch. Pausch, the guy on the plane, and I shared something in common…survival. Eureka is the only word that I can express how I felt watching The Last Lecture video. As I starred at that postcard, it was the same eureka experience.
The Last Lecture and the postcard both define who I am. I'm alive! I have had the great fortune of reaching the twelfth anniversary of my fall. I lucked out. I won't waste my remaining time on my journey down the yellow brick road of life wishing that things were different. I don't want to relive either of my dances, but I would not delete either from my life.
My two dances made me realize that my clock was ticking. Unless you have done the dance and/or bought loafers from Amazon with that postcard, you know your clock is ticking…intellectually. Prior to my two dances, I was just like you. However, it is more than hearing the clock ticking. It is as if I can feel it in my gut. I am alive! I have things to do on the time remaining on the dancefloor of my life.
---
The Importance of Footprints

But the Question is When

01/25/23
What's It All About Alfie?

From an Eighty-Year Old Alfie

01/20/23
My Quest for Eldorado

In Three Parts

01/16/23
Grasping Reality

I Can't Explain It

01/09/23
My Way

Morphing to My Mentoring

12/02/22
My Twilight Hauntings...

About Immortality

11/25/22
Ginger is Now Six

As We Do the Dance

10/28/22
Growing Up Without Transparency

And Finally Discovering It

10/14/22
Facing Storms of Life

Another Either/Or Situation

10/07/22
Seeing Things More Clearly

On My Yellow Brick Road

08/22/22
Trilogy of Diseases

How Are You Going to Address the Trilogy?

08/12/22
An Important Teaching Moment

Joe and I Are Twins

08/10/22
A Funny Thing Happened to Me in Surgery

I Talked About What Rattles Me

08/3/22
Doing the Dance on Steroids

And Promises to Keep

06/29/22
The Battle of the Alamo…

Past, Present, and Future

05/11/22
If Everything Around You Seems Dark…

Look Again. You May Be the Light.

02/26/22
My Personality Quirks…

I Have Several

02/16/22
"Better To Reign in Hell…

Than Serve in heaven."

01/12/22
A Cancer, Too, Took Root

But the Backstory Is More Important

01/10/22
A Reason for Being…

The Most Important Reason for My Being

12/31/21
Young Frankenstein

And Her Treatment Plan

12/27/21
The Operation Was Successful

But No Microchip Was Found

12/17/21
Free To Be Me…

Somewhat

12/15/21
There Is More To Life…

Than Paddling Around and Accomplishing Nothing

12/10/21
Waking Up…

To Getting Old

11/29/21
Ginger and I

In Our Recovery Modes

11/22/21
Once Upon a Midnight Dreary….

"Ride, Boldly Ride"

09/27/21
Quoth the Raven

My Medical Diagnosis

09/22/21
Revisiting Gilgamesh

A Teaching Moment

09/17/21
The Pros and Cons…

Of Replicating Our Parents

09/06/21
Sir Gawain, the Knight

Doing What a Knight Does

08/01/21
Ginger Doing the Dance

And An Important Takeaway

07/28/21
A Follow-Up to Snow's Email

Another Teaching Moment

07/26/21
Poets Both Past and Present

Amanda Gorman and Sarah Kay

07/09/21
Resurrection

I'm Alive Along with My Computer, and Ginger

07/07/21
Scarface PaPa Al

Isn't My Nickname

06/25/21
If They See the Goblin…

They Might Also See Planet X.

06/23/21
The Little One,

A Part of My Family

06/09/21
Memorial Day 2021

It Is in Giving that We Get

05/31/21
One Year Hence

Reincarnation of Gawain and the Fox

05/28/21
Reincarnation of Ra-Ra…

Reincarnation of Ra-Ra…

05/14/21
| | | |
| --- | --- | --- |
| | Problems Offer a Choice Either a Cul-de-sac or a Challenge | 04/23/21 |
| | | |
| --- | --- | --- |
| | A Funny Thing Happened While on Zoom My Fourth La Danse Macabre | 04/19/21 |
My Quest to Find Meaning Life

My Search for My Holy Grail

04/07/21
I Live in Two Worlds

I Have Benefited from One World

03/22/21
What's It All About Aldie

My Haunting Question

03/19/21
The Pandas and My Pooh

And Other Followers of Gilgamesh

02/03/21
Stopping in the Woods

While Dreaming Dreams

01/27/21
Finding Immortality

Gilgamesh and Ti Ti

01/22/21
Purposeful Lives

On Steroids

01/13/21
A Secret About Life

How To Be Successful

12/21/20
We Are Both Dancers…

Ginger and I

10/28/20
The Importance of the Sound of Music…

According to Nietzsche and Me

10/26/20
Hear Ye, Hear Ye…

Ti Ti Is Starting College Today!

10/16/20
This Is an Addendum

Ti Ti, the Bridge Builder

09/25/20
From Then to Now

What a Difference Seven Years Has Made

09/23/20
Dealing with Reality

In the Human and Canine World

09/18/20
Two Poems

By Two Ladies

09/14/20
Coming Home to Roost

Kierkegaard, Mt. Lebanon, Dancing, and My Family

09/04/20
There Is More to Dreaming…

Than Just Dreaming

08/07/20
A Teaching Moment

While Walking Ginger

07/31/20
Egoism vs Altruism

There is a Better Way

07/27/20
"Give Me a Place to Stand...

And I Will Move the World."

07/20/20
A Tribute to Ti Ti

The Young Lady

07/06/20
Another of Santayana's Teaching Moment

Maybe We Will Learn This Time

06/24/20
An Open-Letter to the World

Times They Are a-Changin'

06/05/20
The Use of Drugs

Donnie, Aldie, and Dr. Goodspeed

05/27/20
Our Reason for Being

Discover It

05/18/20
An Open Letter to Dr. Fauci

One American's Thank You

04/01/20